Why Claire hair topper is the top seller? - Reviews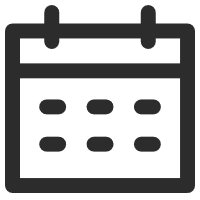 September 14, 2018
Whispers from Customers
Views: 12796
Find out why Claire is the top seller of all the UniWigs toppers these years from the top 10 reviews that people chosen as the most helpful reviews.
1. I have light brown hair and initially ordered color #4 which was too dark, but I just wrote customer service and they sent me photos of color samples and I selected color#6. I am not sure if I got a color#6 because it came 4 weeks later in a dark strawberry blonde color....which was too red and too light. However I bought a cheap ($2.50) box of Revlon color silk hair dye in light ash brown and dyed it and it matched my hair really well....I later dyed it a color silk dark blonde but it just barely lightened it. I am pretty happy with the color now but I just want to lighten the ends a smidge...because my hair is naturally lighter on the tips. I will try a ultra light natural blonde next to lighten the ends.....whole cost will be less than $10 for dye! After each dye job I didn't notice any change in quality of the hair (those dyes are ammonia free). It was quite frizzy after I wash it each time but I used a leave-in silicon spray and argan oil and then I ran a hot curling iron through it since I don't own a flat iron...my hair is very straight naturally. After I put the oil and use the curling iron, its straight again. Photos show this on day #2 from last washing. My hair is 22" long probably but I trimmed it a bit and I don't wear this close to my natural hairline, I wear it back about 3" so that it covers the back of my head. I don't have hair loss on the top but I pull my hair (trichotillomania) so I need an inhibitor because I pull from my crown....which this is now covering. Overall the hair is really silky at first....after you wash it use a lot of oils to calm the frizz and some flattening heat device. I would buy this again though. My husband can't even tell I'm wearing this. I'm about 6' tall so not many people see my scalp, but husband is much taller and he can't even tell. I haven't wore my hair down in several years. Finally!! This will UniWigs topper will be my go to from now on. Cons: The base is a bit small for me because I have a big head and there are a lot more dead ends and split hairs in this unit than I would have liked, but with some pampering and work you can make it look nice.
2. My hair has been thinning along the hairline and top for some time now, so after lots of research and seeing great reviews I decided to give the Claire a try and I was not disappointed. Even though I still have some hair along my hairline, I wanted to see how a lace front would work for me in the event that my thinning hairline progresses. I went with the 14 inch length in the G4 (Medium Brown) color. At the time that I ordered the Claire, I figured this color would blend well with my hair even though it's probably in between the medium brown and dark brown shades that UniWigs offers. I took the advice of someone who said when in doubt about what color to choose, go with the lighter shade because you can always darken it easier than it is to try and lighten it. The color did end up blending in well. The lace front allows me to pull it all the way up to create a hairline, however, I do wish the lace front was larger. I really like the mono filament base because it allows for a part in any direction and looks very natural. I like the fact that the Claire is available in a larger base and waves, which may be what I will go with in the future if I decide to order another. I definitely recommend the Claire because of the great quality and price.
3. I was anxious about spending so much for a topper... but my thinning hair was getting worse. I've been using spray hair powder, but it's just not working anymore. I used to strategically sit in a seat that was not in the direct aim of an overhead light, or in direct sunlight as I was so self conscious. I even had this for a week before I wore it outside... And you know what, no one has even noticed. I told my sister about it.. and when I saw her, she asked me if i had it on or not. I'm so very pleased with this purchase. I have so much more confidence. I will definitely be purchasing a back up!
4. I love my Claire human hair topper! Ordering was easy, shipping was fast and I received it in less than a week. I had been wanting to try a topper and the 30% off sale gave me the push to go ahead and get it. I used a boxed dye to give it some root dimensions and the blonde hair took the darker blonde dye very well. I have washed and conditioned it then let it air dry and it did not tangle. I can straighten it or curl it and it holds well. I would love to see some blonde colors in more of the lace front toppers such as from the June Penny collection without having to pay the extra for a custom order and it take longer to receive it also. So many of us need at least a light blonde that we can just order from stock and dye it our own color of blonde if needed.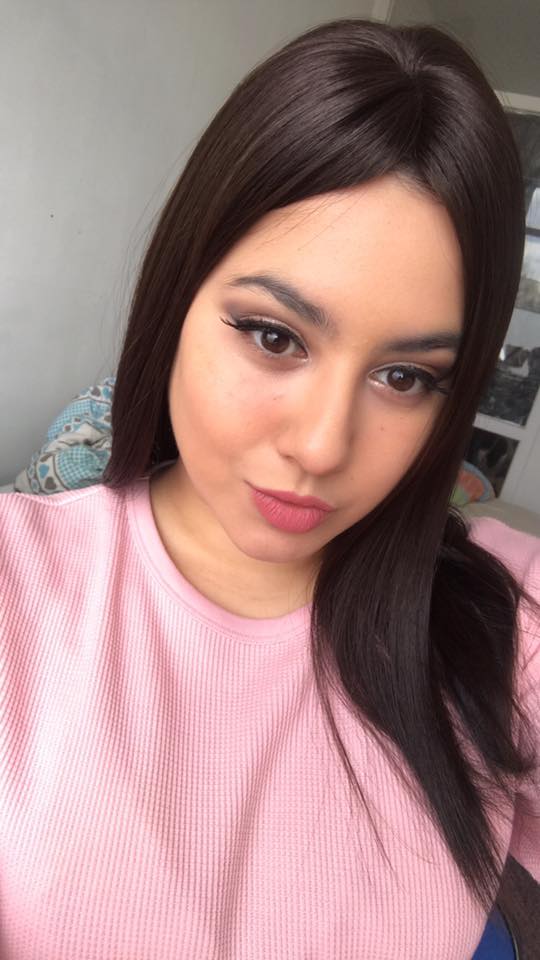 5. Color 613. Length 16 in. density 130% - base 5x5 regular Claire. This hair piece literally changed my life. When I was young my hair was thin, but as I aged it got thinner and thinner.. I looked at photos of me & it looked like I had no hair. When I would go out in the sun my scalp would get sunburned in about five minutes. Hats helped, but you can't wear them everywhere. I was starting to avoid going out to see people, because I could not make my hair look good no matter what I did. Then I found Claire! When I first saw it. I thought it would not be thick enough, but when I put it on, I realized it was perfect. When I looked in the mirror, I looked 20 years younger ! It is so lightweight I hardly know I have it on. It is cool in summer, unlike synthetic hairpieces. My own family noticed my hair looked nice, but was unsure what I had done. It looks so natural. Uniwigs has made my embarresing problem disappear. The hair is beautiful. it is amazing what a difference hair makes. Thank you Uniwigs!
6. I'm so glad I bought this topper! Great quality and price. I'm growing out a pixie cut so I'm wearing the topper and pulling it back during this grow out. I have a small clip on piece clipped into the back of my hair at the hairline for length and a full pony tail or bun. I've been wearing toppers for about five years and this is the most comfortable one I've had. There is some stretch in the crown where the clip are so by stretching it out a bit I can get a perfect fit to my head. The clips are tight but very comfortable. I colored t a soft reddis color to match my hair. In my photo I just got back from a windy beach walk! Ive also been riding my motorcycle a lot lately so it's good that I like my hair to be rather tousled . I love how the hair will be somewhat wavy when dried naturally, or can be straightened for a smoother look. The hair is soft and also curls nicely. I also cut some shorter pieces in the front yo lend with my bangs and frame my face. Love this, will definately purchase again when I need one.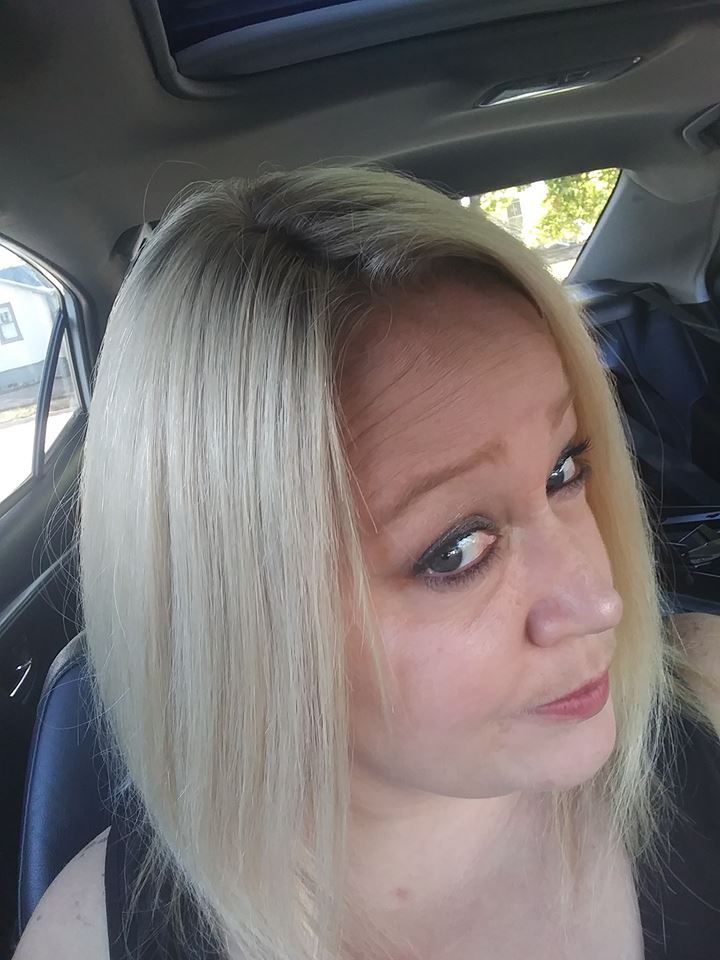 7. I'm a 21 year old who suffered of great hair loss as a small child. Hair on the top of my head had been thinning and falling out in great amounts, so everybody could see my shining scalp which created insecurities. That's why I ordered this. I saw this topper through one of June Penny's video and went to uniwigs website. I saw many positive reviews so that's why I decided to order this topper in 1b. It blends greatly with my own hair and looks and feels real. The hair is really soft. Surprisingly enough, it had the EXACT same length as my own hair, so that's why it blends perfectly I guess. I have also added a pic where you can see the topper and my own hair! I'm thinking of ordering another topper in the color nb, so I highly recommend anyone who is searching for a topper, this one is so perfect and I don't feel insecure anymore for the next time I leave my house.
8. This topper is the answer for me! I have glued in extensions that are growing out and visible...and my hair is thin and baby fine, especially in the front and top. This blends into my hair perfectly and will extend the life of my extensions for a few more months.....after that, I may just choose to wear the topper...I dont think I will need extensions to give my hair fullness with this beautiful hairpiece. I have tried wigs before and found them too bulky and just too much hair....hot in the summer and itchy....This is the topper for me...I hate wigs...too hot and itchy....none of that with the topper.
9. With no exaggeration, this was a Life Saver, I went through a lot of work related stress at the beginning of 2016 exacerbated by thyrhoid problems and severe Anemia that caused my hair to fall out (lost 40% within 3 weeks and continued shedding for 2 mos). I was so depressed and cried a lot, I just didnt feel like socializing. I stumbled upon June Penny's video on Youtube which inspired me to get a topper.I first purchased a Remy and was very happy with it and within 4 weeks looked into a different style in terms of the cap design. The Claire is so Natural looking that it is even better than my original hair. Wearing it was such a Confidence Booster. I've been to the dentist 2x and was so self conscious and afraid it would 'flip over' during the procedure as my head was tilted upward while my body was reclined, but thankfully it held up and looked great!
Unlike June Penny, my bald spot is at the crown so I thinned out the front of the unit and clip it further back exposing my natural bangs and front sides. the transition from my bangs to the edge of cap is seamless. I also stopped coloring my hair to give it a break from the chemicals so the hair topper conveniently hides my grey hair. I am so happy with the Claire that I purchased another on and cant wait to get it!
10. Excellent top piece at a reasonable price! As someone with fine, difficult to style hair, I have long coveted the lovely human hair top pieces, which add fullness and increase your hairstyle options, without the weight of a full wig. Unfortunately most human hair top pieces are around $800. I was so excited when I found this UniWig top piece at a reasonable price.
Since the piece was shipped from China it took several weeks to arrive. As soon as I got it, I colored it to match my own reddish brown hair, then I took it to my stylist to have it cut so that it integrated nicely with my real hair.
I can't say enough good things about this product. It integrates so well that no one can tell that I'm wearing it. Instead of spending 30 minutes doing my hair in the morning, I just clip this piece on, flip my real hair over it in the front. and I'm good to go. Instant polished professional look! (To give you an idea of the difference it makes, my first attached picture is of my natural hair.)
My only caveat about the product is that you should be aware that at this price the quality of the human hair isn't quite as good as the more expensive products. The piece doesn't take well to very high levels of heat. I wash it and deep condition it once a week, however, and it seems to be holding up well.
Overall, this is a wonderful top piece for those who just want a little more polish and fullness to their hairstyle.
---
---
Writers Cooperation:
UniWigs are seeking for blog contributors who know and love hair. If you know alternative hair or hair related accessories, if you have great understanding of hair trends and fashion, if you are expert in hair care, if you have any experience with salons or celebrities, if you would like to share your experience to help people just like you make the right choice, now contact us at [email protected] to be a blog contributor. Let's discuss the details then.