WHICH WIG GLUE IS THE BEST? - BEST WIG GLUE FOR YOUR HAIR!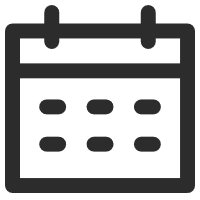 July 09, 2020
Hair Products 101
Views: 9558
As you all know, it is our aim at UniWigs to offer and provide our customers and fans with the best products, services, ideas, and solutions to satisfy their hair desires. Here, it is our commitment to provide only the best advice for all wig lovers.
To make finding the right wig glue for you, we have reviewed some of the best lace wig adhesives for long-term and short-term wear. These products were ranked based on their ingredients, price, and popularity with our clients so that we can present what we believe are the best lace wig glues.
Firstly, there are numerous wig glues out there in the market. To find the right one, there are a few factors you should consider about what you need.
The first important factor is your skin type and sensitivity. We have different skin types and sensitivity levels. Do you have dry skin, oily skin, combination skin, or a normal skin type? Or do you have very sensitive skin? Does your skin react easily to different products? Glues that may be very effective on dry skin may not be effective when applied to oily skin. Relatively, some glues may cause skin irritations if applied to sensitive skin. You should determine first which type of skin you have and how sensitive it is because the effectiveness of a wig glue or adhesive depends on the nature of skin it is applied to. And that is why there are specific wig glues or adhesives for each skin type.
Another important factor to consider is how long you want to wear your wig and if you will be engaging in any water-based activities such as swimming. There are different glues such as those that can only hold hair for a short time and there are also glues for a long term duration. If you will only be wearing your wig for a day or two, then you should go for a short-term glue that is easy to remove. Likewise, if you intend to wear your wig for a long time, perhaps for a few weeks, you should go for long-term adhesives that will help your wig stay on longer.
If you are a swimmer or exercise intensely and sweat a lot through your scalp or engage in any activity that will expose your hair to moisture, you should opt for a high-quality and effective waterproof wig adhesive. Water and sweat tend to weaken and dissolve glues over time when exposed to them, which is why a water-proof option may suit your lifestyle more.
Finally, you should consider your hairline. Glues are tough and some of them are not suitable for certain hairlines, especially those with thin hairlines or hairline hair loss. Applying the wrong glue on your hair if you have thin hair or hair loss can cause more damage to your hair. If this is the case for you, go for a softer bond glue/adhesive that will be gentle on your hair and skin.
Alternatively, if you have thick hair and no hair loss, an adhesive with a stronger hold may work for you. At UniWigs, we have discovered that people who have thick and strong hair often experience the challenge of finding a glue that will firmly hold their wigs on their natural hair without pulling after a short time.
So, now on to our recommendations. If you've explored wig glue options, chances are you've encountered Pro Hair Labs. They pioneered the globally recognized Ghost Bond back in 1994, revolutionizing the hair replacement industry. Their range includes adhesives, removers, shampoos, and scalp treatments, all dedicated to delivering safe, skin-friendly products that excel in performance and reliability, setting a benchmark in the industry.
1. Ghost Waterproof Bond Glue | 1.3oz
Crafted to withstand excessive moisture and sweat, this unique adhesive boasts a higher melting point than regular solutions. It keeps your hairstyle intact even in hot and humid conditions.
2. Ghost Bond Supreme No Shine Glue | 1.3 oz 
 Specifically designed to combat heavy perspiration, high humidity, and oily scalps, this product ensures a natural front hairline by absorbing light effectively.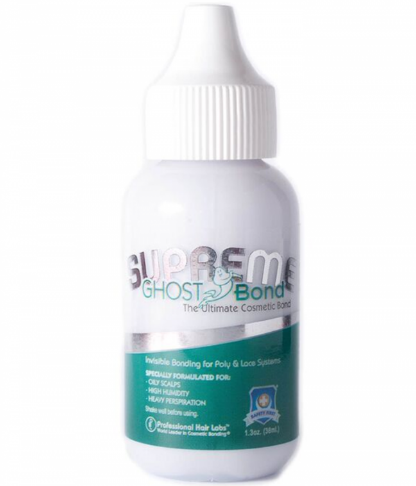 3. Hairpiece Gule | 1.3oz For Women Only
Tailored with female skin in mind, this formulation is gentle and addresses the sensitivity of women's skin. It minimizes the risk of rashes or discomfort, providing a unique bonding solution designed by chemists for women's skin, compatible with poly systems and lace wigs.
This user-friendly adhesive pen simplifies application with a twist at the base. It's ideal for quick touch-ups, conveniently addressing scalp areas that commonly lift. Its portability makes it a convenient choice to maintain flawless hair on the go.
5. It Stays Roll-on adhesive
A cost-effective option for wigs and toppers, this body fixative ensures a secure hold against your skin. It's pliable, moves naturally with your body, and is incredibly easy to apply and remove without causing irritation.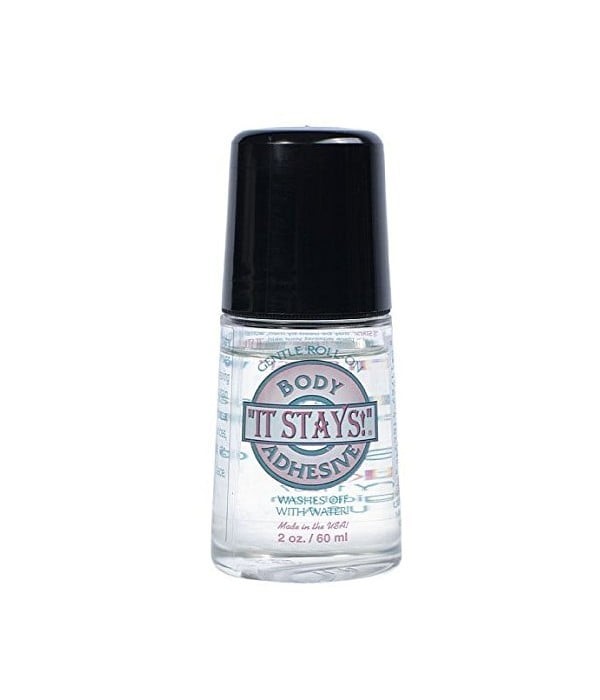 Additionally, to facilitate hassle-free removal, There are some options for the efficient Adhesive Remover, completing lineup of comprehensive solutions.
So, those were our top best wig glue recommendations, we hope that this article serves you well, and feel free to comment below which wig glue is your favorite!
---
---
Writers Cooperation:
UniWigs are seeking for blog contributors who know and love hair. If you know alternative hair or hair related accessories, if you have great understanding of hair trends and fashion, if you are expert in hair care, if you have any experience with salons or celebrities, if you would like to share your experience to help people just like you make the right choice, now contact us at [email protected] to be a blog contributor. Let's discuss the details then.