Wedding Hair Extensions for Your Big Day 2021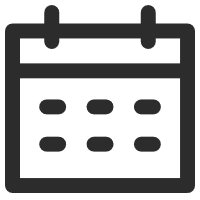 June 22, 2021
Hair Topper 101
Views: 1681
A wedding day is considered by many to be one of the most significant days in one's life. Many of us fantasize about this day and what it will look like. When it comes to weddings, we all want to look our best for the occasion. This involves wearing a wedding gown that is not only exquisite but that also reflects your personal style.
The same can be said for your wedding hair. As a bride, you have a plethora of options to choose from when it comes to wedding day hairstyles, which can only be narrowed down by matching them to your own preferences. Loose, flowing hair, an elegant updo, or sleek braids are all stunning options for you on your wedding day. On this particular day, you have complete control over your options. As a bride, you want the perfect wedding hair.
Why Use Hair Extensions?
So, you've got an idea of what you want your dream wedding hair to look like. It's everything you've dreamed of, and it compliments all the details of your dress and make-up. The only problem is that you don't have the hair length or the thickness to achieve the perfect look. Or maybe you're getting married on the hottest day of the year and you're worried that the hairstyle you've chosen won't survive the day.
It has been found that up to 75% of brides use some form of hair extension on their wedding day. Hair extensions are great for making hairstyles last longer. Oftentimes, bridal hair needs to last up to ten hours or more. That is a long time for any hairstyle to last, but by adding additional hair, you will be able to achieve more volume, fullness, and length while increasing the longevity of your hairstyle on your big day.
Whatever the reason, we have hair extension options that might just be perfect for you. Let's break them down.
Clip-in Extensions
Clip-in hair extensions are perfect for brides who want the option to take out their extensions at the end of the day, but also take them along everywhere and install them within minutes if needed! We sell quality clip-in hair extensions that can last for years to come.
If you're considering clip-in extensions for your wedding, we highly recommend arranging a complimentary extension consultation with us before you purchase, so that we can help you choose the right hair color, length, and volume for your bridal hairstyle.
Your hairstylist will teach you how to install them properly and strategically yourself, so you never have to worry about visible tracks or uneven distribution. UniWigs partners with many hairstylists, if you are looking for a hairstylist, check here the hairstylist nearby.
Halo Hair Extensions
Halo hair extensions are perfect for the bride who has hair loss or thin hair with a sensitive scalp. Halo's are also called flip in hair extensions, and they are a single hair extension piece with a halo wire. The comfortable halo wire is an almost invisible clear stretchable string that helps to support the extension and sits at the bottom of your head from ear to ear.
To apply for a halo hair extension, you should first part your hair in a horseshoe shape, and then place the halo on your head. Then, simply clip in the extension and secure the wire. The halo extension not only completely hides the string, but also creates a seamless blended transition of your hair and the extension hair.
Unlike clip-ins, the halo hair extension has the benefit of only possessing one extension to be clipped in. There is no need to secure multiple wefts of hair. It is one only piece installed together. It is truly a personal preference.
If you are considering a halo extension for your wedding, we recommend having a consultation before purchasing, so you can get the perfect halo extension for your bridal hairstyle.
Hand Tied Hair Extensions
Hand-tied hair extensions are amazing if you are a bride who loves the idea of a more long-term option and who would love to wake up with beautiful, full hair throughout your honeymoon and beyond!
UniWigs Hand Tied hair extensions are specially offered to Salon Owners, as it is a custom high-end product. To give the most benefits to our clients, you can check out the hair extensions here.
UniWigs Hand Tied Hair extensions offer a completely seamless option that delivers volume, length, and dimension to your hair.
When you come to visit the UniWigs website for your extension consultation, our customer service will help you to choose the perfect length, texture, and color. Once all of this has been agreed together, your hair extension order will be placed, and we will arrange to ship it for you. For in-stock products, shipping usually takes two to three business days, for non-stock products shipping usually takes seven to ten business days. We are also able to create a custom color on your hair extensions to help you achieve the perfect blend with your natural hair. Nobody will be able to tell you are wearing hair extensions with the help of a hairstylist.
The installation of hand-tied hair extensions consists of rows of hair being threaded with beads to your natural hair. There is no glue or adhesive used, and it is the most damage-free extension method to exist today.
Depending on your hair goals, you can choose two or three rows of hand-tied hair. Once your hair is installed, you are able to enjoy fuller and longer hair every day that will last for two to three months. The hand-tied extensions should be professionally reapplied every two to three months or as your hair grows out. The actual hair itself can be reinstalled and last up to nine to twelve months.
Why choose UniWigs?
UniWigs has been specializing in hair products for over 20 years, and we offer a variety of hair extension options for our clients to help ensure that our customers can achieve their dream wedding hair. Here we want to help you determine if hair extensions are a good fit for you. And if so, what type of hair extensions may best suit your needs.
Besides, not only does UniWigs offer hair extension products, but we have partnered with hairstylists in a special program so that UniWigs customers can have access to the best professional alternative hair hairstylists nearby.
Get inspired from our wedding hairstyles collection: 
---
---
Writers Cooperation:
UniWigs are seeking for blog contributors who know and love hair. If you know alternative hair or hair related accessories, if you have great understanding of hair trends and fashion, if you are expert in hair care, if you have any experience with salons or celebrities, if you would like to share your experience to help people just like you make the right choice, now contact us at [email protected] to be a blog contributor. Let's discuss the details then.