Wearing Hair Toppers at the Airport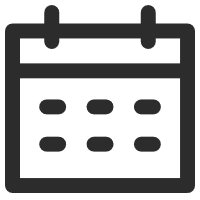 July 29, 2020
Hair Topper 101
Views: 4735
Everyone wants to have the perfect hair when traveling on that long-awaited trip. We all know a hair topper is a great decision to achieve that gorgeous look you're after, and will always look good when you take the photos, LOL!
We recently took a survey on Instagram and many customers shared their experiences. Let's see what they said about wearing their hair pieces at the airport:
"I've gone through security many times. I use a lace top with clips, been wearing pieces for over 25 years. I haven't been questioned for 15 years or so, I'm guessing security is familiar now and it is more prevalent. Even when they did question me years ago, the exchange was discreet." - Patty
"Went overseas just a few weeks ago. Was not questioned at all. Security thing did not beep...nothing." - Jane
"I've worn mine twice. Once I had no problems. The other time, The TSA agent said she had to check my head. Not sure if it was because of the clips or my Bobby pins on the one side but that was the only place they checked and I whispered to the agent that I had on a topper and they patted the one spot they wanted to check and I was done.'' - Sherri
Most people experience no problems when going through the security check at the airport. But if a TSA agent suspects that you are concealing something under or in your hair, they may ask you to remove your hair. If this happens, kindly request that you be taken to a private area so that you can remove and reattach your hair discreetly. Most TSA agents are compassionate. They will not ask you to remove your hair in front of other people. If someone requests that you do remove your hair at airport security, quietly tell them that you will happily do so in a private area. You can also request the presence of a companion.
Another option if wearing your topper through security is too daunting, is to not wear the hair topper through airport security, and to put it in your carry-on in a zip lock bag to protect it. Once you get through airport security, you could go to a washroom and apply your hair topper.
Have you ever worn your hair piece to the airport? Comment below and let us know!
---
---
Writers Cooperation:
UniWigs are seeking for blog contributors who know and love hair. If you know alternative hair or hair related accessories, if you have great understanding of hair trends and fashion, if you are expert in hair care, if you have any experience with salons or celebrities, if you would like to share your experience to help people just like you make the right choice, now contact us at [email protected] to be a blog contributor. Let's discuss the details then.