UniWigs Black Hair Toppers - Elegant, Classic and Never Goes Out of Style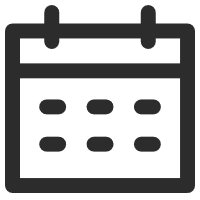 August 25, 2020
Hair Topper 101
Views: 1610
Black hair is elegant, classic, and never goes out of style. As black hair is a favored color, we offer a wide range of black hair toppers in a variety of base dimensions and materials. From our smaller sizes of 5" X 2.75" right up to our extra-large sizes of 10" X 10", we've got you covered.
Here are a few examples of women with black hair demonstrating which hair topper is right for them to cover their thinning hair.
"I'm Alice, I'm 30 and last year I was diagnosed with Androgenic Alopecia. I can't wait to continue meeting amazing and inspiring people through the wonder that is social media, and hopefully get a little bit happier with me!''

Alice is wearing the Upgrade Claire Plus remy human hair topper in the shade Natural Black. This topper has a 6.5" X 6.5" base dimension size and has enough coverage to conceal her thinning part.
Shop the Upgrade Claire Plus human hair topper here: https://www.uniwigs.com/hair-pieces/42540-565-upgrade-claire-plus-virgin-remy-human-hair-mono-topper.html
"I was 16 when I first began showing signs of hair loss. In this angsty stage to say I was self-conscious about it is an understatement. Much of the past 13 years have been immeasurably impacted by the anxieties, fears, and insecurities I have about my hair. Will I one day go bald? Will men reject me because of it? Should I just say f*%k it and shave it off? Am I sick? Can I be sick? Am I so vain for it to matter THIS much?
Growing up, my family were pretty careless in their comments, which I'm sure played a big part in the intensity of my discomfort regarding my hair. They'd point out each time they saw me that "oh, your hair is getting thinner!". I don't think any of them realized how damaging those remarks were.
Though I loved to dance, I avoided going out with my friends because it would make me sweat, which made my scalp more prominently visible. I avoided swimming too, even though I'm a great swimmer. I'm not quite over this one – I still avoid swimming when I can help it. I would get nervous in the rain. I would get nervous when pictures were being taken, as a camera flash wasn't kind in helping me conceal my condition.
When I was 24, I stumbled upon a product called a hair topper. It clips in securely to your existing hair leaving you with the luscious locks of your dreams. Toppers have assuaged my vanity, but the insecurities run deeper. Toppers must be taken off, and I must face who lies underneath."
Aboli is wearing the Upgrade Claire human hair topper in Natural Black.
Shop the Upgrade Claire human hair topper here: https://www.uniwigs.com/hair-pieces/41534-upgrade-claire-remy-human-hair-topper.html
For more of our sensational black hair toppers, please feel free to check out our Black Hair Toppers page.
---
---
Writers Cooperation:
UniWigs are seeking for blog contributors who know and love hair. If you know alternative hair or hair related accessories, if you have great understanding of hair trends and fashion, if you are expert in hair care, if you have any experience with salons or celebrities, if you would like to share your experience to help people just like you make the right choice, now contact us at [email protected] to be a blog contributor. Let's discuss the details then.