Unique Colored Clip-in Hair Extension Styling Ideas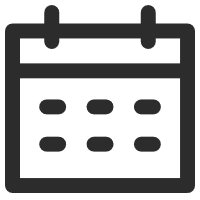 September 24, 2021
Hair Extensions 101
Views: 1572
Once a wise person stated, "Girls with colored hairs are gypsy souls and free spirits."
Then how about girls who want to change their hair color every week? Sounds wild, right?
The 'colored hair don't care' mantra does sound wild and adventurous, but you have to admit it's not as easy as it may seem. A lot of effort goes into maintaining color-treated hair right. Otherwise, you would soon leave with no hair on your head at all.
Changing hair color frequently exposes the hair to harsh chemicals and bleaches, which weaken the hair follicles, causing your precious hair to fall and lose its natural shine.
Besides hair damage, it also costs a fortune as shampoos and conditioners for color-treated hair are slightly more expensive than regular ones. And, of course, the cost of dying hair also demands big pockets; after all, extravagance has a price to pay.
So you should stop dicing with death and look for safer alternatives that could give you colored hair without breaking your bank and damaging your original, lustrous locks.
But is there anything that can provide colored hair instantly without cutting the original hair color and spending hours in the salon?
Yes, there is! The super gorgeous hair extensions. These extensions provide the ultimate solution to all those who love adventuring with the hair color and getting creative with their hairstyles.
Let's explore a couple of pieces to select the best colored hair extensions at an affordable price.
Do you want to create multiple hair looks and require hairpieces that offer versatility? With clip-in sparkling hair extensions in twelve beautiful shades, the sky's the limit. Whether you want a colored head or just highlights, clip-in extensions can help you achieve your dream look flawless.
Additionally, you don't have to wear extensions like a wig. The extensions are attached to smooth and flexible small clips, which help secure the extensions to your natural hair and look as if you have sparkly highlights.
Couldn't decide between loose hair, ponytails, or messy updo? Worry no more! These clip-in hair extensions are made up of high-quality synthetic fiber that is heat-friendly and can be styled to perfection with the help of heating tools.
When life gives you Monday, they say dip it in glitter and sparkle all day, but we say clip it in your hair and shine all day. Be ready to ditch Monday blues with these sparkly glittery hair extensions.
With sparkling shiny hair flair extensions featuring twelve vibrant shades and tinsel hair strands, imagine many different hairstyles and adorable looks you can instantly achieve. The easy-to-wear colored hair extensions allow you to look super chick- that too within minutes.
Have an upcoming friend's reunion or a girl's night out? Just select the shade you like the most, pick those hair extensions, and tie them to your natural hair with the help of tinsel wire that is attached to the extension.
Whether you create fish braids or like to leave your hair open, wear these extensions in between your natural hair and see your hair outshining in every picture. These colored and sparkly hair extensions specifically look super cool with light effects in selfies and help you click instagrammable photos without any effort.
Red, blue, orange, pink, green, purple, yellow- You name it, we make it. If you are not a fan of glitter but adore colored hair and require colored hair extensions without glittery effects, these clip-in extensions are more than perfect for you.
Whether you want rainbow highlights or subtle pink-purple unicorn hair, these colored hair extensions in twelve contemporary shades are here to help you look strikingly bold and beautiful.
These best quality colored hair extensions feature easy-to-use clips and premium quality synthetic hair strands that you can quickly straighten out with iron or curl with the help of a tong.
Hair Styling Ideas with Clip-in Colored Hair Extensions-Rainbow Hair
Place your order for red, yellow, orange, green, purple, and blue colored hair extensions at UniWigs. Carefully open your package upon receiving your order so that your extensions do not get tangled.
Now it's time to create beautiful rainbow hair. Comb your natural hair and do side parting.
Attach the extensions with the help of built-in clips, and cover the clips with your natural hair. Enjoy the rainbow hair. 
Look how easy it is to create your desired look with the help of colored extensions.
Unicorn Style
Your baby girl needs to perform a unicorn character in the fancy dress party or annual function?
No, you neither have to take your baby girl to a salon to dye nor color her hair with hair chalk. Let UniWigs help your precious doll look like a real-life unicorn with the help of colored hair extensions.
Gift her a pack of pretty pink and purple hair extensions and see her jumping with joy. Just part her hair and secure these extensions on her head with the help of clips that are already attached to the extensions, and voila!
"Leave a Little sparkle wherever you go." how?
Colored hair extensions and sparkly clip-in hair extensions let you leave that sparkle wherever you go and help you make an impressionistic appearance. You will be the head-turner at the next party or on concert night.
UniWigs creates an array of colors and styles with the help of gorgeous wigs, posh hair toppers, and beautiful colored hair extensions. Leave the dyeing hassle and say goodbye to color-treated damaged hair. Invest in colored hair extensions to achieve a beautiful colored head instantly.
All our extensions are hand-tied with ultimate care under strict quality-check to ensure the maximum standard.
---
---
Writers Cooperation:
UniWigs are seeking for blog contributors who know and love hair. If you know alternative hair or hair related accessories, if you have great understanding of hair trends and fashion, if you are expert in hair care, if you have any experience with salons or celebrities, if you would like to share your experience to help people just like you make the right choice, now contact us at [email protected] to be a blog contributor. Let's discuss the details then.