Top 10 Hair Extensions for the Crown Area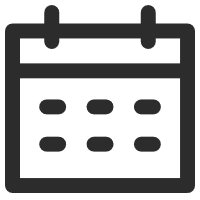 March 06, 2022
Human Hair Wigs 101
Views: 1642
In the modern world, because of the excessive use of social media, people have set some beauty standards. A person needs to have fair skin, toned and snatched face, and beautiful long hair. However, in the real world, this is almost impossible. People worldwide face different health problems; some individuals have stress about their lives and many other things. All of this can affect the health of your hair.
Hence, hair loss and hair fading are common problems. People feel insecure and not confident about their appearance. But now, you can find some unique hair extensions that are made to give you the hair of your dream. These hairpieces for women are very different from the wigs. They are attached under your hair and give them a fuller and longer look. Here are some of the best crown hair extensions that women can use to feel beautiful.
Best Crown Hair Extensions for Women:
The main problematic area can be the crown part. This part is very fragile. Therefore, the hair breaks the most from this part. Hence, the following are a few Uniwigs crown hair extensions that will give your hair volume and length.
3" X 5" Grania Full Skin Human Hair Topper | Scalp Looking | Low Density:
The first and one of the best hairpieces for women is Grania. This extension is made with 100% Human Hair and with a density of 110%. This extension specially provides volume in the crown area. Other than that, the skin cap makes it very easy to use and gives a natural hairline.
This crown hair extension is also lightweight and one of the most comfortable hairpieces. You can find three colors in this hair topper and match them with your natural hair to provide length and fullness.
7.5 "x7.5" Aura | Skin Part | Middle Part Remy Human Hair Topper:
Aura crown hair extension is quite different from all the other extensions that you will find. This extension has a skin middle part which makes it highly natural-looking. Furthermore, it is also made with 100% Remy Human Hair, that are very lightweight and durable.
Uniwigs offers about four different shades in this extension so every person can find their desired match. Lastly, this is one of the most budget-friendly hair extensions that you can find with the best quality.
Instant Clip In Human Hair Curtain Bang | No Track Cover-up Hair Patch | Hair Volumizer | Hair Root Lifter | Two Pieces:
This Instant Clip-in is perfect for adding volume to a particular head part. It is effortless to use because of the clips attached to it. This clip-in hair extension is also very lightweight and looks incredibly natural when you style. It also consists of the best quality hair, the 100% Remy Human Hair.
So if you are looking for an immediate fix to enhance the volume of your hair, then this Instant clip can be the best option for you.
4.6" X 7" Carly Mono Part Synthetic Hair Topper | Left Part:
The Carly hair extension is the perfect fix if you do not like long hair extensions. This beautifully bob-cut hair extension will provide you with the fullness you need and make your hair thicker. This hair extension is easy to maintain. Furthermore, it is also very easy and comfortable to wear, and lightweight. This hair extension is also known for its sleek and natural look.
8.5 "x9" Blake | Silk Part Remy Human Hair Topper With Layers | Left Part:
Blake is more of a stylish hair extension with layers cutting in it. This extension will provide thickness as well as style to your hair. The silk parting is hand-tied to perfect that gives a natural look.
Instant Clip-in Human Hair Bang/ Fringe | Full Mono Base:
If you want to experiment with new haircuts but are unsure if they will look good, then the Instant Clip-in Bangs can be the perfect choice for you. They look very realistic with the mono base. These bangs and fringes frame the face perfectly and transform you into a new person. It will also add volume to the hair. Hence, a perfect hair extension for women who wants to try something new.
7.3 "*4" Mini Human Hair Topper:
If you have a slight amount of thinning but still want that fullness, then the Mini Human Hair Topper can be your best choice. It fits perfectly on the crown area and blends with natural hair. This monofilament base looks very natural and genuine. You can find five shades in the topper so that you can get the one that matches your hair perfectly.
6 "x6" Kaylee Low Density | Mono Top Remy Human Hair Topper | Non-Lace Front:
Kaylee low density is also one of the best hairpieces for women. This addition to your hair will give volume to the top of the head. Other than that, the seamless blend of the hairline and the hair makes the extension almost invisible. It is very comfortable and breathable, and this also has 100% Human Hair.
7 "x8" Courtney | Wavy Mono Part | Middle Part Remy Human Hair Topper:
If you want more texture and waves, Courtney can be a great hair extension for you. The crafting of this extension is done to perfection so that it looks very natural. The middle mono part makes the hairline very real, and the waves in the extension add extra volume to the hair.
5 "x2.75" Amelia | Full Mono Remy Human Hair Topper:
Amelia is another clip-in hair extension known for its significant volume and thickness. One of the main things that make it unique is that you can style it easily with heating tools. This extension is also hand-tied, and the hairline blends in with the natural hairline perfectly. The bangs in front also look very natural. Lastly, this extension is available in almost six different shades.
Conclusion: 
Uniwigs is one of the largest platforms with a massive collection of hairpieces for women and wigs. All of their products are of the best quality that is also durable. For all of these excellent features and quality, the cost of the wigs is also affordable.
---
---
Writers Cooperation:
UniWigs are seeking for blog contributors who know and love hair. If you know alternative hair or hair related accessories, if you have great understanding of hair trends and fashion, if you are expert in hair care, if you have any experience with salons or celebrities, if you would like to share your experience to help people just like you make the right choice, now contact us at [email protected] to be a blog contributor. Let's discuss the details then.