Time for a Transition - Should I just wear a wig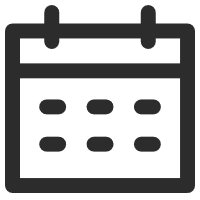 February 11, 2021
Lifestyle
Views: 2212
As part of the gender transitioning process, many transgender women and men choose to undergo hormone therapy. At UniWigs, we often get the question, "Should I try to grow my hair out while continuing hormone therapy, or should I just wear a wig?".
For female-to-male (FTM) transgenders, to transition, testosterone can be administered to suppress feminine characteristics and help to grow facial hair, stronger muscle tone, and a deeper voice. However, through hormone therapy, many FTM transgender people fall into the same predicament... male pattern baldness.
It is well documented that up to 90% of men will eventually experience male pattern baldness. For FTM transgenders in transition, however, the effects are amplified by the effects of DHT - a chemical byproduct of testosterone hormone treatments.
Unfortunately, there's no way to minimize this. Many transgender men often describe the experience of baldness as a right-of-passage, but at the same time become disheartened as the hair-loss is usually not reversible.
So back to the question, "Should I try to grow my hair out while continuing hormone therapy?". This can be answered with a resounding "YES!" UniWigs.com has several online resources to help you on your journey. You're not alone and we're here to help and support you through your transition. You can continue to grow your hair out to identify the area and severity of the male pattern baldness you are experiencing while choosing the right alternative hair option for you on UniWigs.com.
We have hundreds of wearable hair options to choose from. The best way to start is by firstly establishing your budget. At UniWigs we strive to deliver value to help you along the way. Once you've determined your budget, freely access our online resources included in our blog as well as our social media outlets to understand more about which hair you want to go for. You can also sign up for our newsletter and receive timely updates on our new selections, as well as seasonal offers that will help you stay within your planned budget.
If you have any questions about our products, our team at UniWigs.com is here to help. We can explain the process involved with creating the perfect looks to help with your transition. Our trained team is knowledgeable in these cases, and we understand that this journey will require updates along the way to make sure your hair looks natural and attractive. While you keep growing your hair, your needs will change and so will the look. You don't have to compromise on the way you see yourself.
Well known within the transgender community, UniWigs.com can help both male and female transgender transitions. Our selection of wigs, toppers, and hair systems is always expanding with new designs and cutting-edge technology. So, don't worry. Whether you want to grow your hair out or keep it trimmed, UniWigs.com is here to help.
---
---
Writers Cooperation:
UniWigs are seeking for blog contributors who know and love hair. If you know alternative hair or hair related accessories, if you have great understanding of hair trends and fashion, if you are expert in hair care, if you have any experience with salons or celebrities, if you would like to share your experience to help people just like you make the right choice, now contact us at [email protected] to be a blog contributor. Let's discuss the details then.