The Ultimate Debate: Human Hair vs. Synthetic Balayage Wigs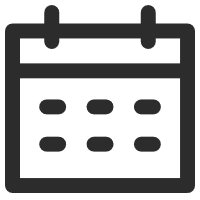 July 19, 2022
Synthetic Wigs 101
Views: 1188
Hair is the most attractive attribute. It gives us the courage to stroll the runway like we own the kingdom. You may flip your hair left and right. Color or style them however desired, and let your hair portray your inner voice. The most remarkable thing about hair is that it radiates your self-esteem in society. Hair compliments your charms and enriches your beauty. Hair is an aesthetic and sex perception influencing factor.
Hair, according to the study results, provides women independence; it makes them feel solid and secure in their skin. It made them proud of their ancestry. In other ways, hair indicates accepting oneself. Our natural hair is a fundamental part of our identity and traditions and deserves to be cherished.
For ages, the globe has been following trends. As the world recognizes them as masterpieces and grandeur, they are allowed to be in the spotlight for a more extended period. The trend for human hair and synthetic wigs has taken a toll in the new age of this modern world.
Are Wigs a Hot Recent Fad?
In today's day and age, hair replacement systems are growing fashionable. Hair replacements are the ideal alternative for anyone who wants to improve their look and feel their best with a natural and youthful appearance. Wigs are well-known for their use in both entertainment and healthcare. In general, some individuals enjoy wearing wigs while others must. Around the world, there are two sorts of wigs: human hair wigs and synthetic hair wigs.
Human Hair Wigs
Human hair wigs are ideal for ladies who enjoy styling and grooming their hair. Human hair wigs are basic in design yet velvety and natural in appearance.
Human hair wigs are versatile and may be washed and heat-styled in the same way as your natural hair. They will also endure far longer than any other wig.
If you've always wanted to try a new hairdo or color, there's no better time than now.
Perks of Using Human Hair Wigs
There are distinct advantages to wearing human hair wigs, which we will go over below.
I.Perfect For Customization
Human hair wigs have one significant benefit: they are easy to customize to the user's desired aesthetic and shape. Human hair wigs are easy to trim, groom, and dye, making them ideal for those who prefer to change up their look from time to time.
Human hair wigs are heat resistant and may be fashioned with flat irons, curlers, and blow dryers without causing significant damage.
II.Appear and Feels Natural
Human hair wigs have the additional bonus of appearing natural due to their unique trait of an invisible hairline. Wearing human hair wigs allows you to enjoy flipping and playing with them since the texture is smooth and velvety, much like natural human hair.
III.Durability
Human hair wigs have prolonged estimated longevity, whether they are stock hair systems or handmade hairpieces. Despite the increased cost, human hair systems are a good purchase because they tend to last longer and will not need to be replaced frequently.
Cons of Using Human Hair Wigs
When a product has merits, it also has downsides, which we will discuss below.
They can be pricey, especially if they are custom-made.
They don't carry dye well, and the quality might suffer if dyed frequently.
Human hair wigs must be styled nearly every day or at least every time you wash your hair.
Synthetic Wigs
As the name suggests, artificial fibers are utilized to manufacture this wig. They are long-lasting and already styled. Retaining a set style regardless of the situation is beneficial for wig users.
Perks of Using Synthetic Wigs
Wearing Synthetic wigs has several advantages, which we'll cover shortly.
I.Simple to Control
The plus of synthetic wigs is that they are exceedingly simple to maintain and style. Your desired design and style have already been baked and are ready to wear. You can quickly wash them, and It will restore your class by shaking them.
II.Striking Colors
Synthetic wigs come in various vibrant hues and stay longer because synthetic hair strands retain colors more effectively.
III.Reasonably priced
Synthetic wigs are affordable. You may purchase three synthetic wigs for one human hair wig.
Cons of Using Synthetic Wigs
The downsides of using synthetic wigs are mentioned below:
One disadvantage of synthetic fiber is that the hair may have an artificial luster.
They live for a shorter period than human hair wigs.
You cannot recolor a synthetic wig.
Result of Human Hair Vs. Synthetic Balayage Wigs
Custom wigs or the hottest balayage wigs are becoming more fashionable as hair dyeing becomes trendier. Human hair and synthetic hair have pluses and minuses that make them ideal at specific stages. Both are decent alternatives, depending on your price, limited time, and preferences.
Human Hair Balayage Wigs are ideal if you like glossier, natural-looking, and groomed as your taste wigs.
A synthetic wig may retain its style better after washing. Human hair wigs are created of real human hair and appear and feel natural, but they must be restyled after washing, much like natural hair.
Where To Buy Human Hair and Synthetic Hair Wigs From?
A brand is known for its hair toppers, men's hair systems, human hair wigs, synthetic wigs, and other products. Uniwigs is the only brand that is the best and serves the greatest. They own the hair replacement system industry and provide the most satisfactory goods at a reasonable price. White blond balayage Human Hair wig and Chocolate Dream | Brunette Balayage Wavy Synthetic Lace Front Wig by Uniwigs are among the hot products of their range.
Final Thoughts
The only alternatives in the wigs industry are human hair and synthetic wigs. And both have upsides and downsides. However, considering the benefits and drawbacks of each wig mentioned above, you can eventually pick the best wig for your desires.
Uniwigs offers the best human hair and synthetic balayage hair wigs at a minimal price. They have long-lasting items and provide outstanding customer service.
---
---
Writers Cooperation:
UniWigs are seeking for blog contributors who know and love hair. If you know alternative hair or hair related accessories, if you have great understanding of hair trends and fashion, if you are expert in hair care, if you have any experience with salons or celebrities, if you would like to share your experience to help people just like you make the right choice, now contact us at [email protected] to be a blog contributor. Let's discuss the details then.