THE NEW HIGHLIGHTING TREND - FACE FRAMING HIGHLIGHTS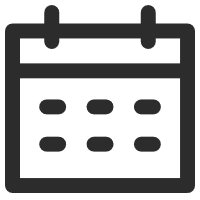 July 13, 2021
Synthetic Wigs 101
Views: 3049
Adding highlights to hair is a timeless hair color statement. Face framing highlights, also known as the money piece, have become very popular this year. You may have seen your favorite celebrity on social media wearing face-framing highlights effortlessly, whether it be their own hair or a colored wig.
Face framing highlights is a hair coloring technique that involves highlighting the pieces of hair around the front of the face with a lighter and brighter color. It draws attention to the visage. These highlights strategically add warmth and depth to the face. It brightens up the skin and opens up the facial features. These highlights frame the face and accentuate the best features from the cheekbones, neck, and chin.
Why Are they So Trendy?
Face framing highlights have become extremely popular lately thanks to the drastic change it provides to your overall look without much commitment (and minimal effort!).
Single highlights also mean it is cost-friendly. Many people are willing to hop on this trend, with their own hair or a colored wig. The best wigs to use if you want to do this highlighting technique are human hair wigs. You can easily dye human hair wigs or find one that already comes with face-framing highlights.
This highlighting technique is a great introduction to color due to the low maintenance needed. If done professionally, you do not need to spend over five hours sitting in the salon chair.
WHAT TO CONSIDER BEFORE GETTING FACE-FRAMING HIGHLIGHTS
Before considering whether you should try face-framing highlights or not, it is really important to take note of the health of your hair. If your hair is damaged from heat or bleach, you may need to reconsider subjecting your hair to any more processing. Remember, face-framing highlights make the hair look more vibrant and healthier by attracting more light around the face. The healthier the hair strands, the more vibrant the color will be. The highlights need a great canvas of healthy hair to achieve that illusion. Instead of subjecting your hair to more damage, why not just wig it. Colored wigs are the best wigs for experimenting with face-framing highlights if you don't want to color your own hair. You get to enjoy stylish wigs that give you an amazing look whilst still protecting your own hair from further damage.
It is also important to remember that the hair at the front of your head is more prone to damage. Highlighting will inevitably damage or change the structure of your hair depending on the varying degrees of intensity of the color you go for. Bleaching removes the pigmentation from the hair shaft, leaving the follicles fragile and the cuticles left open, making the hair dry, dull, and susceptible to more damage.
When it comes to heavier highlighting methods or choosing very light colors such as blonde or platinum blonde, hair has a higher chance of damage. Single or subtle highlights result in minimal or even unnoticeable damage. Achieving your face-framing highlighted goals with a colored wig is a great alternative to bleaching your hair if excess dryness or likeliness of damage to your hair is not your thing.
If you do choose to highlight your hair, it is a good idea prepare for the coloring process. Deep conditioning the day before you get your hair done as well as being extremely consistent with your healthy hair care routine (at least a month before highlighting) will help preserve your new highlighted color.
ACHIEVING FACE-FRAMING HIGHLIGHTS
Face framing highlights are universally flattering and can work for everyone. All that needs to be done is to customize the highlights to suit your individual needs and personal style.
The streaks of lighter color that face-framing highlights bring will draw attention to your facial bone structure and create the illusion of length and slenderness around your face. For this to be achieved you could consider your face shape, the colors you want to go for, size, placement of color, amount of color, and the lightness level.
Face framing highlights are perfect because you can always add more. Try using the less is more approach by starting small and simple. Always know your end goal color and have realistic expectations of the color outcome.
Face Shape Structure
Round and square face shapes - You don't want many wide highlights at the front of your face. Instead, go for lighter colors at the top of the head to lengthen the appearance of your face.
Oval face shape - People with this face shape are lucky as they can get away with wearing any highlights to their liking.
Heart face shape - With this face shape, the lower half of the face is narrower, therefore, adding bolder and thicker color at the ends of your hair will add lightness to the bottom of your face and enhance your beauty.
It can be challenging at first to figure out which highlights look best on you. This is why colored wigs are great for experimenting with. You can ask a hair colorist to color your human hair wig with what you think best suits you or go for a pre-colored face-framing wig.
Color
You always want to go for colors that light up your skin and create a pretty glow. When it comes to coloring face-framing highlights, there is no limit to the color palette you can choose from. It is all about finding the right combination and getting creative with colors that suit your unique style. Even when it comes to root regrowth after you've got your highlights, it will work with any color.
Choosing the perfect color can be intimidating. We recommend starting with a subtle or more natural look and staying two shades within your base color. With time you can go bolder and brighten your highlights. There are so many options to try out which makes this coloring technique even more appealing.
High contrast highlights- With these highlights, it will be impossible not to get noticed, as these face-framing highlights offer an extremely contrasting color from the base color.
Platinum and Blonde highlights- Extremely popular. These highlights give platinum or blonde hue. Dark strands can be added for a deeper contrast.
Subtle highlights -This can be two shades lighter than the base color. Subtle highlights create soft definition and dimension.
Rainbow highlights- For the bold and adventurous, show off your personality with colorful face-framing highlights. This can be from blue, red, pink, or purple; basically, any color of the rainbow. Colored wigs are excellent for experimenting with multiple colors without damaging your own hair.
Placement
The bigger the section of hair, the bolder and more eye-catching the highlights will be. The smaller the section, the more natural and subtle they will look.
MAINTENANCE
Bleaching or coloring your hair is a major decision if you choose to create face-framing highlights on your own hair. The amount of maintenance needed also depends on the color you decide on. The lighter you go, the more maintenance your hair will require. Lighter hair also means more lifting of the pigment so that the hair can take on the color. Highlights are not high maintenance as opposed to a full-colored mane, nonetheless, you need to switch up your hair routine to ensure minimal damage.
Color-treated hair needs a consistent hair care routine to keep the hair looking vibrant, healthy, and shiny. It is recommended to reduce the number of times you wash your hair. Shampoo and condition your hair with formulated products meant for colored hair to maintain the tone and quality of your hair. For lighter highlights (platinum and blonde) use purple shampoo and conditioner to avoid brassy tones. Don't skip out on treatments and moisturizing deep conditioners. They are your best friends. Avoid heat or reduce the amount of heat you apply to your stands, and remember, when you do use heat, always use a heat protectant.
Face framing highlights are great because you can choose to retouch them every 6 weeks or you can let the color grow out and it will still look amazing.
---
---
Writers Cooperation:
UniWigs are seeking for blog contributors who know and love hair. If you know alternative hair or hair related accessories, if you have great understanding of hair trends and fashion, if you are expert in hair care, if you have any experience with salons or celebrities, if you would like to share your experience to help people just like you make the right choice, now contact us at [email protected] to be a blog contributor. Let's discuss the details then.