The Inspiring Hair Loss Stories from UniWigs Customers Episode 7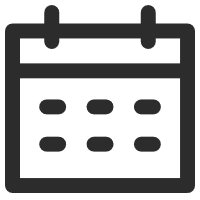 November 23, 2021
Hair Loss
Views: 1016
Hair is directly linked to beauty and youthfulness. Because of this link, women feel a huge sense of shame when they suddenly start experiencing hair loss. And we could totally feel their inside. However, everyone is different. We are all beautifully unique. Today we are going to share several hair loss stories from women who are suffering from the same situation.
Hair Loss Story From Megan:
"I've never felt like such a princess. I've gotten over most of my insecurities over the years, but my hair is something I still really struggle with. Much of it fell out when I was 13 and had to have part of my thyroid removed, and it never grew back.⠀
I always get MEGA self-conscious when someone is taking a picture, or when I'm recording a YouTube video, because I feel like everyone can tell.
Oddly, plastering it on Instagram for all of you to know is quite liberating. I HAVE THIN HAIR! There. Now we're all on the same page.⠀
I'm pretty sure I've fallen in love this UniWigs Hope synthetic hair topper. It blends perfectly with my bio hair, doesn't pull, and now I've got the luscious locks I've always wanted."
Product Details:
Megan is wearing Hope synthetic hair topper in 06- Light Brown color.
Hair Loss Story from Aboli:
"I thought hair loss was a symptom of illness or age, not something I'd have to start facing as a teenager. Having to deal with something so glaringly different in a phase where you're desperately wanting to fit in. It was never discussed outside of pointing, whispers, and rude comments. No offense to the acne sufferers, but unlike acne I hardly knew anyone who shared my problem. It was terribly lonely. I'm so thankful I found this community of women that's given me a fresh perspective on what used to be a debilitating insecurity. Losing my hair does not mean I am ill, old, or deficient in the things that matter in life. My life is full, my heart is full, and I am beautiful in ways that cannot be defined by the hairs on my head. And so are you."
Product Details:
Aboli is wearing 7" X 8" Courtney wavy human hair topper in 211# Expresso Brown.
Hair Loss Story from Jennifer:
"I've had quite a hair journey. I started noticing it a little bit in my 20s maybe, but it's as the years progressed, it just got worse and worse. And I'm 45 now and it just got to the point that i was thinking about it all the time why not try a wig and toppers?
Hair loss doesn't have to define you, and it doesn't have to be taboo! Take control and HAVE FUN!!"
Product Details:
Jennifer is wearing Holly lace part heat-friendly synthetic wig in 8-135R- Caramel Kiss.
At UniWigs, we often see true stories like the one above. UniWigs has always been proud of the fact that people with hair loss are able to choose a wig that they are satisfied with at UniWigs. Click on the link to learn more about hair topper products to help you with your hair loss problems https://www.uniwigs.com/116-top-hairpieces
---
---
Writers Cooperation:
UniWigs are seeking for blog contributors who know and love hair. If you know alternative hair or hair related accessories, if you have great understanding of hair trends and fashion, if you are expert in hair care, if you have any experience with salons or celebrities, if you would like to share your experience to help people just like you make the right choice, now contact us at [email protected] to be a blog contributor. Let's discuss the details then.