The benefits of wearing hair extensions: Extensions for thin/fine hair (Tips, tutorial, problems & solutions)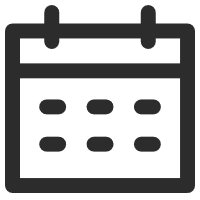 November 26, 2018
Whispers from Customers
Views: 2333
--This is a post from one of UniWigs customers. Thanks Starla! Enjoy this post and feel free to share your opinion in the comments.
Did you know the number one asked question about hair extensions on Google is "Is wearing hair extensions an amazing way to add volume and length to anyone who has thin hair"? so today's blog is all about extensions for thin and fine hair.
First, I want to share a tutorial on how to clip the extensions into your thin hair in a proper way to avoid harming your own natural hair.
With me, personally, I have thin hair, and I do struggle with the same problem. Even worse, somehow I find I get a lot of breakage. Three years ago, I've finally tried out some hair extensions from UniWigs. With almost four years experience in wearing extensions, I can give you a certain answer of the above question "Yes. Wearing hair extensions is such an amazing way to add length and fullness". Also, I've really found that utilizing these following tips has really helped to minimize the damage in my hair especially because I do wear UniWigs hair extensions almost every day. I want to share those tips and tricks to help you navigate the process on finding the perfect extensions for your fine or thin hair and demonstration on how to clip extensions properly into fine and thin hair without damaging your own natural hair.
First of all, with thin and fine hair, the biggest issues that can arise are the following two things:
a.Sometimes the extensions can be way too heavy for the person's hair. What can happen is they can put too much stress on your natural hair and actually cause your hair to break which is what we don't want to have happened.
b.The weft can actually show through your hair quite prominently.
I'll give you some tips and tricks on what you can do to avoid these two things from happening.
First off, the most popular thing to do at the moment is to do tape in hair extensions (EC1808). You tape them into your natural hair, and you can tape them up as far towards the scalp as you want. It can really help to add volume up the crown area and length as well. You can put in as many tape ins as you want or just put in a few tape ins to add a little bit of length to your thinner hair. They are so light that they don't pull down on your natural hair. Each weft of the tape in is 1.5" and only 3 grams. You're just getting a little bit of hair pulling on your natural hair, so it won't cause damage. That's also great too if you're trying to grow out your own hair, tape ins are really good solution.
If you have very very thin hair, I highly recommend going with 120g or 160g Sophie Invisible Clip-in hair extensions (EC1805). It is made with Silicone wefts with light clips, so it can perfectly blend with your own natural hair, so it's not going to pull on your natural hair and it won't break off your natural hair. If you have brittle hair that your hair breaks easily, I would go with the lower gram set of hair extensions. When I receive my 160 gram UniWigs invisible hair extensions, I got my hairdresser to do a technique called "feathering" at the end of my hair extensions. The technique aims for removing the bulkiness in the hair extensions. If it's too heavy for your hair, this technique would be really great and that way when you clip in the full set of extensions, there's not a lot of weight pulling down on your on your thin hair. You can get the bigger set of extensions but just remove some of the weight. This is a huge tip that I want to share with you to make sure the extensions aren't going to weigh too heavy on your hair. Of course, it's totally up to you what kind of hair extensions that you want to get, these are just recommendations as to what would be a really good suitable match for thinner hair.
BTW, if you are interesting in working with our blog, please contact [email protected]
---
---
Writers Cooperation:
UniWigs are seeking for blog contributors who know and love hair. If you know alternative hair or hair related accessories, if you have great understanding of hair trends and fashion, if you are expert in hair care, if you have any experience with salons or celebrities, if you would like to share your experience to help people just like you make the right choice, now contact us at [email protected] to be a blog contributor. Let's discuss the details then.