New Arrivals - Iconic Ponytails to Create Your Own Personal Style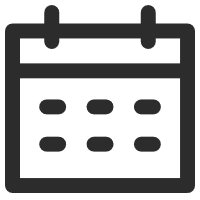 May 25, 2021
Hair Extensions 101
Views: 1199
Irene 32" Wrap around Synthetic Ponytail Extension
Inspired by popstar Ariana's long sleek ponytail, UniWigs Irene wrap-around synthetic ponytail extension is fashionable and possesses a chic personality of its own. Irene is 32 inches long and will make you stand out by being outstanding! Achieve a polished high ponytail that is sleek and shiny with Irene.
To style, comb all your hair back to prevent bumps and flyaways. Tie your hair on top of your head. Make the ponytail as tight as possible to make sure your ponytail is secure on your head.

Top tips: if you have thick hair, you can braid your hair and wear a ponytail on top. If you have thin hair, just wear the ponytail with your natural ponytail.
Check out the Irene ponytail here.
Gloria 26" Hollywood Wave Wrap around Synthetic Ponytail Extension
Transform your short hair into long hair in seconds, with the Gloria Hollywood Wave wrap-around ponytail extension by UniWigs. Gloria's long length will help you to achieve dreamy hair without waiting months for your hair to grow. Gloria brings glam vibes and the ultimate hair upgrade without the Hollywood price tag.
With the spirit of glamor, Gloria's waves add extra indulgence to your look. You don't have to spend much time or money on your hair, as Gloria helps to create a wavy hairstyle that epitomizes super-feminine style.
Achieve Hollywood-worthy hair with the UniWigs Gloria ponytail extension, just attach the extension to your hair and wrap it around, it's that simple.

Want to add A-list-swish to your hair? Check out the details by clicking the picture above.
Lilac 21" Beach Wave Wrap around Synthetic Ponytail Extension
Add color to your hair this season with the UniWigs synthetic ponytail extension Lilac. This beautiful pink and purple ponytail is inspired by the flower Lilac.
The Lilac flower symbolizes love and passion and is an excellent choice for adding texture and fullness to an arrangement of flowers. These flowers come in beautiful shades of purple and blush and are offered in varieties, which are standard, premium and designer.
Unlike the picture shows, the waves of the Lilac pony extension will be much bouncier and more glamorous once you have combed it or used your fingers to fluff it up.
Whether you want to wear Lilac standing in front of pretty flowers for photos, or out to parties, or to summer festivals, you will look the most vibrant. Check out Lilac here.
Lana 25" Curly Wrap around Synthetic Ponytail Extension
Finding hair extensions that match your naturally curly hair is not easy, and finding a curly ponytail extension is even harder. The Lana curly ponytail by UniWigs is designed to match several loose curly and wavy hair types. Lana can also be styled and curled again to match your hair if you are not satisfied.
Lana benefits people with straight hair too, as Lana transforms your hair to give you a curly pony.

If you are considering getting spunky hair, this curly and blonde ponytail must be considered. Lana is a fun and playful style with plenty of curly hair to go around.
Create a high ponytail, low ponytail, braids, or twists for any creative hairstyle with Lana.
---
---
Writers Cooperation:
UniWigs are seeking for blog contributors who know and love hair. If you know alternative hair or hair related accessories, if you have great understanding of hair trends and fashion, if you are expert in hair care, if you have any experience with salons or celebrities, if you would like to share your experience to help people just like you make the right choice, now contact us at [email protected] to be a blog contributor. Let's discuss the details then.