Mono Top Wigs VS Lace top Wigs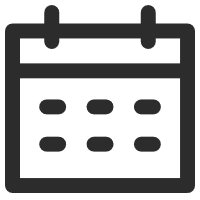 July 18, 2022
Human Hair Wigs 101
Views: 1730
No matter whether you are new to wigs or you have worn wigs a dozen times, the texture of the wig top is a key aspect you should take into consideration before choosing a suitable wig. In fact, different tops can affect many factors such as comfort level, firmness, stability, and so on. It is hard to tell which one is better because they have different advantages.
As two normal tops, mono top and lace top have been widely used in the wig and each of them is suitable for certain groups. So it is key to find a suitable top based on your own situation.
Mono Top
As a conventional wig cap, the mono top is featured as a glueless cap because you don't need to use glue to secure it. Also, the mono top remains sheer, and smooth, and provides flexible movement and versatility in styling, which means it provided more opportunities for you to try more hairstyles. In terms of durability, a mono top has a longer lifespan than a lace top. Therefore, it also means it is less easy to be damaged and deformed for a long time.
Lace Top
One of the biggest advantages of the lace top is making the wig more natural. It can create the appearance of natural hair growth on both the scalp and at the hairline. The natural hairline will blend in with your skin perfectly and it seems like your real hair. In that way, you don't need to worry that the wig looks fake when you wear it. In addition, it also remains lightweight, breathable, and very soft and can present entirely hand-tied hair and remarkable hair movement.
The summary of their difference
Natural: Lace Top > Mono Top
Durable: Mono Top > Lace Top
Breathable: Lace Top > Mono Top
Comfortable: Mono Top > Lace Top
Which one should you choose?
To be specific, if you're more interested in the natural texture of the hairline and don't think the wig is a necessity in your life. For example, you probably only wear it for certain important occasions or just want to change your style sometimes. Well, you can go with a lace top wig. If you're a long-term wig wearer and you're more concerned with the comfort level and durability of a wig, a mono top wig is definitely your best choice in many ways.
Actually, since these two tops have their own highlights, why not try each of them and find the suitable one to fit you? Well, there are two stunning human hair wigs with a mono top and lace top and they are both perfect for everyday wear and can add a touch of glam to your whole look!
MORGAN | BLONDE BALAYAGE REMY HUMAN HAIR MONO TOP WIG | LACE FRONT
EMOTION | BLONDE HIGHLIGHT REMY HUMAN HAIR LACE FRONT WIG
Not interested? You can find more from our human hair wigs new arrivals!
---
---
Writers Cooperation:
UniWigs are seeking for blog contributors who know and love hair. If you know alternative hair or hair related accessories, if you have great understanding of hair trends and fashion, if you are expert in hair care, if you have any experience with salons or celebrities, if you would like to share your experience to help people just like you make the right choice, now contact us at [email protected] to be a blog contributor. Let's discuss the details then.