Lacie Found Her Dream Topper Color at UniWigs.com - 223R MOUSSE BROWN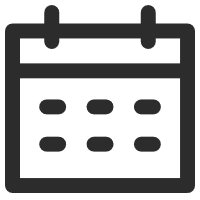 September 13, 2022
Whispers from Customers
Views: 911
Toppers are considered pricey by most people's standards, which is why we make it a point to offer options to people in various budgets. Some of you have been requesting more affordable options and we hear you loud and clear. Today Lacie will review the Courtney Topper in 223R Mousse Brown color by UniWigs. It's a low-cost light-density piece with a larger cap.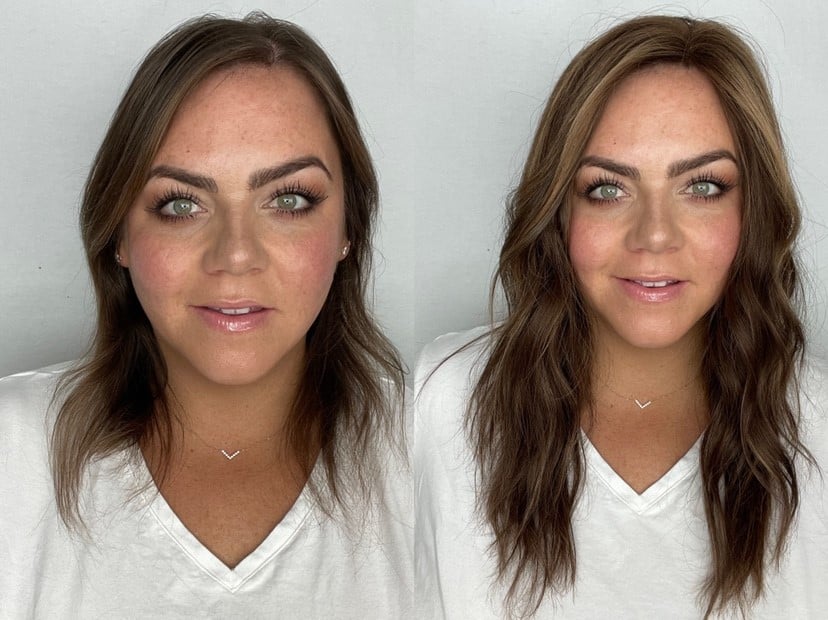 We're going to start with the cap construction. This cap is mostly wefting with a small parting area that is a mono top. This is where the bulk of your savings is going to come in when it comes to this topper. The bulk of this topper is wefting, which means a machine sewing this on in strips, so the hair naturally lays flat. It has a very small parting area which is only about an inch wide. This one is a mono top parting, so you can see it's very transparent, breathable and light. This area is a hand-tight area and that's what saves you so much money because it's so small, most of it is machine made. This is the only hand-tied area. The great news is that Uni Wigs offers three different courtney toppers.
There's a right part, like mine, a center part, and then a left part, so you get to choose which one you want. This cap is a great size. It's seven by eight inches, so seven inches across from front to back. It's wonderful for anybody with moderate hair loss, kind of similar to me.
You really want something that will clip in further down closer to your ears, which will be more comfortable, cause less breakage on your natural hair and provide you with all of the coverage that you require.
This cap has five clips, so it has two that are kind of next to the part area and two more along kind of the sides, one in the back. Before ordering this piece, you're going to want to make sure that the clips are going to be clipped into a comfortable area on your head. That means you have enough hair to clip into. What you want to do is take a flexible measuring tape and measure seven inches across center that on your head. That'll tell you where the side clips are and front to back from your front to back from your front hairline. Going back, go eight inches and that'll tell you where the back clip is.
Let's talk about the hair. This is a budget piece, so it's going to be a little bit more processed. It dries out a little quicker than something. This hair, on the other hand, is still in great condition, even after washing and restyling it; it air-dries with barely a wave and is still extremely soft. The color on this piece is incredible. Unix has really stepped up their game in the color department. I can't get over how natural these money pieces look. Remember, you don't want to be bleaching hair pieces, so it's really nice when you can find one that already has some gorgeous highlights, otherwise you have to kind of start backwards and start with a lighter color and add low lights. It's really nice when you can find one that already has a gorgeous color job. this is the color mousse brown and it's kind of a medium brown with some scattered highlights and then these really amazing money pieces in the front what it boils down to is this is a very professional color job and that saves you a lot of money not having to take it to get it recolored.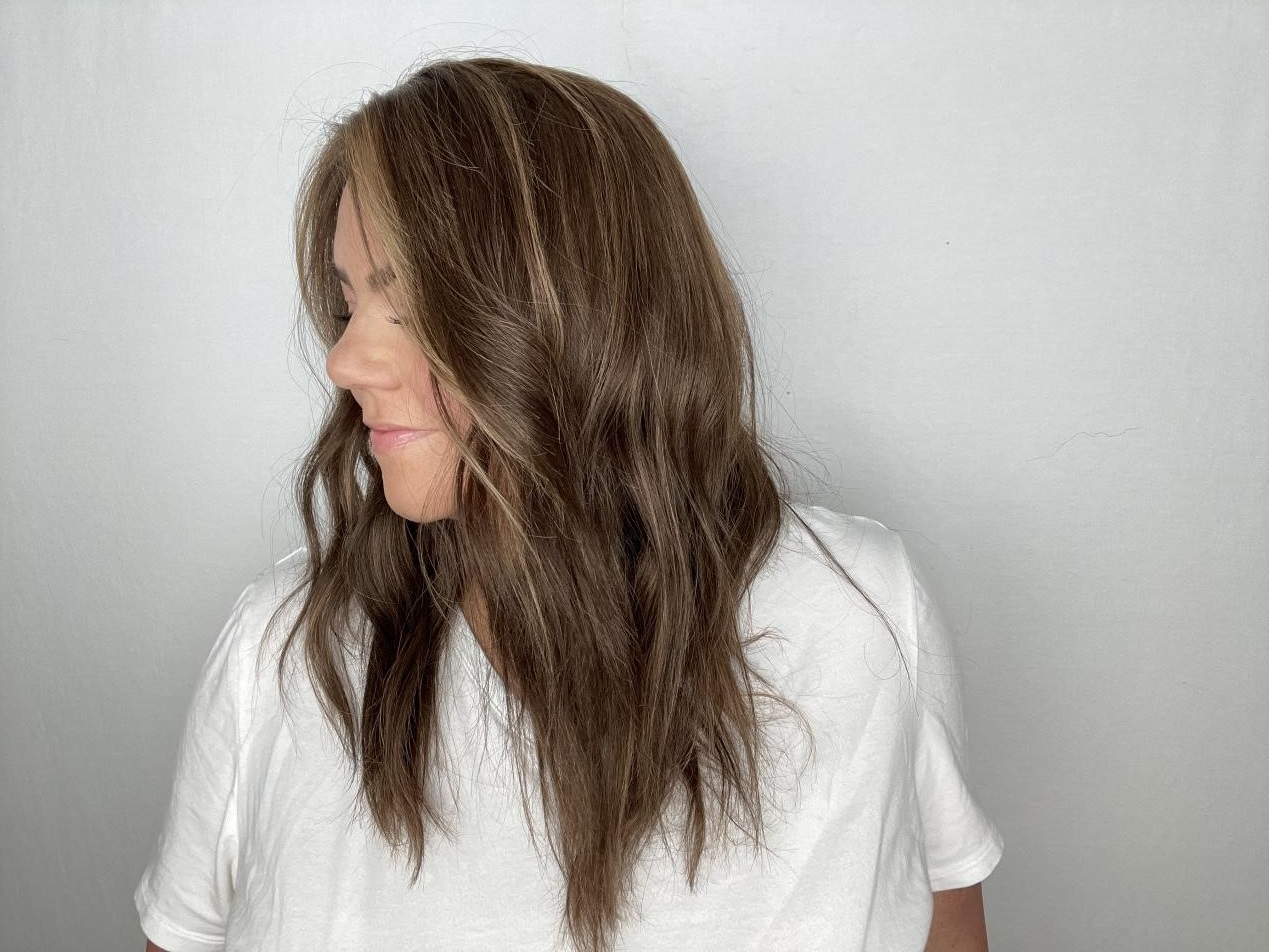 As usual, my stylist cut and restyled this piece for me, adding curtain bangs in the front and light layering throughout the face framing layers. So let me show you in a ponytail what this would look like, which by the way, you can absolutely wear it up in a ponytail if you want, but I wouldn't wear it too high or it's going to get uncomfortable because it's going to put more weight on the clips. But as far as looking natural, definitely it looks amazing. Even with all that, a loose ponytail is still totally doable.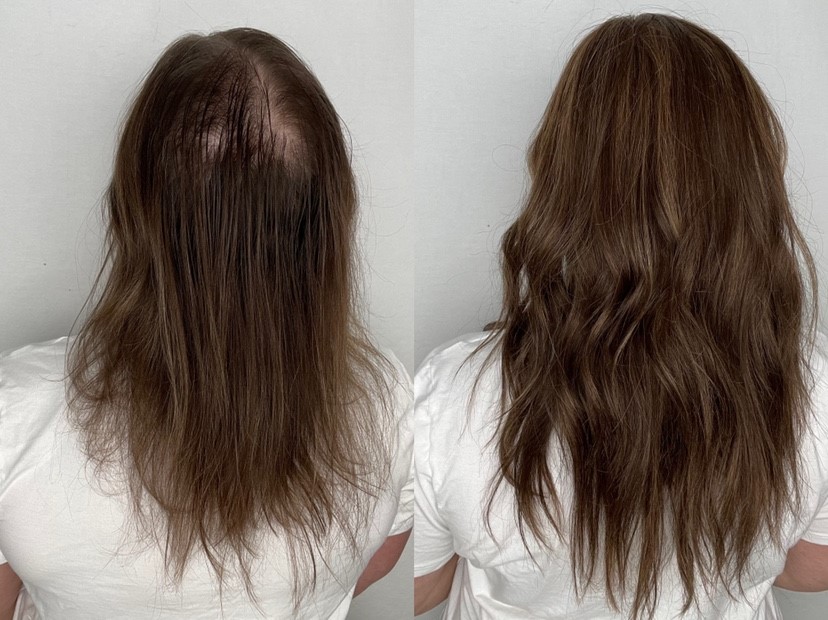 I think it's a really great density and it's actually less hair than a lot of my other toppers with the same size cap.
The most pro I like Courtney is how affordable it is for this kind of color and style, cap size, and density of hair. For this kind of color and style, most hoppers are going to be closer to the thousand dollar range. This one currently sits around five or six hundred.
Thanks for your share @lacie.rodriguez
---
---
Writers Cooperation:
UniWigs are seeking for blog contributors who know and love hair. If you know alternative hair or hair related accessories, if you have great understanding of hair trends and fashion, if you are expert in hair care, if you have any experience with salons or celebrities, if you would like to share your experience to help people just like you make the right choice, now contact us at [email protected] to be a blog contributor. Let's discuss the details then.