It's been a love story from the start- UniWigs Mira Wig Review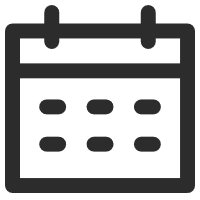 May 26, 2021
Whispers from Customers
Views: 1688
Hey you guys, so this is my newest wig from UniWigs. I fell in love with Mira immediately like as soon as I put it on. I was like wow this is so cute & so fun. This is what my natural hair used to be like before I started losing it. So it just feels so good.
The hair is so nice just so pretty and this isn't a color I would have normally chosen. But you know there is so much fun to wear wigs in different colors. So I'm really glad to talk to me about the color. But I would absolutely love to have this in a brunette more brown shade. It came pre-cut which if you're like me and it freaks you out to cut your lace front wigs. That was a huge bonus.

So now I am gonna take it off here and show you guys what the inside looks like. I'm really happy with it, just as is like right out of the box having it. This is just right out of the box and I haven't done anything. So pretty, so easy to put on.
If you know followed along in my journey, you'll know that I've been trying to figure out how do I get these wigs just stay on and not move and trying to figure out the glue and all the crazy ways that you can put on a wig right. And so far my absolute favorite thing which I'm wearing right now is my wig grip. UniWigs also sell several wig grips and you guys can definitely check them out. I absolutely love it holds my wig in place and I don't have to worry about it. I don't have to use glue and like all the other crazy things you could do. I'm sure with like certain wigs you're still gonna have to use glue if you want them to lay right. But the wig grip works amazing for me, so highly recommend you get a wig rip if you don't have one.
---
---
Writers Cooperation:
UniWigs are seeking for blog contributors who know and love hair. If you know alternative hair or hair related accessories, if you have great understanding of hair trends and fashion, if you are expert in hair care, if you have any experience with salons or celebrities, if you would like to share your experience to help people just like you make the right choice, now contact us at [email protected] to be a blog contributor. Let's discuss the details then.