Improve Your Appearance with Silk Hair Topper Styling Advice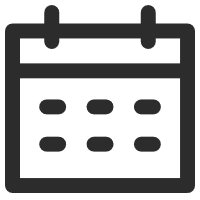 September 19, 2023
Hair Topper 101
Views: 295
In the realm of hair fashion, silk hair toppers have changed the game by providing a diverse and natural-looking alternative for people trying to improve their appearance. Silk hair toppers provide a fantastic chance to obtain the appearance you want, regardless of whether you have bald patches or thinning hair or are just trying to experiment with new hairstyles. In this thorough tutorial, we'll dig into the styling of silk hair toppers and reveal the keys to effortlessly stylish hairstyles that mesh with your natural hair.
1. Choosing the Ideal Silk Hair Topper: The Basis of Flawless Style
Selecting the correct silk hair topper that complements your hair type, color, and styling preferences is essential before we get into styling procedures. Finding a hair topper that blends in with your natural hair is the key to a perfect appearance. To produce a seamless blend that is essentially unnoticeable, take into account elements like texture, length, and color.
2. Silk hair toppers for everyday styles: Achieving Effortless Elegance
If you like the look of traditional elegance, silk hair toppers may be arranged in a sophisticated straight look. To ensure a smooth transition, gently straighten both your natural hair and the hair topper using a flat iron. Finish with a drop of shine serum for a polished, glossy look that is sure to attract attention.
By creating free waves in your silk hair topper, you may adopt a more laid-back attitude. Applying lovely curls to both your natural hair and the hair topper with a curling wand will give you a carefree, beachy style that is ideal for any casual excursion.
Choose a half-up, half-down hairstyle for a sophisticated but casual look. Tease the hair topper on top of your head to add a little volume, and then fix it with a chic clip or pin. Allow the strands of the silk hair topper to organically entwine with your own to create a harmonic, effortlessly elegant combination.
3. Glamourous Silk Hair Topper Styles for Dazzling Occasions
Add sophistication to your evening appearance with a chignon. At the nape of your neck, gather your hair, including the silk hair topper. This classic look emanates elegance and grace, making it a go-to option for formal occasions.
Makeover yourself into a Hollywood diva on the red carpet by getting glitzy curls. Create thick curls that softly cascade by using a curling iron with a big barrel. The lavish strands of the silk hair topper will opulently blend with your own, creating a show-stopping look.
4. Keeping the Magic Alive: Silk Hair Toppers Care
Care must be taken to keep your silk hair topper looking beautiful. From the tips up, carefully detangle the strands using a wide-tooth comb. Use a sulfate-free shampoo and conditioner that won't harm colored hair to keep the topcoat shining. To avoid tangling and retain its form, you should also store your hair topper on a mannequin head or in a silk bag.
5. Investigating Diversity: Silk Hair Extensions for All Hair Types
The key to success when it comes to silk hair toppers is variety. These adaptable accessories are ideal for anybody searching for a natural-appearing augmentation since they work with a variety of hair types. Whatever the texture of your hair—straight, curly, or wavy—there is a silk hair topper that can symbiotically match it. This versatility makes it possible for you to embrace your uniqueness while obtaining the desired style.
6. Matching Silk Hair Toppers to Your Shade: Color Me Beautiful
Choosing the appropriate color is one of the most important components of seamless silk hair topper integration. Choose a topper color that closely resembles your natural hair color or highlights for a seamless appearance. If you're uncertain about the precise shade, think to consider speaking with a qualified colorist who can provide advice. The idea is to achieve a seamless mix that virtually blends your silk hair topper into your natural hair.
7. Texture Tango: Creating a Natural Finish by Combining Silk Hair Topper Textures
For a convincing and natural finish, it's crucial to successfully combine your natural hair texture with the texture of your silk hair topper. Choose a silk hair topper with a comparable texture to your hair if it is fine and smooth. On the other hand, choose a topper that replicates your hair's texture or coarseness if it is more so. To get a uniform and real look, use texturizing sprays and other treatments to assist the topper's strands in blending with your own.
8. Adopting Evolution: Trend-Aware Silk Hair Toppers
Your silk hair topper may change along with the latest hair and fashion trends. You may modify your silk hair topper to mirror current trends, from red carpet stunners to the newest runway designs. For instance, if braids are in, add braided details to your silk hair topper for a fashionable spin. Keeping up with the newest trends makes sure your appearance is always current.
9. Beyond the Ordinary: Using Silk Hair Toppers to Create Custom Styles
Add complex braids to your silk hair topper to up your silk hair topper game. Your natural hair and the strands of the topper may be braided together to create a stunningly intricate and fashionable style, whether it's a crown braid, fishtail braid, or Dutch braid. By adding clips, headbands, or scarves, you may transform your silk hair topper from ordinary to remarkable. In addition to adding a dash of flare, these accents also aid in blending the topper with your natural hair, resulting in a unified and striking look. Create sophisticated updos that use the silk hair topper to increase your level of elegance. These updos, which range from elaborate chignons to twisted bun styles, not only reflect your style but also provide you a chance to draw attention to the topper's inherent beauty.
10. The Influence of Silk Hair Toppers: Confidence Redefined
Silk hair accessories are more than simply fashion accents; they also inspire confidence. You are given the confidence to venture out with fresh self-assurance when you can accomplish the appearance you want, whether it's for a simple day out or a dazzling occasion. You are equipped with the knowledge to smoothly include silk hair toppers into your style regimen after reading this article, opening you to a world of limitless options for fearless self-expression. So go ahead and succumb to the seduction of silk hair accessories and let your natural beauty show.
Making use of silk hair toppers expands your style options, enabling you to subtly alter your look and increase your self-assurance. You may create a variety of alluring designs that effortlessly combine the silk hair topper with your natural locks with the appropriate methods and a dash of imagination. These style suggestions will enable you to get the most out of your silk hair topper, turning heads and making a lasting impression everywhere you go, whether your goal is understated elegance or sparkling brilliance. 
---
---
Writers Cooperation:
UniWigs are seeking for blog contributors who know and love hair. If you know alternative hair or hair related accessories, if you have great understanding of hair trends and fashion, if you are expert in hair care, if you have any experience with salons or celebrities, if you would like to share your experience to help people just like you make the right choice, now contact us at [email protected] to be a blog contributor. Let's discuss the details then.