Human Hair Systems 101: How to take a good care of your Human Hair Systems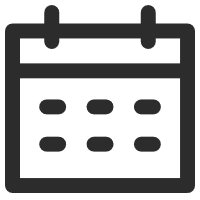 December 21, 2021
Toupee 101
Views: 1588
In fact, the proper care and maintenance play a very important role to extend your human hair systems' lifespans. The good news is we have learned many methods and techniques that you can follow to keep your human hair systems looking in healthy condition for longer lifespan. So let read on this blog and find out how we should correctly care for and maintain the human hair systems.
Product: Mercury Swiss Lace Human Hair System - SKU: TP1805
SHOP Now: https://www.uniwigs.com/hair-pieces/42424-eros-all-lace-hair-replacement-system-for-men.html
Prevent UV Exposure
During the hot summer months or in a good sunny day, you must want to take part in different kinds of outdoor activities. In that case, your human hair systems will be exposed to the strong sunshine with the harmful UV rays. Actually the UV ray can result in Oxidation, a chemical reaction that can bring the damage to the human hair strands and change the color hues of you human hair replacement systems. Besides, the UV ray can also dehydrate and weaken the human hair strands. Therefore, how could we prevent from this Oxidation onto your human hair systems? Easy and simple, you can wear a hat onto your hair system or spray some UV protector, which can shield from the UV rays.
Wash Your Human Hair System Regularly
There must be ashes, bacteria or glue residue built up onto your human hair systems after a couple of days wearing. Normally we would recommend our UniWigs customers of human hair systems to wash the hairpiece at least once every 2 weeks. If you don't wash the hair regularly, your hair system may risk the hair shedding in the long run.
However, too frequently washing your hair system can weaken it as it is manmade. For a daily wearing of the hair system, it is recommended to wash it once or twice a week.
But we don't recommend to wash your human hair system too often as that will severely weaken the hair strands that is ventilated onto the base with man hands. When you shampoo the human hair system, pat the base gently to work the hair shampoo into your scalp. We also recommend to deep condition your human hair systems after every cleaning your hair systems. You should evenly apply the hair conditioner throughout your hair systems and let the conditioner soak into the hair strands for 3-4 minutes. You can also apply some nourishing leave-in conditioner every day, in order to keep your hair system feeling silky soft and further repairing hair damage from sun exposure.
Prevent from Friction with the Hair Systems
The growing hair will produce the Sebum that can nourish the human hair strands. Since there is not sebum available for the hair strands from the human hair systems, the hair strands from the hair systems can get damaged easily due to the dehydration and friction.
So how can you avoid friction? Switch your pillowcase to satin or silk which will greatly reduce the friction on your hair system and held to keep it soft. Also avoid excess brushing and combing your hair system which can also create friction. Appling a leave-in conditioner daily will protect the hair, make it soft and reduce friction as well as extending the lifespan of your hair system.
The hair strands of the hair system rubbing on the pillow or any other thing may result in the hair tangles or shedding from your hair systems. Therefore, we recommend our customers to switch your pillowcase into satin or silk instead of cotton one, which will greatly decrease the friction onto your human hair systems. Again, the leave-in hair conditioner can also protect the hair strands from the friction to extend the hair system lifespan.
The above is the way to take care of men's wigs. It's not as complicated as you think, right? Have you regained your confidence in buying men's hair system? In fact, many celebrities are now choosing to wear wigs to make themselves look younger in front of the camera. Try it early and discover a whole new you!
---
---
Writers Cooperation:
UniWigs are seeking for blog contributors who know and love hair. If you know alternative hair or hair related accessories, if you have great understanding of hair trends and fashion, if you are expert in hair care, if you have any experience with salons or celebrities, if you would like to share your experience to help people just like you make the right choice, now contact us at [email protected] to be a blog contributor. Let's discuss the details then.