How To: Wash and Revive Old Hair Extensions | Hair Care & Tips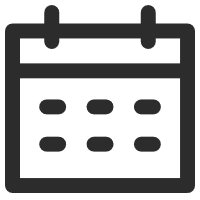 March 08, 2019
Hair Extensions 101
Views: 5097
Today, let's talk about how I revive my old hair extensions. I hope these tracks and tips help some of you struggling to find a reviving method, so you can easily take care of your hair extension and make them look brand new.
Let's get started!
Step One
Step one is to take all your UniWigs Hair extensions together. Take all the pieces of the 7 or 10 piece clip set, and this will just make it really easy for you to wash all of them together. Then, take a rubber band and tie it up together on the top, and this will keep all the pieces together when you're washing your extensions
Step Two
Detangle your hair extension.

You start from holding your hair extensions and combing. It should be gently brushed from the top to bottom. Next, we're going to shampoo the hair extensions, and make sure that you use cool to lukewarm water only. Check the temperature of the water and then start wetting your hair extensions from mid length to end, but avoid wetting it on the top.
Step Three
Use a mild moisturizing shampoo.
I usually use the shampoo that I usually use for my hair. Apply some of the shampoo into your hands, and then massage that into the hair. Shampoo the hair extension really well from top to bottom, but try avoiding the clip. Once you have shampoo that is washed off really well, squeeze out all the excess water by using a towel and make sure it's just damp and not dripping.
Step Four 
Recondition the hair extension.
I usually use a hair mask and spread it generously and evenly all over my hair extensions after I wash them.
What you need to remember is that your hair extensions do not get any nutrition naturally from human scalp anymore, so you need to hydrate and nourish your hair extensions as much as you can.
Ideally, if you can leave the conditioner into the hair extensions overnight and it helps to deep condition the extensions and you'll have really soft hair on the next day. If you can't, then just leave the conditioner in for 5-10 minutes and rinse it off with cool water rinse it off completely.
The Last Step
Dry it and store it.
You have all the excess water out from the hair extensions. Apply some serum or heat protestant, after that all you need to do is just detangle the hair extensions really gently, and make sure that you're holding it from the top and then detangle it to the bottom.
It is the first choice to let your extensions air dry or if you are in a hurry, then take a hair dryer to dry them up by applying on medium heat.
And that's it! That's how you take care of them and if you do this, you'll have very nice soft brand-new looking hair extensions!
Please comment down below if you have any tricks and tips about reviving your old extensions!
---
---
Writers Cooperation:
UniWigs are seeking for blog contributors who know and love hair. If you know alternative hair or hair related accessories, if you have great understanding of hair trends and fashion, if you are expert in hair care, if you have any experience with salons or celebrities, if you would like to share your experience to help people just like you make the right choice, now contact us at [email protected] to be a blog contributor. Let's discuss the details then.