How to revive old human hair wigs and hair toppers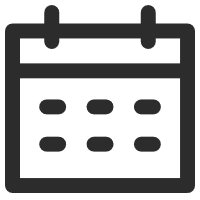 April 03, 2023
How tos and Tips
Views: 684
Human hair wigs and hair toppers are often considered an investment by wig wearers. However, they can become dry and stiff over time. To revive a human hair piece, it's important to understand why it becomes dry in the first place.
Unlike our natural hair, human hair pieces cannot absorb natural oils from the scalp to keep the hair moisturized anymore; hence, they can become brittle and dull over time. In addition, hard water, seawater, chlorine, and prolonged sun exposure can also contribute to a wig becoming dry and stiff.
To maintain and keep your human hair pieces in a good condition, it's essential to reduce its exposure to these elements. Avoid wearing your piece to bed and using cotton pillowcases, as they can cause unnecessary friction and dry out the wig and topper.
If your human hair toper or wig is starting to look dull and feel dry, follow these six steps to revive it:
Step 1: Pre-wash the wig/topper with natural oil, such as Moroccan or coconut oil, to provide much-needed moisture. Leave it on for 30 minutes under a shower cap.
Step 2: Shampoo the wig/topper, making sure to rinse out all the pre-wash oil. Keep the water running in the same direction as the hair to prevent tangling.
Step 3: Moisturize the wig/topper with wig shampoo and conditioner, paying extra attention to the nape and tips of the wig/topper.
Step 4: Deep condition the wig/topper, coating the entire wig and adding an extra product to the ends.
Step 5: Rinse the wig/topper thoroughly and gently remove any tangles.
Step6. Finally, place your wig on a wig stand for it to air dry, which is the safest way to dry your wig. However, if you do want to style your restored human hair wig/topper, then you can blow-dry by using low heat and a comb.
Just remember to apply a heat protectant spray first!
Above is our 6-step guide on how to revive a human hair wig/ hair topper. We hope it helps!
---
---
Writers Cooperation:
UniWigs are seeking for blog contributors who know and love hair. If you know alternative hair or hair related accessories, if you have great understanding of hair trends and fashion, if you are expert in hair care, if you have any experience with salons or celebrities, if you would like to share your experience to help people just like you make the right choice, now contact us at [email protected] to be a blog contributor. Let's discuss the details then.