How to repair an old synthetic wig fast?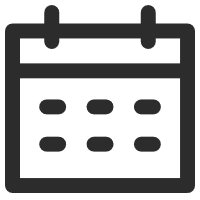 December 23, 2018
Synthetic Wigs 101
Views: 9792
What will you do if your wig is messed up and you think there's no saving? We guess you will throw them away probably. We are here to solve this problem. We'll show you how to revamp a pretty busted wig like this.
1.Brush the dry messed wig
First of all, you need to place/put it on a wig head and pin her in place, and then brush it with a wide tooth wig brush like this.
If you don't have a wide tooth brush, you can use either a paddle brush or a vent brush. A nice thing to use a mannequin head is that you can easily see what's going on in the back and check if it stays secured in order to pin it in place. You should start brushing it out from the ends of the wig and continue working your way right on up.
After brushing out, the ends are still pretty stiff down and the other parts are okay now. Then, the last thing you need to do is clean the wig.
2. Here, we want to let you know that there are a few different things can actually lead to stiffness on the wig. The first is the friction. You can put hair care products like essential oil on the wig to reduce the damage due to the friction. But we don't really recommend putting a ton of products on synthetic wigs because it will be much stiffer over time and more prone to cause issues like this. Clean the wig use a mild soap. Don't use the specialty shampoo or anything like that on a synthetic wig which the way that a lot of people talk about how you can condition synthetic wigs. However, it's probably focus on those cosplay cheap wigs (because you tried quality wigs and they don't condition well. )
Conditon the wig with lukewarm water. Put the wig in the water and and totally soak it. Once you've done that, take it and dry it a bit. Try not to pull forth your strength over it because you don't want to damage it. Work through the part line with fingers to make sure there's no makeup such as concealer, eye shadowon it . After you've done that, refill the sink with cool water and do all the steps again. Then put it on a towel.
3.Blow dry the wet wig
Put the wet wig on a wig head and gently tease out the knots on the bottom portion with your fingers. Use a round brush to lightly brush the wig from its root to ends, and blow dry it by using medium to low heat. If you don't have a medium setting on your dryer, put it on low because if you put it on high temperature, there's a chance that you will burn up the wig even if it's made of heat safe fiber.
Actually you don't need to blow this hair on every section. Try to work on small organized sections. Make sure to roll at the wrist and you will get a nice curl on the end.( It's not just cleansing that softens the wig. It's actually the process of applying heat and blow drying. ) Heat it from different angles to ensure to get all the sides evenly warm and evenly dry.
Lastly, brush it again to see if there are any harder/wet areas on the ends. You need to apply a bit more heat on to silken the areas down a bit more.
Alright the wig is pretty much fixed and you get a new wig! Try out yourselves!
---
---
Writers Cooperation:
UniWigs are seeking for blog contributors who know and love hair. If you know alternative hair or hair related accessories, if you have great understanding of hair trends and fashion, if you are expert in hair care, if you have any experience with salons or celebrities, if you would like to share your experience to help people just like you make the right choice, now contact us at [email protected] to be a blog contributor. Let's discuss the details then.