How to make wigs looks natural?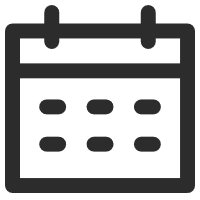 September 03, 2018
How tos and Tips
Views: 2963
Dressing isn't just about covering our bodies; it's a canvas for self-expression. Clothes serve both necessity and fashion. Similarly, wigs, once a solution for hair-related complications, have evolved into a fashion statement. Today, wigs are extensively used in various industries like fashion, entertainment, and film. As the popularity of wigs continues to rise, the demand for a natural and seamless look has grown. This article delves into how to make your wigs look and feel like your own natural hair.
1. Choosing the Right Wig:
Purchasing wigs from exclusive wig retailers guarantee better quality and variety. Unlike costume shops, these retailers consistently offer high-quality wigs and may even have seasonal discounts, making them an ideal choice for obtaining your wig collection.
2. Customizing Your Wig:
While unconventional, trimming and styling your wig can make it feel like a natural part of you. Consulting a professional hair stylist for a trim and style tailored to you can enhance the authenticity of your wig.
3. Embrace Change with Color:
Dyeing your wigs in different shades can add an "original" touch. Opting for natural hair colors provides a more genuine appearance, and the color tends to last longer than on natural hair.
4. Tweaking for Realism:
Tweezing the side parts, mid-rift, and hairline of your wig can contribute to a more authentic appearance. This advanced technique requires experience in hair makeovers.
5. Diminish Synthetic Shine:
Newly acquired wigs often exude a synthetic shine. Regularly applying a touch of powder can reduce the shine and lend a more natural tone to the wig.
6. Brushing Technique:
Gently brush your wigs with a wet, wide-toothed hairbrush to extend their lifespan and create a detangled, real hair effect.
7. Heat Styling for Human Hair Wigs:
If you own human hair wigs, you can utilize heat styling tools like curlers, straighteners, or steam blowers to customize the appearance further.
8. Amplify Volume with Enhancers:
Using wig enhancers to increase hair volume adds to the realism of your wigs, ensuring they appear effortlessly natural.
Conclusion:
Wigs have evolved from functional solutions to stylish accessories, prompting the need for natural and realistic appearances. By following these tips, you can enhance the authenticity of your wigs, ensuring they seamlessly blend with your unique style and personality. Experiment, have fun, and transform your wig into a true extension of yourself.
---
---
Writers Cooperation:
UniWigs are seeking for blog contributors who know and love hair. If you know alternative hair or hair related accessories, if you have great understanding of hair trends and fashion, if you are expert in hair care, if you have any experience with salons or celebrities, if you would like to share your experience to help people just like you make the right choice, now contact us at [email protected] to be a blog contributor. Let's discuss the details then.