How to Lighten the Dark Roots of a Hair Topper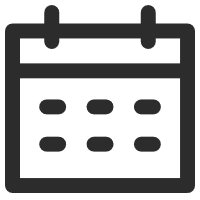 July 10, 2023
How tos and Tips
Views: 699
If you have a hair topper and notice dark roots that don't match your desired look, there are several methods available to lighten them.
1. Hair Color Spray:
Hair color sprays offer a quick and temporary solution for lightening dark roots. Select a spray that matches the color of your hair topper's roots and apply it directly to the areas in need of lightening. Ensure even coverage and follow the instructions on the spray can for the best results. Hair color sprays are easily removable with shampooing.
2. Root Concealer Powder:
Root concealer powders work by providing temporary coverage for dark roots. Choose a powder that matches your hair topper's root color and apply it using a brush or applicator. Gently blend the powder into the roots until the desired lightening effect is achieved. Root concealer powders can be easily washed out with shampoo.
3. Root Touch-Up Kits:
Root touch-up kits are a convenient option to lighten dark roots and are available in most drugstores or beauty supply stores. These kits typically include a brush or applicator and a color formula specific to covering roots. Select a shade that matches your hair topper's roots and follow the instructions provided with the kit for application. Root touch-up kits offer a more temporary solution but provide better coverage compared to sprays or powders.
However, please be aware that we don't recommend trying to lighten the dark roots by bleaching the hair. There can be potential adverse reactions.
There are certain limitations to working with alternative hair pieces. Only one color, natural black, can be lightened through bleaching. All other colors can only be darkened, not lightened. This is a basic characteristic of alternative hair. Attempting to bleach any color other than natural black can result in uneven coloring or damage to the hair fibers.
Consider your preferences, the desired result, and the care instructions for your specific hair topper before choosing a method. With the right approach and proper maintenance, you can achieve lighter roots and enjoy a seamless and natural look with your hair topper.
---
---
Writers Cooperation:
UniWigs are seeking for blog contributors who know and love hair. If you know alternative hair or hair related accessories, if you have great understanding of hair trends and fashion, if you are expert in hair care, if you have any experience with salons or celebrities, if you would like to share your experience to help people just like you make the right choice, now contact us at [email protected] to be a blog contributor. Let's discuss the details then.