How to Create Perfect Gothic Looks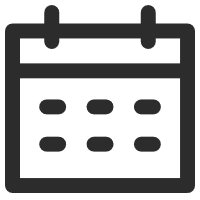 October 26, 2021
Synthetic Wigs 101
Views: 1688
Goth appearance or a gothic look is not now temporary. Instead, it has become a lifestyle. Gone are the days when people used to create these looks as a part of fun or Cosplay. Now it's a permanent style statement.
Signature gothic looks for women require a typical type of hair, makeup and costumes. The iconic element of Goth fashion is the colour black, though other darker colours from the red, purple, or green family may also be hip from time to time. However, for a perfect Goth look, black is a must.
Why Do People Love Goth Looks?
While there is no one-line answer for why any fashion style becomes popular or why the others fail to leave an impactful mark on the target population, Goth is one such style that started slowly but gradually transformed into a mighty trend. Now it has become a timeless fashion- be it any season or celebration, Goth look will save the day.
A Goth appearance gives out mysterious vibes, so it perfectly resonates with the philosophy of teenagers who have a hard time finding themselves and figuring out life. The black in Goth fashion resembles the darkness surrounding oneself when they cannot find solutions to their problems.
At the same time, it also gives hopeful energy that the dilemma of life will soon be solved and the darkness will convert into the light. Therefore, people, especially teenagers, take pride in joining the Goth club.
If you are also one of the clan, here is a complete breakdown of multiple Goth looks to help you achieve an alluring appearance.
4 Timeless Goth Looks Breakdown
For those who find calmness and relaxation at night and in the darkness- here are some perfect Gothic looks that you can create with the help of minimal accessories. Invest in affordable but high-quality wigs that allow you to create multiple looks so that you don't have to buy the wigs again and again. Let's have a look.
SL0142 (Tonya | Pastel Pink Shoulder Length Synthetic Lace Front Wig)
The first look is inspired by sassy gothic queens who love darkness and look like walking mysteries. Goth fashion, as you know, is about black apparel; therefore, a black mini dress or black corset is a must to have in the wardrobe to create this look. Accessorize the dress with silver chains that look thorny or embody the power. To finish the look, it is better to wear black court shoes; however, black high heels would suffice if you don't want to spend a fortune creating this look.
Apart from the dress, the makeup must also be dark to create this look. Bold black lips and black kohl-rimmed eyes signify the elegance and beauty of this look. Add hues of pink cheeks and eyelids for a dash of colour.
The hair is a tonya wig by uniwigs. It features a beautiful combination of pink and black that is the signature of Goth punk club. Pink and black together exemplifies the Goth look ideally, so invest in this wig if you want to be the ultimate Goth queen without any effort. The wig has synthetic fibres which can be styled the way you want with the help of heating tools.
SL0199 (Night Elf | Black Shoulder Length Wavy Synthetic Lace Front Wig)
This look is perfect for those who want to look mysterious yet cute. This Goth looks between a gothic queen and a stylish modern-day girl who loves minimalistic makeup and hair. Smoky brown eyes with winged liner and bold lips are enough to create this look.
Any shirt or black off-shoulder tee would do. Just pair up the top with jeans or loose trousers, and you are good to go.
For hair, invest in this night elf wig. It features loose nape-length wavy textured black hair, magnifying the class and sophistication of the wearer's personality. The wig is perfect for everyday use as well.
SL2163 (Halliwell | Copper Orange Face Framing Highlight Synthetic Lace Front Wig)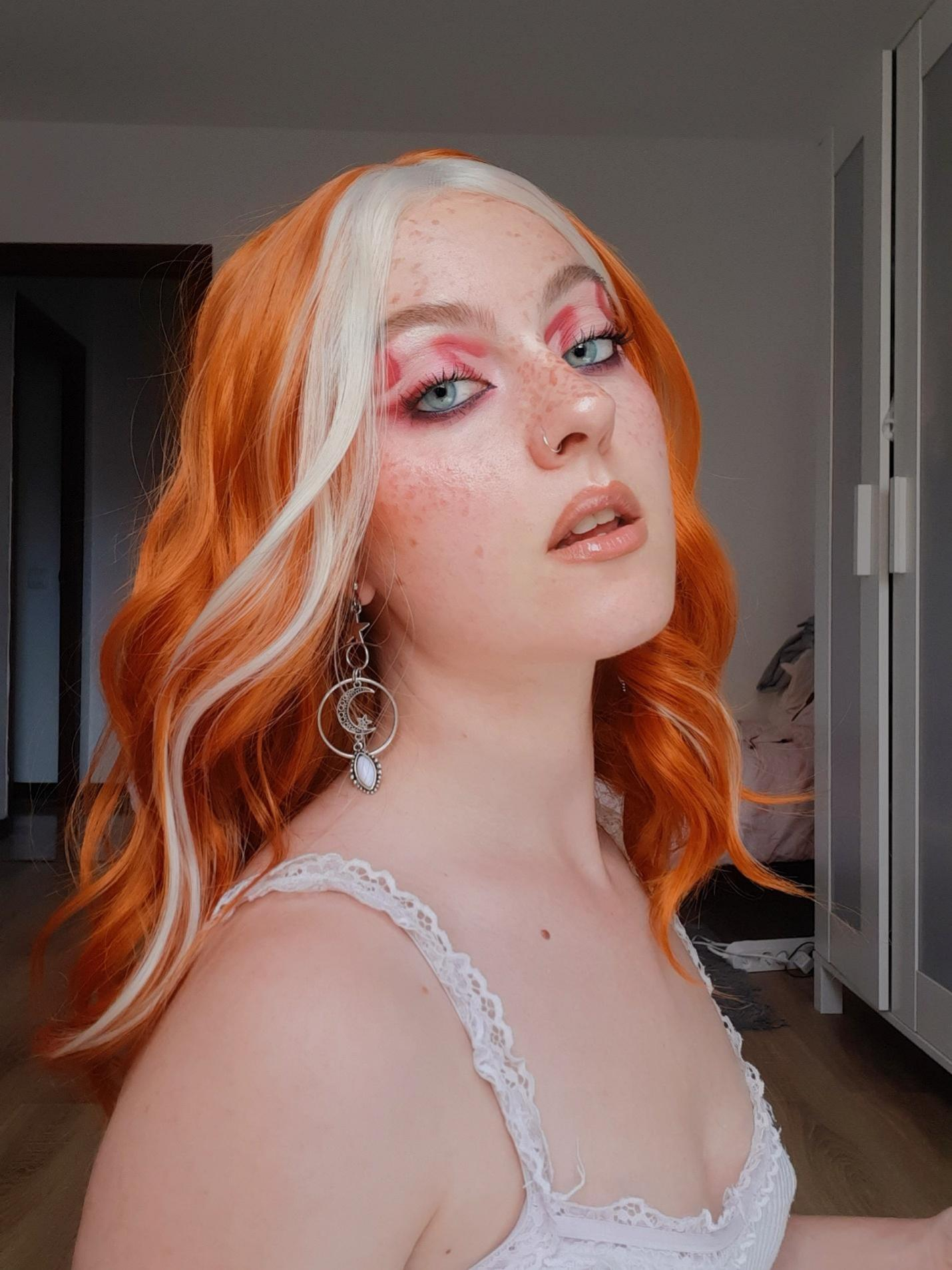 This look is a bit different from everyday Goth look, but it made it to the list due to striking orange hair. If paired with a black costume, the hair and makeup can create a Goth look that would be as fresh and clean as a blooming flower. Wear the orange lips and lids with the long black gown that you already have in your Goth wardrobe and tadaa! Here you are. Ready to look like a Goth angel at the party.
The wig is none other than Helliwell, featuring copper orange shade and wavy texture with a lace front to provide a beautiful and comfortable experience.
SP2008 (Twilight Sparkle |Mystic Purple with Black Dip Dyed and Bangs Long Synthetic Wig)
Last but not least is this contrasting black and purple look with pink candy makeup. The look is perfect for teenage girls with a baby face and flawless skin that only requires minimal makeup. Achieve this angelic Goth appearance by applying bold black liner and shades of pink on eyes and lips.
For a dress, anything black would do, but a long or short skirt would be ideal. The hair is already perfect, featuring the bombastic combination of black and purple. The hair can give you a very dark Goth queen appearance with a black base and face-framing purple bangs. So wear it and be ready to slay.
The dark, the glam, the art, the punk- The Goth look. It is not easy to bring versatility to looks that require a similar type of hair and makeup. Neither can you dye your hair frequently, nor can you wear striking colours for long.
UniWigs has put an end to searching for those who love everything Goth by launching trendy wigs collection that is perfect for Goth lovers. Each wig has been created by dedicated designers keeping in mind those who want perfect Gothic hair every day.
---
---
Writers Cooperation:
UniWigs are seeking for blog contributors who know and love hair. If you know alternative hair or hair related accessories, if you have great understanding of hair trends and fashion, if you are expert in hair care, if you have any experience with salons or celebrities, if you would like to share your experience to help people just like you make the right choice, now contact us at [email protected] to be a blog contributor. Let's discuss the details then.