How to Choose the Right Hair Product for a Receding Hairline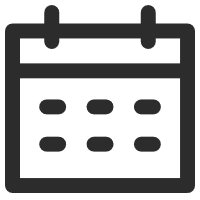 June 27, 2020
How tos and Tips
Views: 10131
Wearing a hair topper is one of the best and most popular ways to cover thinning hair and balding, as a hair topper can provide thicker hair and volume on top. But many women have a receding or thinning hairline without experiencing much hair thinning or any balding throughout the rest of the hair. The question is, what is the right hair product to effectively conceal a receding hairline? To answer that question, we will go through the most suitable hair product options for disguising a receding or thinning hairline below.
Lace Topper
Firstly, a lace topper can be a good choice for covering receding and thinning hairlines. Lace toppers are known for their natural hairlines and they are the lightest topper to wear. The frontal lace on a lace topper provides the most natural hairline, where the lace will blend in with the skin seamlessly.
Mono or Silk Topper with a Lace Front
Another great option for disguising a receding hairline is a Mono or Silk base topper with a lace front hairline. If you prefer a realistic parting line and a comfortable base, the mono topper and the silk base topper with a lace front are both good choices as they provide volume on top of the head, great coverage, with the frontal lace providing a realistic hairline.
If you are new to toppers or wigs and don't have a clue about how to wear a topper with frontal lace, you can also wear a silk or mono topper without the frontal lace. Glue or tape can be used to stick the topper front to your forehead for a great natural look.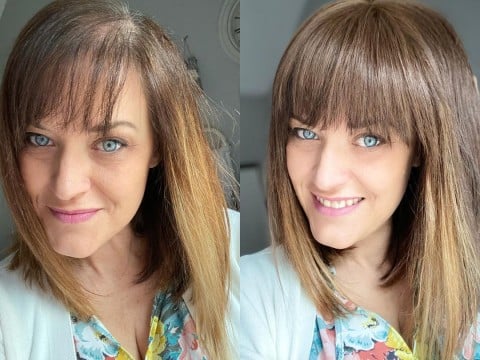 Clip-in Bangs
Finally, for ladies who are not interested in wearing hair toppers, clip-in bangs may be the right choice for you. Clip-in bangs are great for those people with a receding hairline that still have plenty of hair around the top and the back. Clip-in bangs are much more affordable than hair toppers and will disguise a receding hairline perfectly. When considering clip-in bangs, it's important that the bangs match your hair color exactly.
Our last suggestion is to go to the hair salon and ask your hairdresser to design a new hairstyle for you that includes new bangs or side bangs that will effectively disguise your hairline.
We hope this article helped inform you about the available hair products that are great for covering thinning and receding hairlines.
---
---
Writers Cooperation:
UniWigs are seeking for blog contributors who know and love hair. If you know alternative hair or hair related accessories, if you have great understanding of hair trends and fashion, if you are expert in hair care, if you have any experience with salons or celebrities, if you would like to share your experience to help people just like you make the right choice, now contact us at [email protected] to be a blog contributor. Let's discuss the details then.