How to Choose Hair Extensions for Summer 2020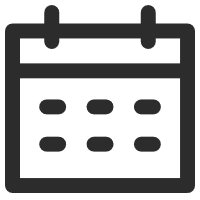 May 27, 2020
Hair Extensions 101
Views: 3109
It's finally summer-time again! And aside from all the summer fun of home barbeques, sipping on cocktails and lazing around in the garden, this is also the time of year when everyone wants to look good without feeling too hot and sweaty.
Many people opt for cooler and more lightweight clothes, sandals, and this also applies to types of hair extensions. In summer, it is important to keep cool - especially if you live somewhere that experiences very high temperatures. In seasons such as winter there is more choice, where any type of thick hair extensions can be worn freely. Thicker hair extensions in winter can even help to battle the cold from seeping into the scalp.
BUT in hot summer periods, it is noticeably different. In the summer not everyone has the luxury of wearing any type of hair extensions. No one wants to feel unbearably hot in the summer heat with layers and layers of thick hair clinging to your head and back. In the summer months it is always advised to opt for more lightweight hair extension options, to prevent you from overheating as you go about your daily businesses.
This article has tips that will enlighten and help you to choose the best hair extensions that you can wear fabulously this summer. To know the right types of hair extensions, this article is a guide to help you know and choose the best type of hair extensions that you can rock COMFORTABLY and CONVENIENTLY during this summer period.
Should You Rock Hair Extensions During the Summer?
While there are lots of people that will tell you that summer and hair extensions are like oil and water – that they simply do not mix, this is not necessarily the case. Judging from recent fashion trends and booming sales of hair extensions during this summer period, many people are still purchasing new hair extensions despite the summer months looming.
In fact, you can and should rock your hair extensions this summer. Hair extensions may even be able to slightly help you protect your scalp and hair from the effects of summer weather such as discoloration, hair breakage, split-ends, burning of the scalp, and hair dryness.
Now that it has been established that summer weather and hair extensions can actually mix, let's proceed to the types of hair extensions that you can wear irrespective of the summer's hot temperatures.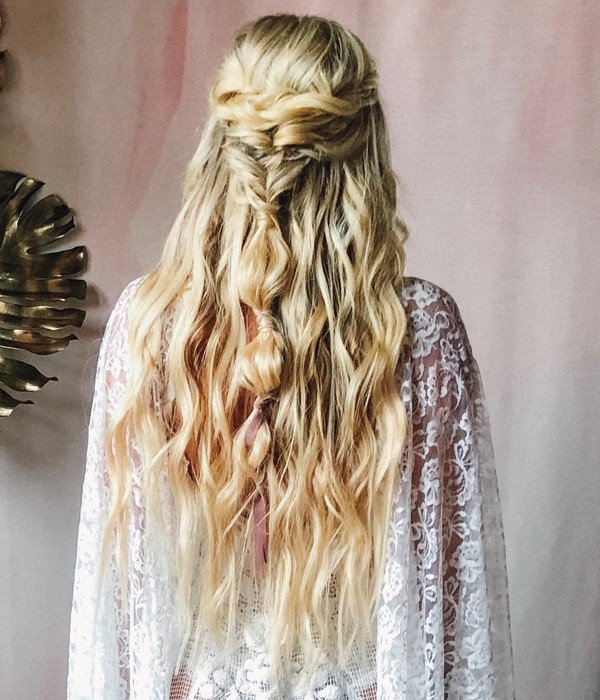 What Type of Extensions Should You Wear in Summer?
There are obviously different types of hair extensions that you can rock conveniently on any given day. But there are some that you shouldn't try to wear in summer, irrespective of how fashionable, trendy, or beautiful that they are.
You might ask but why not?
The answer is simple. In as much as you want to look fabulous and amazing in your hair extensions, your health, comfort, and convenience matter a great deal too! There is absolutely no point in picking hair extensions that will only contribute and escalate to the heat and stickiness you feel during the summer period.
So, if you decide to wear hair extensions during these summer days, you should make sure that you go for hair extensions that are comfortable and are not too hot to wear.
Types of Hair Extensions to Rock This Summer
When purchasing new hair extensions, it is recommended to go for a set of hair extensions that weigh less and have a lower density. For example, hair extensions that only weigh 110 grams will be a lot lighter and more comfortable to wear than a set of hair extensions that weigh 250 grams.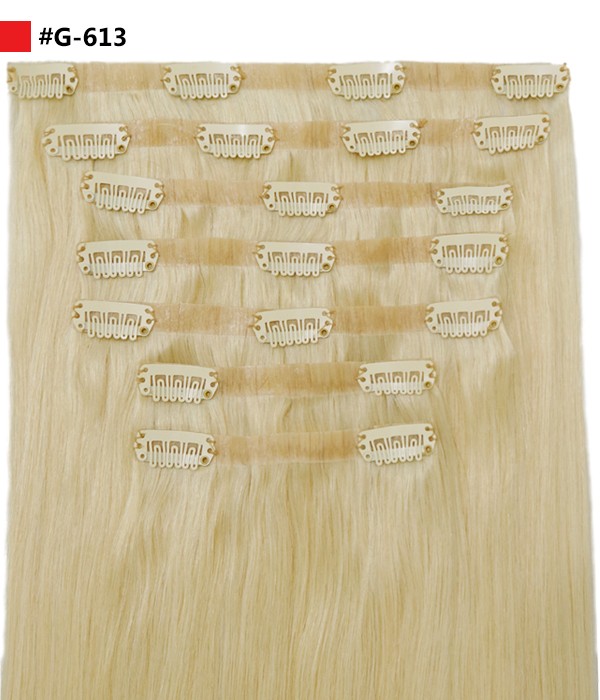 • Clip-in Hair Extensions
Clip-in hair extensions are some of the most effortless extensions to wear for summer and are the top favorite choice among many women. As the name suggests, this type of hair extension is applied by simply clipping them into roots of the hair. Clip-in hair extensions are the most suitable for summer wearing as you can easily attach and detach the hair extensions whenever you need to. Clip-in extensions are particularly handy at night, where you can remove them before you to go to bed and want to stay cool.
Another advantage of wearing clip-in hair extensions during summer is that you can decide how many wefts you want in. For example, you could decide to clip in all the clip-in extension layers at once, or you could decide to clip-in just a few layers of the hair extensions into your hair to keep cooler. Most clip-in extensions range from a 1 piece set to a 10 piece set, so depending on how hot it is outside and how thick you want your hair to look, you can decide how many wefts to clip in. By doing this, you can manage the heaviness and thickness of the hair you have on your head. By only wearing a few clip-in wefts, the extensions will feel much lighter to wear and keep you much cooler.
• Halo Extensions
Halo hair extensions are another type of hair extension that can be conveniently and comfortably worn this summer. Halo hair extensions are extensions that are secured to your head with a plastic wire that is so thin that you will barely notice. These extensions make it possible for you to attach and remove them from your hair effortlessly.
Halo hair extensions are ideal because they are not directly attached to your hair roots, they are draped over your head and secured, so the chances of any damage being done to your natural hair becomes non-existent.
• Tape-in Hair Extensions
Not only are they invisible, but tape-in hair extensions are also strong. Tape-in extensions are installed by taping and pressing the hair extension under your hair. These extensions are water-proof and hold very securely, so you can rest assured that you can wear your tape-in hair extensions for any summer activity without them coming loose.
Summer is a great season to have fun; even if everyone is staying home right now, we can still enjoy summer by spending time in the sun in the garden and going on summer walks. But while you are preparing to do all of these, you should remember that heavy and thick hair extensions while beautiful, may not be a good idea for staying cool.
If you choose to wear hair extensions this summer, opt for ones that feel comfortable for you. Wearing hair extensions that are lightweight and weigh less can help you manage without any suffering from excess heat. Wearing less hair extension wefts and going for a lower hair density are great ways to keep cool and stay stylish.
---
---
Writers Cooperation:
UniWigs are seeking for blog contributors who know and love hair. If you know alternative hair or hair related accessories, if you have great understanding of hair trends and fashion, if you are expert in hair care, if you have any experience with salons or celebrities, if you would like to share your experience to help people just like you make the right choice, now contact us at [email protected] to be a blog contributor. Let's discuss the details then.