How To Care For Your Wigs (Synthetic & Human hair) For Longer Wear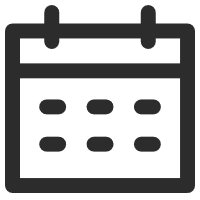 February 06, 2023
How tos and Tips
Views: 553
Wigs are a big part of the beauty routine of many women. Whether they are used as part of a daily look, or just for some professional engagement, the wigs are here and they are having a moment. In the past, wigs were used only for transforming the looks of those who were working in the fashion, movie, and music industries. With the addition of a wig, one could easily become some other person and have a different look. Today, the wigs are more than that. They are a necessary and important part of someone's daily look and style, no matter the reason they are wearing them. The wigs make the face and the entire appearance better, making the person look more beautiful and more confident.
The market today puts a lot of focus on wigs. Their demand is pretty big, which leads directly to the fact that wigs are an essential part of completing a look and achieving something that will make a person satisfied and content. And the options are varied and colorful. There is something for everyone. The most popular and common types of wigs are the ones coming from synthetic hair and the ones from real hair. And while both of them have their own set of pros and cons that make them more suitable for those who prefer and need to wear wigs, one important thing is that they require special care. This type of care is what allows the wearer to wear the wig for a longer time, and keep it looking as good as new.
So what is there you need to know about caring for your wig?
How do you care for a synthetic hair wig?
Synthetic wigs are very popular today, and the reason for that is mainly their price. Whether you are looking for a frequent look change, or to reinvent your look for a special occasion, the synthetic wig is something that you can depend on. Above all, they provide a realistic and natural look, and nobody will be able to tell whether that is your normal hail or a wig. And the color options and styles are pretty varied too. The good look of the synthetic wig greatly depends on its storage, which means that the proper storing will make the synthetic wig last longer and look better.
The best and suggested way to preserve and store the synthetic wig is to keep it in its original packaging or a bag. That will preserve its look and condition, as well as keep it out of dust and other extremal elements that might damage it. A large zipper bag will be just the perfect way and option to store the wig. But, before you place it in the zipper bag, it is essential to detangle it. Brush through it, and then, set it in several twists or braids which will ensure it remains detangled till your next wear.
When it comes to washing, it all comes down to how frequently the wig is worn. The synthetic wig collects dirt, dust, and other buildups – just as the hair collects it. So, those who wear the wig every day should consider washing it as frequently as they wash their hair. For rarer uses, washing the wig once a week is enough.
How do you care for a human hair wig?
The human hair wig requires the same if not bigger attention as the synthetic hair wig. Besides the use of shampoo and conditioner, which are a must, there is another product that is very important and that is the heat protectant. Since it is made of human hair, the human hair wig is prone to heat damage. The heat protectant is important and needed every time the wig is styled with the use of heat. When it comes to styling tools, it is important to have a good brush and a comb that is particularly and especially suited for the wig. For example, a looped bristle brush is an excellent choice. Also, a chin strap is a great option too, since it can hold the wig down for styling. When it comes to storing and styling the human hair wig, a mannequin is a good investment since it keeps the wig well-positioned and preserves its shape and condition. If you are not wearing it, store it in a cool, dry place, which will be away from direct sunlight. That will preserve it from becoming dry and dull.
What kind of product should you use for washing your wig?
Whether you choose to wear a synthetic hair wig or a human hair wig, they should not be treated equally, especially concerning the products for washing them. Synthetic hair wigs are made from fiber and not real hair strands. That means that they should be treated with products that are formulated just for that type of hair. With the proper care, they can last from six to eight wigs.
The human hair wigs, on the contrary, need a bit more time and patience when it comes to carrying and maintenance. Since they are made from actual human hair, the standard shampoo, conditioner, and styling products that you use for your own hair should work just fine.
If you follow all of these suggestions and tips, you will not only get your wig to last longer, but it will look beautiful and natural from like the first day. Storing and proper maintenance go a long way toward having a great look at the hair, which will improve the entire appearance and bring greater confidence. 
---
---
Writers Cooperation:
UniWigs are seeking for blog contributors who know and love hair. If you know alternative hair or hair related accessories, if you have great understanding of hair trends and fashion, if you are expert in hair care, if you have any experience with salons or celebrities, if you would like to share your experience to help people just like you make the right choice, now contact us at [email protected] to be a blog contributor. Let's discuss the details then.