How to blend with halo extension?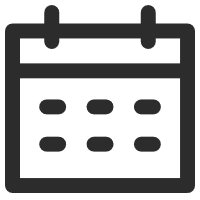 November 30, 2021
Hair Extensions 101
Views: 2220
Halo extension is well-known for its comfortable halo wire. It's a great choice for people with thin or fine hair. But there are lots of feedback on how to wear it naturally. The main problems will focus on how to adjust the halo wire with our head and how to blend the hair with our own hair. 
How to adjust the halo wire?
There is a default finished halo wire length for the UniWigs halo extension.
Watch the video here:
How to blend the hair with our own hair?
Get a hair extension 3 or 4 inches longer than your bio hair for adding the hair length. If you it's much more longer than your hair, you will find it's thin at the hair end.
For adding hair volume, choose the same length of your hair would be great. About how to choose the length, for example, if your hair length is 16" (armpit length), 14" halo extension would be match your hair.
If you get a very long halo extension, you have to trim it for a naturally look. Get an assistance from your hairstylist, they are professional for doing.
How to choose the color?
Get the same color would be great, but if the color is a little lighter than your bio hair end, it's accepted.
Shop all colors here:
https://www.uniwigs.com/content/18-choosing-a-color-for-wigs
Curl with all hair
Curl your bio hair and the hair extension together. Choose a curling iron that you already own and set the temperature to a comfortable level. Curling the extension begins by imagining the center of the hair extension, then curling the hair from both sides towards the center.
Take a half-inch or one-inch section of hair strand, depending on the size of the curls you want. It will be more loose than half-inch curls if you choose one inch for each section. When you're curling the curls, don't touch the small section.
You're about to release the section of hair with your fingers after you've completed all of the curls with the hair extension. Make sure you're not yanking too hard on those sections. You can easily pull the curls with your fingers. As a result, you can use a wide tooth comb to separate the curls and keep them looking beautiful and bouncy.
If some of the hair needs to be re-curled, you can do so to ensure a good blend.
The curls could last a long time, but it all depends on how often and where you wear the halo extension.
Check video here: 
---
---
Writers Cooperation:
UniWigs are seeking for blog contributors who know and love hair. If you know alternative hair or hair related accessories, if you have great understanding of hair trends and fashion, if you are expert in hair care, if you have any experience with salons or celebrities, if you would like to share your experience to help people just like you make the right choice, now contact us at [email protected] to be a blog contributor. Let's discuss the details then.