How to Add Highlights or Lowlights in a Few Seconds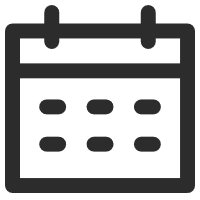 April 30, 2021
Hair Extensions 101
Views: 1759
Have you ever wanted highlights or lowlights in your hair, but you were unsure if they would look right on you? Before you consider getting highlights or lowlights in your hair, it's vital to know the key details.
What are the highlights?
The most common definition of highlights describes lightening certain sections of the hair to add dimension to the overall color. Highlights are a great way to make your hair look more vibrant and healthier. Highlights attract more light to your hair for subtle contrast and amazing gloss.
Highlights are a popular coloring option for hair that looks naturally sun-kissed.
Different styles of highlights and coloring techniques:
There are different coloring techniques and different highlight options available if you go to the salon to get your hair done. Here we will explain each of them.
Fully saturated hair painting or balayage - With this coloring option, your hair colorist will paint the surface of your hair, as well as paint sections underneath your hair. With this technique, the lightener is fully saturated for a thick and creamy appearance. A lot of lighteners are applied to each hair strand for an overall look of super chunky and dimensional highlights.
Chunky highlights - The idea of chunky highlights might scare you, but this style is back in fashion and will bring you back to the '90s. These bold and thick highlights give a deep contrast look.
Painted highlights from the roots - To get the beautiful sun-kissed look, these highlights are painted from the top of your head with a high-impact fully saturated lightener. Hair colorists will paint these highlights from the hair roots.
Baby highlights - With these highlights, hair colorists will lighten super fine weaves of hair strands in foil. This leads to a very low impact result, giving a very natural sun-kissed look to the hair. The finer the weave, the less invisible to the eye, and the less noticeable that you have gotten highlights or lowlights done. Baby lights are popular due to the appearance of a sprinkle of very soft dimensional highlights.
Sliced highlights - These highlights are a great way to get lots of highlights done in a little amount of time. These highlights are high-impact and provide a high volume amount of highlights. Most hair colorists like these highlights because they can create them in a time-efficient way.
Toner or Gloss - These products are lifesavers to colorists. Sometimes people can be disappointed when they see their hair right after the color has been rinsed out. Toner will completely transform the look in a matter of 5-10 minutes. This is a reminder not to blame your colorist until all your hair is finished. Toner and gloss will totally change the appearance of your hair by reducing brassy tones and adding shine.
Root shadows - This coloring technique is an amazing lifesaver. Root shadows can cover any mistakes made by blurring the lines of your natural hair color and the highlights you want to put in.
Face framing highlights - These highlights are becoming more and more popular due to recent fashion trends. These highlights lighten the hair strands at the front of your head, framing your face with lighter pieces of hair. This color trend usually draws attention to the face and can look great if it's done minimally and expertly.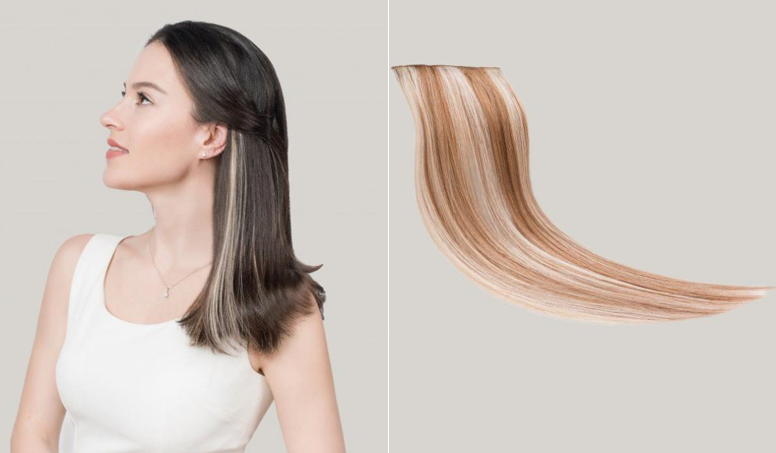 How to choose a UniWigs highlighted piece
So, as we mentioned previously, highlights provide many benefits such as bringing light and a healthy look to your hair. If you don't want to damage your own hair with coloring or highlighting, we recommend browsing our wide range of pieces available on our UniWigs website! We also do custom hair colors at your request. Alternatively, you can color a hairpiece by yourself to get the look you want without beaching your own hair. Whatever you need, UniWigs has the solution for you.
With our newly launched single hair extension pieces, you can achieve lowlights or highlights in your hair without having to go to the salon.

The UniWigs Single piece collection is available in options of 2 clips, 3 clips, and 4 clips.
To choose the right highlights for you, firstly consider your own hair. For example, if you have a medium hair density, and you have dark brown hair, then you could consider getting a piece with lighter highlights for your hair. Choosing two or three single pieces would be enough for your desired result.
Go for a color that is between two and four shades lighter than your own hair, as this tone compliments the hair best. For instance, if your hair color resembles shade #2, then choose shade #4 or shade #6 in a highlighted piece.
Alternatively, if you want very blonde highlights in your hair, then go for a mixed color piece with slightly darker shades in for a better match. That means if your hair resembles shade #2, and you want the lighter shade of #613 in your hair, then you can choose a mixed color piece with shades #6/613 in. The reason for this is that shade #6 is between shade #2 and shade #613, and it builds a color bridge to make the whole hair look more seamless and natural. Otherwise, the lighter highlights can look too harsh against your natural hair.
Another important factor for choosing a piece from UniWigs is the length. It is recommended to choose a length that is the same length as your hair. You don't want a piece that is any shorter than your hair, and you also don't want a piece that is longer than your own hair. Of course, if your hair has layers, then a shorter piece can work, but you may need to blend and mix the wefts well in your hair. For the most part, sticking with about the same length as your hair will bring the best results.
How to apply for single-piece extensions
First things first, part the top half of your hair and clip it up. Go higher if you want to see more dimensions when your hair lays over it.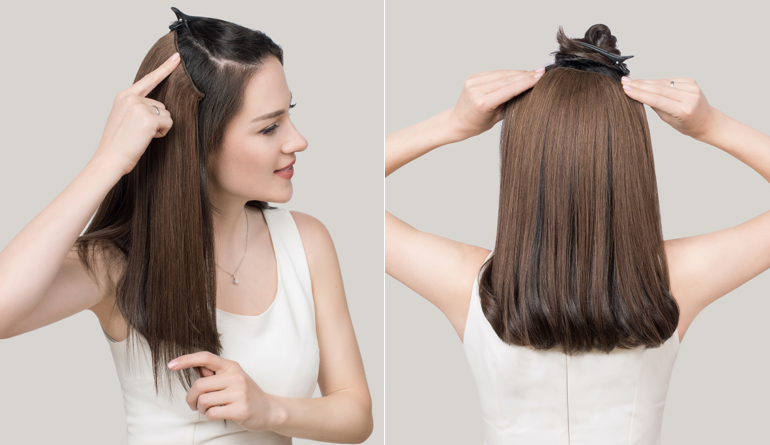 Next, tease the roots of where you are going to attach the piece.
If you just want a subtle look where it's not very noticeable, then one piece will be enough for you.
If you want more highlights, you can go ahead and choose two or more pieces. You can stack them or put them in different locations.
Afterward, pull all your hair down, and comb softly through your hair and all the wefts. The finished result should give you natural peekaboo highlights.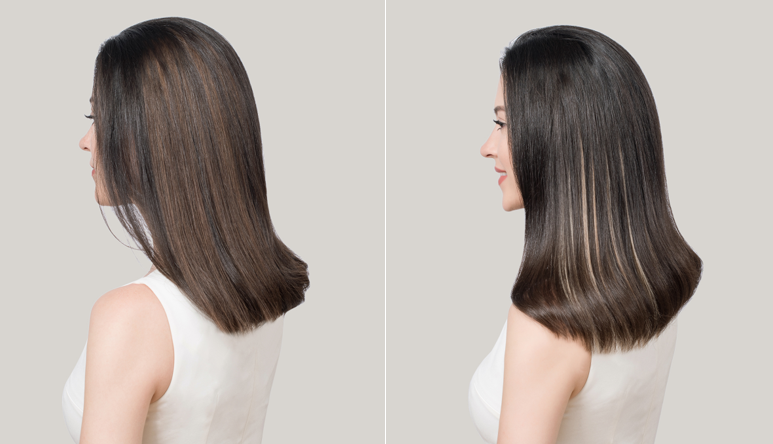 This way of getting highlights is super fun and it looks great! What's even better is you don't have to color or bleach your hair. The same steps also apply if you want lowlights in your hair, just choose darker colors. The great thing is you can browse from all the colors at UniWigs Single piece collection for extra blondes or lowlights so that you can freely change your hair color!
It's always fun to have different looks and different styles available where you don't have to commit to them! Some of the key benefits of UniWigs highlighted pieces include:
No damage to your hair
No need to go to the hair salon
Saves you time
Saves you money
Easy to apply and remove
Change your hair color any time
---
---
Writers Cooperation:
UniWigs are seeking for blog contributors who know and love hair. If you know alternative hair or hair related accessories, if you have great understanding of hair trends and fashion, if you are expert in hair care, if you have any experience with salons or celebrities, if you would like to share your experience to help people just like you make the right choice, now contact us at [email protected] to be a blog contributor. Let's discuss the details then.