How Long Do Men's Hair Systems Really Last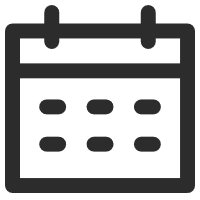 October 15, 2021
Toupee 101
Views: 2507
Our UniWigs men's hair systems don't cost an arm and leg but they're not cheap either. So, if you're buying any hairpiece for that matter, you probably want this to be an investment that will last long enough. You're not asking too much!
Some hair systems can last anywhere from six months to a whole year. And if you're the careful type that takes proper care of your hair systems, you might even be able to wear your toupee for much longer. That said, three things will impact just how long you'll get to wear your hairpiece. These include;
●The quality of material used
●The toupee base design
●How well you adhere to proper care and maintenance
We'll briefly discuss how all of these impact the lifespan and durability of hair systems for men in the parts below.
Hair Quality
The quality of material used and the manufacturing process can impact how long your hair system lasts. This is why you'll be better off with a reputable brand like UniWigs. All of the men's hair systems offered by UniWigs are made using the highest quality first generation Remy Human Hair. The hair strands on these toupees are soft and thin like your natural hair. And the quality means you can get a long useful life from your investment with regular use and proper care.
Toupee Base Design
Most men's hair systems are made from lace, poly skin, silk, or mono base. Poly skin bases blend comfort and invisibility along with decent durability .Some skin toupees can last 3 to 6 months with proper care, such as our Achilles or Coeus. The mono base, on the other hand, lasts much longer averaging about eight to twelve months before you'll need a replacement. Lace skin bases also have a decent lifespan but are often more loved for their breathability factor that helps keep sweat off the scalp and hair.
Toupee Care and Maintenance
If you have the best hair system in the world, you still need proper care and maintenance if you want the investment to be worth it. Here are some of the most important things to keep in mind when it comes to hair systems for men.
●Always remove your hair system gently and slowly. This is most important for toupees with a lace base design so the base doesn't get torn easily.
●Avoid washing your toupee too frequently. Once or twice a week is just fine.
●Use specially formulated shampoo for hair systems. Avoid shampoo products with harsh chemicals like sulfate. They'll dry out the oils that are meant to make the hair shiny.
●Avoid using too much strength when wringing water out of your hairpiece. Do it gently.
●When detangling the hair, do use tooth combs that are big enough.
●Apply hair conditioner to your hairpiece moderately.
●Avoid overusing the hairdryer on your toupee. If you must, do so in a cold setting. Always best to avoid exposing your hair systems to high temperatures. If they need to be dried, best you let them dry naturally.
Your men's hair systems definitely won't last forever. But you shouldn't have to replace them too often instead. If you decide to go with a toupee with an excellent base design and made from high-quality materials like what we offer here at UniWigs, you can rest assured that you'll be getting a decent period of use from your hair system. Follow this process up with proper care and maintenance and you'll be able to lengthen the useful life of your toupee even further.
---
---
Writers Cooperation:
UniWigs are seeking for blog contributors who know and love hair. If you know alternative hair or hair related accessories, if you have great understanding of hair trends and fashion, if you are expert in hair care, if you have any experience with salons or celebrities, if you would like to share your experience to help people just like you make the right choice, now contact us at [email protected] to be a blog contributor. Let's discuss the details then.