Hair toppers with or without clips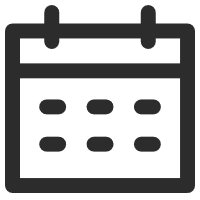 April 09, 2019
Hair Topper 101
Views: 17259
What is a hair topper?
When you are dealing with hair loss or thinning hair and you would like more hair volume, Hair toppers are an excellent option. Hair toppers have a lot of names given to them from different brands like: wiglets, helper hair, mini wigs, crown extensions…and so on. If you search hair toppers, UniWigs toppers would rank in the top 3.

Hair toppers are usually made from human hair or synthetic fiber. Hair toppers clip on top of your head and blend in with your existing hair to give you fuller hair and good coverage on top. The size of the base ranges from 1x1 inches to 10x10 inches. To meet people's needs and for a seamless look, hair toppers' types come in lace, mono and silk designed bases.
Each has their specifics.
Hair toppers can totally transform your look and are easy to apply.
Hair toppers with clips:
Most hair toppers on the market have clips. Four to five pressure sensitive clips are commonly seen on hair toppers. The clips can be fixed on to the head securely. Although clips are only a small attachment on a hair topper, it decides the comfort level and experience for our customers. UniWigs have upgrade the clips on our hair toppers three times.

How do you apply the clips in hair toppers?
To apply the hair topper, firstly tease the hair where you want to apply the clips and backcomb the hair gently above the rooting. This will create a cushion like effect, which is where the clip will clip on to, so it is steady and won't move. When you take your topper off, open the clips first and make sure that they are not still attached to your hair.
Hair toppers without clips
Another kind of hair topper does not have clips. It may be very strange for people to begin with if they are used to clips. However, hair toppers without clips are less of stress if you have minimal hair to begin with. These toppers have a comb that fixes with the grip.
Check out our UniWigs video for using it:
---
---
Writers Cooperation:
UniWigs are seeking for blog contributors who know and love hair. If you know alternative hair or hair related accessories, if you have great understanding of hair trends and fashion, if you are expert in hair care, if you have any experience with salons or celebrities, if you would like to share your experience to help people just like you make the right choice, now contact us at [email protected] to be a blog contributor. Let's discuss the details then.