Hair toppers 101: Blending Your Topper into Your Bio Hair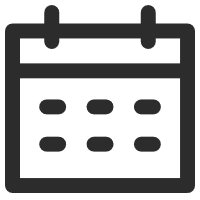 April 15, 2020
Hair Topper 101
Views: 2495
Top pieces can make thin hair look fabulous but - you need the right one for that seamless look. Hair toppers come in both human hair and synthetic hair, but synthetic is not as versatile as its human hair counterpart. If you go for a synthetic piece, it should match your own natural hair texture. For example, if your hair is straight, you should go for a straight synthetic hair topper, or if your hair is wavy, you should go for a synthetic topper that matches your curl pattern. You won't be able to heat-style your synthetic piece to match your hair texture unless it is a heat friendly synthetic piece.
8.5"x9" Hope Wavy Synthetic Mono Hair Topper

8.5"x9"- Hope Straight Synthetic Mono Topper

Alternatively, human hair toppers are much more flexible and give you the freedom to match your own bio hair and any style you wish.
Make sure the top piece blends into your biological hair
In most cases, your hair topper will blend well if the style and length is similar to your own hair, but you can always take it to a professional hairpiece stylist to have a cut in customized to match your hair length. Matching the color of your topper to your bio hair can sometimes be challenging. However, it doesn't have to be the exact same shade. It's normal for the top of your own hair to be a bit darker and the bottom of your hair to be slightly lighter. If you can't find an exact match, it's okay, remember that bio hair can be multidimensional in color. Otherwise, you can wear a larger base (eg. 8.5"x9") topper to cover up all of your bio hair, so you do not need to worry about the color match.
Toppers can make an amazing difference in your hair volume and can give you so much confidence. Once you find the right topper for you, you'll never want to be without it.
Be sure to check out our video on measuring your area of hair loss for top pieces here:
---
---
Writers Cooperation:
UniWigs are seeking for blog contributors who know and love hair. If you know alternative hair or hair related accessories, if you have great understanding of hair trends and fashion, if you are expert in hair care, if you have any experience with salons or celebrities, if you would like to share your experience to help people just like you make the right choice, now contact us at [email protected] to be a blog contributor. Let's discuss the details then.