Going gray the easy way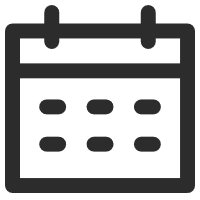 August 23, 2019
Whispers from Customers
Views: 4112
There will be a time where our hair begins to go gray in life. Many women are uneasy of their first gray hairs and try to cover them up with permanent dyes. It can become time consuming to keep on top of hiding gray roots. When the grays do begin to show, it may stop you taking photos of yourself or having fun like usual. When you turn even grayer, you may consider going white blonde or finally sporting your silver locks with gray hair toppers.
After reading this story from our client, you may completely change your mind about gray hair. Afterall, when else in life is there a time to embrace that stunning silver hair that looks natural and flattering on you?
"I started to get gray hair when I was 18 years old. After years of hiding my grey hair, I got tired of chasing that white strip on the top of my head and decided it was time to embrace my gray. But I didn't like the options my hairdressers gave me, so I took matters into my own hands. I took back control and decided that it was no longer going to consume me. I dyed my hair pure gray and it looked surprisingly much better. After researching, I found a website that sold gray hair toppers, I was so excited. When I began wearing my new gray hair topper, I noticed that I didn't have to re-dye my hair pure gray again for 2 to 3 months, because the topper would hide my roots. At the beginning I was worried that people might notice my hair change, with and without the topper. But, after testing out that theory on my hubby to see if he'd comment, I don't think he even noticed! He just said that I looked really good, and he doesn't see me dressed up with my hair very often now!
Going Gray the Easy Way! I put myself back out there, started doing sports again, stopped spending hours and hours looking for a gray hair cure, started going out and living my life with my gray hair topper!"
Fun fact: I read that humans only have hair because back in the cave man days, it acted as protection. They think that over time our ancestors didn't need as much hair because of the way things evolved, and that's why we have gray hair!
So hey, if you look at it from a different perspective…..maybe you can consider that gray hair topper:
https://www.uniwigs.com/hair-pieces/41938-59-hope-wavy-synthetic-hair-topper.html
---
---
Writers Cooperation:
UniWigs are seeking for blog contributors who know and love hair. If you know alternative hair or hair related accessories, if you have great understanding of hair trends and fashion, if you are expert in hair care, if you have any experience with salons or celebrities, if you would like to share your experience to help people just like you make the right choice, now contact us at [email protected] to be a blog contributor. Let's discuss the details then.