Focusing on wigs quality - UniWigs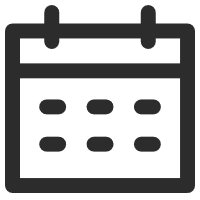 October 21, 2021
Lifestyle
Views: 1082
Whether you are now considering whether to buy a wig at UniWigs or have already had a rich shopping experience at UniWigs, you must be seeing wig-related content because you are curious about wigs or because they have become a necessity in your life.
Maybe for you, UniWigs is not the only website where you can buy wigs, but after reading this article, you will know more about UniWigs and more about wigs. Read about UniWigs wig process, so you can easily choose a real quality wig in your future wig buying trip.
Friends, when you first saw UniWigs you must have started with the UniWigs homepage. A sophisticated page layout, a comprehensive page navigation, a thoughtful online consultation dialog box, wig products with stylish models, all this will surely make you think that wig making is also full of high technology and modernity. The streamlined production machine will make the scattered wigs instantly into a fine wig product. If this were really the case, the uniqueness of UniWigs could not be reflected.
In short, there are three steps to making a wig: 1. prepare the hair. 2. design the base of the wig. 3. secure the wig at the base.
Questions you may be curious about regarding the first step.
1. Do human hair wigs come from one person's hair?
In fact, the wig has very dense hair. It would be difficult to create a wig with thick hair volume using only one person's hair. You may be concerned that there may be a slight difference in color when different people's hair is used to make the same wig. In fact, UniWigs uses natural hair that has not been permed or dyed. Such hair can ensure the maximum life of the wig. Since the hair is unpermed, the color difference between the hair itself is minimal. In the process of selecting the hair, UniWigs' handymen compare and select the hair with the least color difference. Secondly, the reason why you can choose from a wide range of colors at UniWigs is that these wigs are dyed. The different hair colors are also designed to meet the needs of different customers.
2. How the hair become smooth from different lengths and in different directions?
The truth is that hair does not come to UniWigs smoothly. Different lengths, different directions and knots are not a problem for the UniWigs handymen. UniWigs handymen have many years of experience in their work. The beginning and the end of the hair must not be messed up, the workers rely entirely on their hands to organize the hair, sorting it in length and direction.
3. How is the hair evenly aligned?
One of the few times when the wig-making process involves the use of machines. Even with the use of machines to keep the hair neatly aligned, soft hair is not as "obedient" as you might think. The process still requires UniWigs' manual workers to constantly sort out the messy wigs. But the process of fixing the hair together into a hair curtain that you see in the picture is for making hair extensions. Compared to this, the process of making UniWigs topper and human hair wigs may surprise you.
The bottom of UniWigs' wigs is customizable according to the customer's needs. Some customers who know exactly what kind of wig they need will contact UniWigs customer service directly to customize their wigs. No matter what kind of product you buy, as long as it is a "custom" product, it will definitely be a little bit more expensive. At UniWigs, you will be satisfied with the customization service - a wig that fits your head perfectly, both in terms of breathability and comfort, exactly as you want. Most importantly, UniWigs wig customization is completely handmade.
A question!
In this HD picture, can you see the size of the small hole in the hair seam part of the mono base?
The picture shows the topper products of UniWigs, which is no stranger to those who have purchased the mono base topper. You can also take out the mono base wigs around you to observe, it is not difficult to find this hole in the real environment is very difficult to see clearly with the naked eye.
Such a wig base can certainly make your wig look more realistic, but how to make the hair evenly and firmly fixed on the mono base, this is what UniWigs has been doing.
It takes an established handyman 5 days to make a high-quality topper. Although we can colloquially divide the wig-making process into three steps, the wig actually goes through 260 processing steps from its initial appearance to a wig product. It takes 80,000 consecutive hand hooks just to secure the hair at the base.
UniWigs has always believed that handmade products are much more delicate than machine-made products, especially for a product that you can directly touch with your skin. From the selection of raw materials to the production process, UniWigs is committed to improving the quality of wigs. Whether you will choose UniWigs or not, we will do our best to introduce you to everything about wigs. As the title of this article says - UniWigs is always focusing on wigs quality.
---
---
Writers Cooperation:
UniWigs are seeking for blog contributors who know and love hair. If you know alternative hair or hair related accessories, if you have great understanding of hair trends and fashion, if you are expert in hair care, if you have any experience with salons or celebrities, if you would like to share your experience to help people just like you make the right choice, now contact us at [email protected] to be a blog contributor. Let's discuss the details then.