Does extreme weight loss cause hair fall?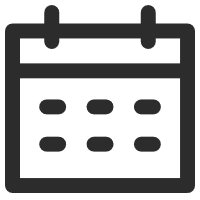 January 29, 2022
Hair Loss
Views: 698
Women can experience hair loss during different times and stages of their life. It is common hair and skin condition that surely does not provide an attractive look and can affect one's confidence and self-esteem. Usually, people who have not experienced hair loss do not take this situation seriously and think there is no place for concern. However, for those who have experienced it, the greatest fear and the effects they are dealing with is losing excessive hair. Different studies have shown that the amount of hair grown is much higher than the amount of hair fallen. But, different conditions deliver different results. For example, a tragic situation is a cause of great hair loss. Another very important factor that can contribute to hair loss is excessive weight loss in a person.
Dealing with the hair and for that matter, hair loss can be a tricky process. Every woman has experienced a phase of hair growth that can run parallel with the phase of hair fall or hair loss. The hair follicles grow strongly and this happens in a phase that is called and known as anagen. On the contrary, the phase known as telogen is the one where the hair falls. Almost 90% of the hair remains in the anagen phase, while just 10% of the hair can become part of the telogen phase. This means that a person can experience more hair growth than hair loss in their lifetime. During the growth phase, the anagen phase, the hair grows one inch every month, for about 2 years. After that, it shifts to the telogen phase when a person can experience a hair fall. Besides this, there are different conditions in a person's lifetime when one can experience and had to deal with hair loss. Stress is a common factor, as well as excessive weight loss.
Excessive weight loss as a hair loss cause
Many scientific studies and researches have concluded that the more a person experiences a loss in weight, they are more likely to experience certain sort of hair fall, for a temporary period of time. One of the major reasons for that is the improper diet plan or the lack of proper nutrition value in the daily food. The hair loss process here can continue to the point whether there is a restricted weight loss or when the person starts to take a nutritionally balanced diet. This diet should include calories, different essential nutrients.
Hair loss and weight loss are deeply connected and one affects the other, in this case, the weight loss does affect the hair loss. Here is some more detailed information that makes the hair loss result of weight loss:
When the body is experiencing weight loss, it also experiences hair loss. This is connected to more exercise or malnutrition, so the body feels starvation on energy. This type of energy is essential for the hair growth process, and that is why a person can experience hair loss.
Telogen effluvium is the condition when a person in a telogen phase, meets excessive hair fall. This can happen due to the lack of fats, protein, vitamins, iron, etc. in the diet. The hair follicles fall or stop growing. Nutrients like vitamin A, fats, protein, iron are essential for the hair, and their lack can lead to hair loss.
Undertaking a weight loss surgery is another cause of a hair fall. The hair loss in these cases can happen in the surgery and after the surgery. That is why, proper and balanced diet that is rich in iron, zinc, vitamin A, protein, etc. can help the hair come back to anagen phase.
What can you do to prevent hair loss?
The connection between hair loss and weight loss is already established, so there are some things that you need to be aware of. The low-calorie diet can help in reducing weight, but the lack of sufficient calories in the food can lead to hair loss. That is why it is recommended to maintain and upkeep a proper diet with necessary calories if you want to prevent hair loss. There is also iron therapy, protein therapy, etc. While all these processes will take time to restore the condition and the health of the hair, the outer look should not suffer. That is why UniWigs offers an abundance of choices that are precisely created and designed to help all women dealing with hair loss issues.
At UniWigs, the offer of hair accessories is quite varied. Each hair accessory is unique in the purpose it serves. The main purpose of these hair accessories is to provide cover and add more hair in the places that lack it. The hair falls in this situation is one of the reasons that might ask for a hair accessory. That is why there are quite varied options of human hair toppers that cater to different parts of the head.
Wearing the hair on the part is not a hard thing when you have Courtney hair accessories by your side. It is a left part, and comes in different colors, making it suitable for all different hair types and colors.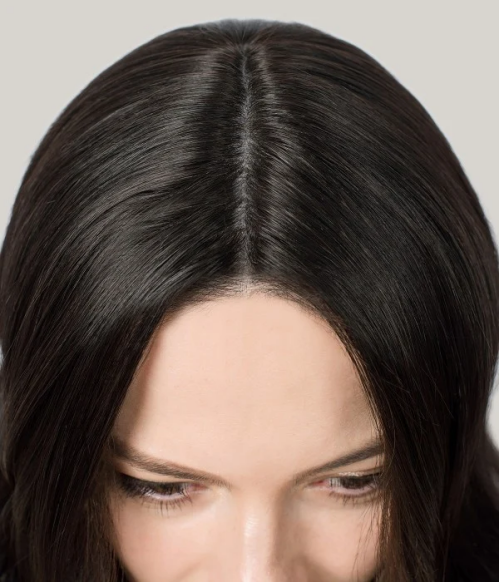 For the middle part lovers, Aura is the piece that you will need.  It comes with a perfectly well-positioned middle part, which flatters all different face shapes and skin tones. Additionally, there are 4 different hair colors to choose from. 
The variety of topper hairpieces does not stop here. UniWigs provides some unique pieces like Amber - silk top human hair topper that comes with bangs. It is a quick and convenient solution for changing the hairstyle as well as targeting the front part of the head that might have experienced hair loss.
For more human hair topper options head to UniWigs and find the option that suits you best. Whether you are targeting a special part of the head, or you want to add volume to the lost hair, the options are varied. 
---
---
Writers Cooperation:
UniWigs are seeking for blog contributors who know and love hair. If you know alternative hair or hair related accessories, if you have great understanding of hair trends and fashion, if you are expert in hair care, if you have any experience with salons or celebrities, if you would like to share your experience to help people just like you make the right choice, now contact us at [email protected] to be a blog contributor. Let's discuss the details then.