Do Human Hair Wigs get Split Ends?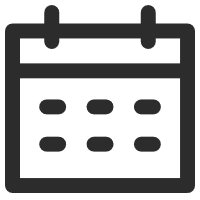 January 29, 2022
Human Hair Wigs 101
Views: 2425
Do you have a drawer full of wigs that you only wear once or twice? If so, you're not alone. Many women own human hair wigs but don't wear them as often as they'd like because they're worried about split ends. Split ends are a pesky byproduct of having long hair. But what about human hair wigs? Do they get split ends, too? And if so, is there anything we can do to prevent them? In this post, we will take a closer look at split ends in human hair wigs and find out how to keep them looking their best.
What are Split Ends?
Split ends are caused when the protective outer layer of hair, called the cuticle, is damaged. This can happen when hair is pulled or strained, or exposed to heat and chemicals like those used in coloring and styling. When the cuticle is damaged, the inner layers of hair are exposed, and they can become dry, brittle, and prone to splitting.
Split ends can make your hair look dull and lifeless, and if ignored, they can lead to more severe damage.
Do Human Hair Wigs Get Split Ends?
Yes! Human hair wigs are prone to split ends. Environmental exposure, UV rays, heating tools, frequent styling, everything takes a toll on human hair wigs, creating damage and split ends. Without proper care, your wig hair may start looking unkempt and frizzy.
What Can We Do to Prevent Split Ends?
Luckily, you can do a few things to help prevent split ends and keep your locks looking healthy. Follow these steps to keep your human hair wig last longer;
✔Wash with cold water - always use cold water to wash human hair wigs. Warm water can rob the wig of its natural moisture, making the strands look dry and brittle. Dry hair strands are more prone to breakage and split ends.
✔Use mild shampoos - do not use regular shampoos to wash human hair wigs; instead, use shampoos and conditioners specifically formulated for wigs. Shampoos for wigs are mild and have fewer chemicals.
✔Apply heat protectant spray - before using heating tools, never skip heat protectant spray; otherwise, the hair strands will get split ends. You can also use heat protectant spray before going out in the sun to ditch the UV rays.
✔Do not over-wash your wig - over washing leads to moisture imbalance. Human wigs cannot absorb moisture from the scalp, unlike natural human hair, thus wash your wig only after twelve to fifteen uses.
✔Let your wig air dry - blow-dry is the enemy of your human hair wig. Always let your wig air dry after washing.
✔Use a wide-tooth comb - use a wide-tooth comb or paddle brush on hair. This should help avoid split ends in human hair wigs by providing more volume at the roots, decreasing breakage caused by tangles. The key is keeping them clean, so they do not get too tangled.
Best Human Hair Wigs for Women
High-quality human hair wigs do not get split ends quickly. The wigs made with 100% natural human hair are not as vulnerable as those made with low-quality fiber. Invest in high-quality human hair wigs. Here are a few wigs to choose from;
Mae | Lace Top Remy Human Hair Wig| Lace Front
Featuring bleached knots, pre-cut crisp bob, and lace front, this wig is perfect for women with class. The wig oozes extreme sophistication, making it a go-to hairpiece that wants to look decent yet stylish for day to night glam. The lace cap is hand-tied to perfection to allow you freestyle parting all over. The adjustable cap further allows a secure fit for a confident and put-together look.
Gymnastika| Straight Honey Blonde Highlight 4-27 Human Hair 13"x4" Lace Wigs
The wig is utterly glam, featuring beautiful bronzy brown highlights and long silhouette straight hair. For women who love to host festive dinners and attend glamorous parties, this wig can make you look stunning and head-turner within seconds. The hair texture is soft and silky, just like natural hair.
Miranda Mono Top Human Hair Wig | Ready-To-Wear
If you do not like to trim and adjust the lace front before wearing a wig, invest in this ready-to-wear wig that comes with beautifully textured hair in honey glaze color. The wig features natural volume with 130% density and soft curls. Overall it provides a sculpted and polished look.
Dolce | Brown Balayage Remy Human Hair Lace Top Wig
Brunette and balayage- isn't it a deadly combo? Indeed it is. Dolce is one of the most stunning and glamorous human hair wigs for women who like celebrity-inspired glam 24/7. It is one of the best wigs for women.
Alexandra | Middle Part Human Hair Lace Wig

Featuring the softest machine wefts, hand-tied lace front, and narrow hairline, the wig provides a luxurious piece to women. There is a T-shape lace part in the middle to allow you to create freestyle central or side partings. Dynamic hairstyles can be created with this wig.
Final Word
A new human hair wig does get split ends. If you want to keep your style looking fresh and clean, it's essential to take care of the wig with regular washing and conditioning. Make sure to keep your human hair wig well-groomed. If you are not, you may end up with split ends that will diminish the life of your wig.
If you're unsure which wig is right for you, we have an extensive collection of tutorials on our website where real customers show off their new looks. Check out some of these videos to see how easy it is to transform yourself into someone else with just a straightforward purchase from UniWigs.com.
---
---
Writers Cooperation:
UniWigs are seeking for blog contributors who know and love hair. If you know alternative hair or hair related accessories, if you have great understanding of hair trends and fashion, if you are expert in hair care, if you have any experience with salons or celebrities, if you would like to share your experience to help people just like you make the right choice, now contact us at [email protected] to be a blog contributor. Let's discuss the details then.