Demystifying Human Hair Toppers: Everything You Need to Know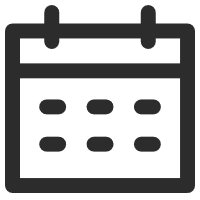 August 19, 2023
Hair Topper 101
Views: 298
In the realm of beauty and hair care, the emergence of human hair toppers has sparked a revolution, offering an innovative solution to individuals striving to elevate their appearance and bolster their self-assurance. These remarkably versatile hairpieces have swiftly risen in popularity, celebrated for their remarkable capacity to harmoniously integrate with one's existing hair, thus fashioning an authentic and uncomplicated aesthetic. Whether grappling with the challenges of hair thinning, confronting hair loss head-on, or simply yearning to infuse one's tresses with amplified volume and style, the human hair topper emerges as an all-encompassing panacea for achieving a profound and sweeping hair transformation.
Understanding Human Hair Topper
Human hair toppers, also known as wig toppers or hairpieces, are expertly crafted hair extensions designed to cover and enhance the crown and top area of the head. These hairpieces are created using top-grade human hair, carefully selected and treated to seamlessly blend with your own hair's color, texture, and thickness. Human hair toppers are strategically placed to offer coverage, boost volume, and achieve an authentic look, effectively camouflaging any noticeable differences from your natural hair.
The primary objective of a human hair topper is to deliver a natural appearance while addressing concerns related to hair loss or thinning. By skillfully integrating with your existing hair, these toppers provide a discreet solution that boosts your confidence. Through meticulous sourcing and processing, the toppers ensure a virtually undetectable match, leaving observers unable to distinguish between the hairpiece and your own locks. Overall, human hair toppers offer a reliable method to attain the desired coverage and volume, resulting in a seamless and genuine transformation.
The Versatility of Human Hair Topper
The remarkable attribute of human hair toppers lies in their remarkable versatility. These toppers prove invaluable for those contending with hair thinning due to hereditary factors, aging, or medical issues, as they adeptly mask these problems and restore self-assurance. They are equally advantageous for individuals undergoing partial hair loss or having regions with scant hair growth, as they provide precise coverage exactly where needed. Beyond functional benefits, human hair toppers also serve those seeking a temporary alteration to their hairstyle, avoiding permanent cuts or color changes. This property opens up limitless avenues for styling experimentation. Whether grappling with thinning locks or desiring a novel look, the adaptability of human hair toppers is truly noteworthy.
Choosing the Right Human Hair Topper
Choosing a human hair topper requires careful thought regarding elements like hair color, length, texture, and base size. A key aspect is the seamless integration of the topper's base with your current hairline, along with ensuring a comfortable fit. This consideration holds true for individuals with gray hair as well, making the search for the perfect gray-hair topper equally significant. The market provides a diverse range of gray shades and nuances, assuring the availability of an ideal match that harmonizes with your original hair. Manufacturers understand the importance of catering to the spectrum of gray hair, allowing you to find a complementary option that suits you perfectly.

Different Base Types and Attachment Methods of Human Hair Topper
Hair toppers designed for human hair come in a diverse range of base types and attachment techniques to cater to individual requirements and desires. Notably, monofilament bases provide an exceptionally lifelike resemblance to the scalp, effectively rendering the topper practically invisible to the eye. Alternatively, lace front toppers facilitate a natural hairline appearance, affording the freedom to style the hair away from the face. In certain instances, toppers boast a hybrid design, incorporating both monofilament and lace elements, thereby offering a fusion of their respective benefits. For securing these toppers, attachment methods encompass an array of options such as clips, tapes, or adhesive strips, all contributing to a secure and snug fit that ensures both confidence and comfort. Through these varied choices in base types and attachment methods, individuals can confidently find a human hair topper that aligns with their unique preferences and specific needs.
Application and Maintenance with Human Hair Topper
Applying a human hair topper is a simple task that can be accomplished either independently at home or with the aid of a skilled hairstylist. These toppers typically feature clips or other secure fasteners that firmly hold the piece in position. Ensuring the enduring quality of your human hair topper relies significantly on proper maintenance practices. Consistent cleaning, conditioning, and styling efforts are essential to maintain the authentic appearance and texture of the hair addition. Adhering to the care guidelines supplied by the manufacturer is of utmost importance to uphold the optimal condition of your gray hair topper. Whether self-applied or professionally managed, a human hair topper can seamlessly blend into your existing hair, enhancing your overall look with its natural appeal and contributing to your confidence.
Styling Tips and Techniques for Human Hair Topper
Customizing the appearance of your human hair topper is a creative venture that enables you to showcase your distinct personality and style preferences. Whether your aim is to attain an elegant and polished appearance or to embrace cascading curls full of body, the options for styling are incredibly diverse. Utilizing heat styling implements, you have the ability to create sleek, straight locks or add captivating curls to your topper. Additionally, you have the opportunity to explore various hair ornaments and embellishments that can elevate and complement your overall aesthetic. This process enables limitless exploration and personal creativity, enabling you to craft a unique appearance that truly reflects your individuality.
Boosting Confidence and Enhancing Self-Esteem with Human Hair Topper
Aside from their visual advantages, human hair toppers might profoundly influence an individual's self-confidence and sense of value. Dealing with hair loss or thinning hair can impose an emotional burden, affecting how we see ourselves and how we interact with others socially. Opting for a human hair topper can restore a feeling of regularity and embolden individuals to express their distinct style without apprehension about revealing hair-related issues. The authentic look and texture of a topper can substantially alter one's self-image and external impressions.
Beyond their visual benefits, human hair toppers can have a profound impact on an individual's confidence and self-esteem. Navigating hair loss or thinning hair can exact an emotional toll, influencing how we perceive ourselves and engage with the world. By selecting a human hair topper, people can reclaim a sense of normalcy and feel empowered to display their unique style without concerns about their hair. The natural appearance and feel of a topper can make a noteworthy difference in self-perception and how others judge us.
Human hair toppers provide a transformative solution for individuals who are grappling with hair thinning, or hair loss, or those who simply want to enhance their appearance. These hairpieces offer remarkable flexibility, an authentic appearance, and customizable choices like gray hair toppers, making them a revolutionary tool in the realm of beauty and self-care. By comprehending the advantages, application methods, upkeep, and styling techniques of human hair toppers, you can confidently set out on a journey to enhance your hair and elevate your self-assurance like never before. Whether you aim to amplify volume, conceal thinning hair, or experiment with fresh styles, a human hair topper stands as a dependable companion, enabling you to achieve your desired look.
---
---
Writers Cooperation:
UniWigs are seeking for blog contributors who know and love hair. If you know alternative hair or hair related accessories, if you have great understanding of hair trends and fashion, if you are expert in hair care, if you have any experience with salons or celebrities, if you would like to share your experience to help people just like you make the right choice, now contact us at [email protected] to be a blog contributor. Let's discuss the details then.