Customization is key for a Perfect Hair Topper or Wig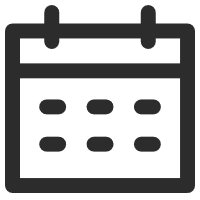 September 20, 2020
Hair Topper 101
Views: 2163
For people who are about to begin wearing a wig or hair topper for the very first time, we always recommend customizing the hair before wearing it every day. Once you know you are going to keep your wig or topper, simply changing the parting line of the hair and making the parting line look more natural can work wonders on how realistic it looks. By customizing your piece, it will change your life once you make it "yours" and make the hair work for you! To customize your topper or wig to suit you, simply follow these steps!
STEP 1 Styling
When you take your topper or wig out of the package, the hair might be out of its original shape; for example, the curls might be loose, or the hair might have gotten slightly tangled during transit. The first thing you want to do is revive it! Give your hair a good brush and then re-style it. We highly recommend spraying some heat protectant before you apply any heat to the hair.
STEP 2 Adjustments
To make your hair topper or wig look very natural, you can change the part of the hair and pluck some hair along the parting line. Then, apply a small amount of skin-toned concealer or foundation directly onto the part so it resembles a scalp.
Here are some helpful tutorial videos to watch!
How to change the part:


How to make a natural part:
STEP 3 Cutting and Coloring
Quality alternative hair is expensive. It is worth the time and money to invest in it so that you absolutely love it. Sometimes it takes some extra money going to a stylist to get your piece's hair cut or colored (only a human hair wig or topper can be colored).
If you are taking your UniWigs human hair piece to your trusted hairstylist for a cut or color, here are some tips to share with them.
• Cut the length while it's being worn on your head
• For bangs, ensure your bio hair is all pinned back before cutting
• Human hairpieces can be colored darker, but it is recommended to never lighten or bleach the hair.
• Always perform a patch test on one piece of hair first, to ensure that you are happy with the results before you get your whole hair topper or wig colored.
---
---
Writers Cooperation:
UniWigs are seeking for blog contributors who know and love hair. If you know alternative hair or hair related accessories, if you have great understanding of hair trends and fashion, if you are expert in hair care, if you have any experience with salons or celebrities, if you would like to share your experience to help people just like you make the right choice, now contact us at [email protected] to be a blog contributor. Let's discuss the details then.