Curly Wavy Hairstyles for Fall and Winter 2020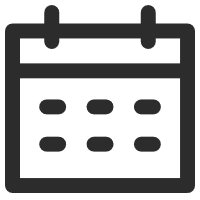 November 06, 2020
Fashion & Beauty
Views: 1852
Before we start, we would like to tell a fun story called "Nest and Hair":
My sister, a primary school teacher, was informed by one of her pupils that a bird had built its nest in the tree outside of their classroom.
"What kind of bird?" My sister asked.
"I didn't see the bird, ma'am, only the nest," replied the child.
"Then, can you give us a description of the nest?" My sister encouraged her.
"Well, Ma'am, it just resembles your hair."
If you have curly hair that is prone to frizz, you may have encountered an awkward situation like this at some point in your lifetime. Curly and wavy hair is unique and beautiful. If you have kept the same hairstyle all year round, now a new season has begun, it might be time to switch it up to a few new hairstyles.
Most new trends of long wavy hairstyles and haircuts are worn by famous stars around the world. We suggest you check this article out if you like to wear long locks. There are so many hair styling options for long hair, as well as the beauty of wearing long waves.
You may have been told that to create long waves you should use a large curling iron to curl your hair. Below is the UniWigs large base Melanie hair topper, which is large enough to cover all your hair. If you curl your human hair topper, you can simply clip it in to wear your hair long and wavy, without having to curl your hair all the time.
To achieve these gorgeous long waves, a topper is an ideal choice. This look is great for long hair, and if you don't know how to create this style then check out this Upgrade Plus Wavy style here. You can freely re-style and re-create a new look with the curly wavy hair anytime.
If you have a thinning hairline, opting for curly hair will give you much more hair volume. For best results, choose a hair topper with a similar curl pattern to your own (if you have curly hair). The curl pattern is identified by the shape that the strands of your hair make, so choose a similar hair texture.
Natural-looking curly hairstyles always look great on shoulder-length hair. Furthermore, if you choose a hair topper in the shade natural black, you can bleach or dye it as you wish, as this shade has not been chemically processed.
Most people with textured hair have more than one type of curl pattern, so you may have a combination of slightly different waves. Big loose waves are the easiest to blend with a hair topper.
Below is the UniWigs Vickie hair topper with loose waves, which will make your hair look fluffier and fuller. Vickie's waves start from the mid-length.
The hair texture below has a curlier hair texture. This hair is thick but also more susceptible to frizzing. The curlier the hair, the more time should be spent to care for it.
Curly long hair is always an on-trend hairstyle because it is more striking and eye-catching than more common straight or wavy hairstyles. However, to have beautiful curly hair that is long hair is not easy. These hair toppers require quite sophisticated techniques to create. What's more, is that only dark colors are available in this type of deep curly textured hair. Blonde hair is rarely available in this deep curl texture as it is hard to produce and maintain.
Now at UniWigs, the Scarlett hair topper is a shoulder-length curly hairstyle. The curls start from the roots to mimic natural and tight kinky curly human hair. These kinds of hair curls can become tangled and frizzy when outside in windy weather or rain. Many women like the Scarlett hair topper as it is comfortable and inspires positive feelings for them. However, this hair type does encounter a few issues, such as breakage or damage from incorrect combing or not receiving enough moisture. To care for tight and kinky curly hair toppers properly, it is advised to keep the hair very moisturized by applying leave-in conditioners and oils, as well as combing the hair carefully.
Natural-looking curly hair is unique and desired by many. To care for hair toppers with this hair texture properly, don't forget to frequently take care of it with suitable hair care treatments.
So, we know that curls are more prone to frizz, so let's see how you can style your curls using a hair diffuser to remove frizz instantly.
Here are a few tips:
1. Using a diffuser on your hair, start side to side then flip your hair upside down for volume.
2. Warm to cool setting - toggle between heats with your thumb on the cool button.
3. Use the diffuser to do your scrunch and press curl method. Lift from the bottom of the curl in an upward motion, and then press in toward the scalp while pulsing slightly in and out.
4. Let the diffuser do the work and leave your hands out of it until the curls are mostly dry - otherwise you get frizz.
5. Take breaks if you want to airdry your hair for a bit and then come back to finish.
6. If you get a cast allow the curls to settle for 10 min or more before you SOTC. This will help prolong your next wash day.
Curly hair requires more maintenance, using heat protection and processing techniques to achieve glossy wavy curly hair. Hair topper can solve many curly hair styling problems. A curly and pre-styled hair topper can be clipped onto your hair to give you the look of gorgeous curls in an instant. A hair topper can also help to protect your hair from styling and heat, as there is less need to style your own hair when wearing a hair topper.
Wondering what curly or wavy hair toppers we have in stock? You're in luck because we have many existing curly hair products. You'll adore what your curls do for you when choosing our different UniWigs hair toppers!
---
---
Writers Cooperation:
UniWigs are seeking for blog contributors who know and love hair. If you know alternative hair or hair related accessories, if you have great understanding of hair trends and fashion, if you are expert in hair care, if you have any experience with salons or celebrities, if you would like to share your experience to help people just like you make the right choice, now contact us at [email protected] to be a blog contributor. Let's discuss the details then.