Colors of UniWigs human hair you can choose from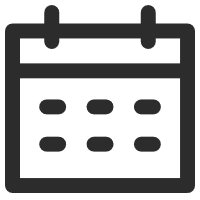 March 14, 2019
Human Hair Wigs 101
Views: 5984
There are so many colors on UniWigs Website, but sometimes it's little bit hard for us to decide if the color is match our own hair. It's important to understand the color construction and description.
We separate them into black, brown and blonde hair collection.
Black human hair Collection:
#1 -Jet Black, it's the darkest black, you can imagine it's the pitch black.
#1B- Off Black, It's darker black, a slight shade lighter than Jet Black.
Natural Black - It's natural growth black that can be bleached and dyed. It's lighter than Off Black, but darker than darkest brown. Because different people , the natural black would be little different, so there's a range for natural black color.

Brown human hair Collection:
G2 - Dark Coffee Brown , it's dark coffee bean shade.
G4 - Medium Brown, rich chocolate brown.
G246 - Milk Chocolate, it's medium brown highlight with light brown.
6-8 - Pecan , Chestnut Brown blended with a little Lightest Brown.
10H24C - English Toffee, It's brown color that has Light Chestnut Brown highlighted with dark dirty Blonde.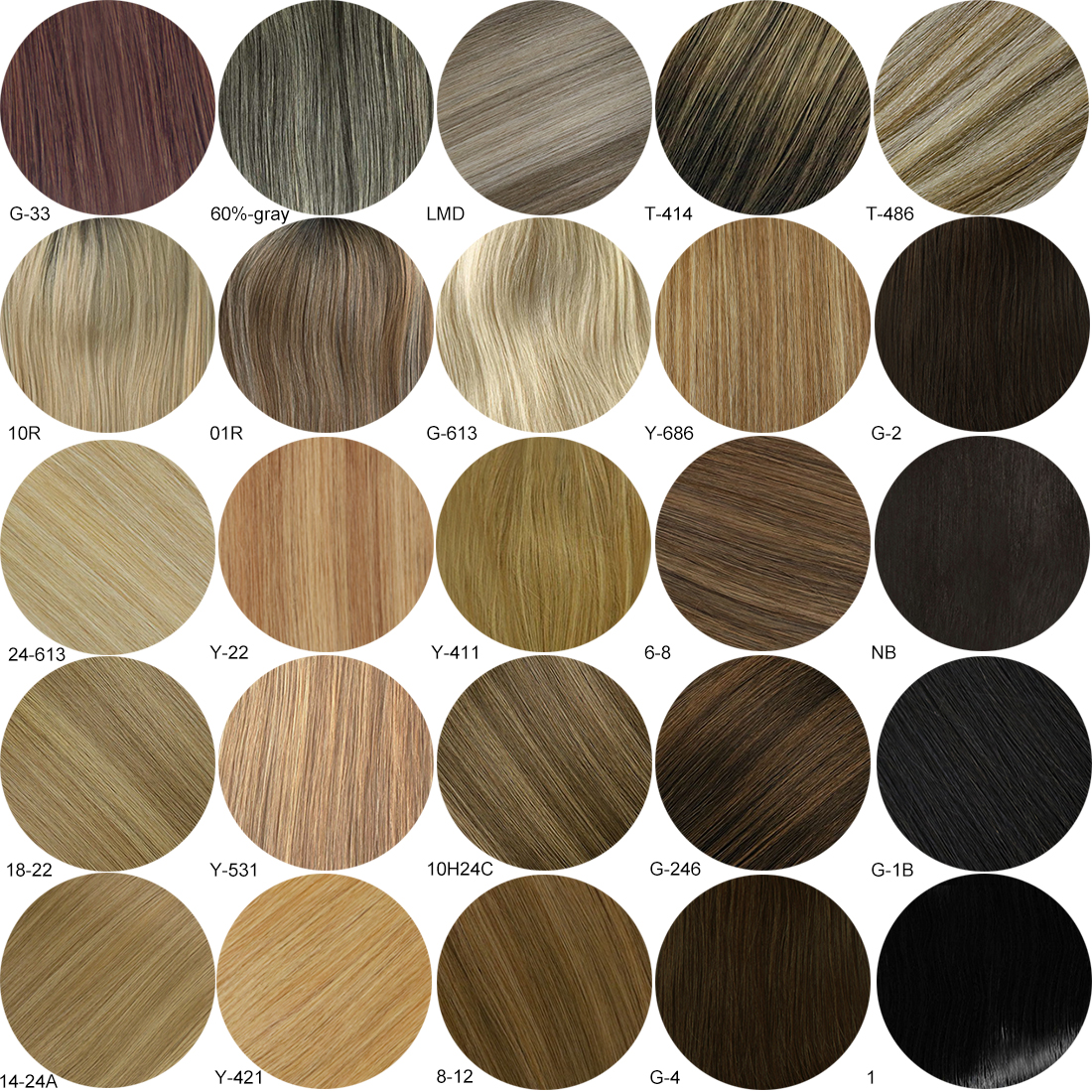 Blonde human hair Collection:
8-12 - Toffee , it's a dark blonde color that contains Lightest Brown blended with a little Dark Blonde.
Y-411 - Honey Blonde, a very light gold blonde.
Y- 421 - Milky Blonde, a very light honey blonde.
Y-531 - Peach Powder, Strawberry Blonde with Ash Blonde highlights.
Y-22 - Powdered Peach, Strawberry Blonde with Ash Blonde highlights. It's almost the same color as the Y-531, just the color percentage is little bit different.
Y-686 - Caramel, Light Brown highlighted with Platinum Blonde. The color seems like Caramel Swirl because the blonde really stands out.
01R - Almond Frost, Golden Blonde highlighted with Ash Blonde and with Dark Roots.
14-24A - Cream Soda , Dark Blonde and highlighted with Light Blonde.
18-22 - Lux Blonde Blend, Dark Ash Blonde blended with Baby Blonde.
24-613 - Summer Shandy, Light Blonde blended with Platinumum Blonde.
10R - Creamy Ice, Gold Blond blend with light blonde and Dark Roots.
G-613 - Platinum Blonde,
T-486 - Sunshine Ombre, light brown highlighted with Platinum Blonde.
T-414 - Rooted Mocha, Medium Brown and Light Brown Blend with Blonde highlights and Medium Brown Roots.
LMD - Limestone, Sillver grey blend with dark grey.
Other colors:
60% gray - 60% White hair blended with Natural Black.
33JR - Deep Auburn, Deep Auburn with rooted
Watch our video to see those colors:
Read More:
HAIR TOPPER 101 - HOW TO SELECT THE HAIR COLOR
HOW TO CHOOSE THE RIGHT WIG COLOR?
NEW TO WIGS? ---WIG BUYERS' GUIDE

---
---
Writers Cooperation:
UniWigs are seeking for blog contributors who know and love hair. If you know alternative hair or hair related accessories, if you have great understanding of hair trends and fashion, if you are expert in hair care, if you have any experience with salons or celebrities, if you would like to share your experience to help people just like you make the right choice, now contact us at [email protected] to be a blog contributor. Let's discuss the details then.