Color matching for Hair Toppers: Does my topper need to match my hair color?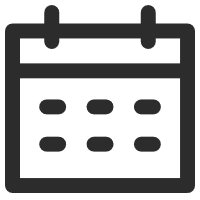 February 16, 2020
Hair Topper 101
Views: 4971
"Does my topper need to match my hair color?"
We answer this question almost every day. Today, let's talk about the color matching for hair toppers.
The short answer of this question is "it depends".
If you're in the beginning or progressive stages of hair loss, you do not need to pay extra money to buy a large-base topper. Choose a proper base size that is right for you to blend it with your own hair. Then, your topper needs to match your own hair color in order to achieve a natural look.
However, your topper does not always need to match your hair exactly. There are a couple of conditions this might be:
1.  As long as your root color matches the topper root color, you can wear a topper that has a different color. This is more important than actual color matching. For example, if you have darker hair and want to wear a blonde topper, just try to match the root color. It will work well because when people color/highlight their bio hair, the hair underneath is always darker.
2.  If you go for a larger base size, for example, 8.5" x 9" base toppers will be covering the majority of your bio hair. This way you can go for a topper with a similar hair color to yours and the large topper will cover most of your hair so it doesn't need to match precisely.
3.  Length and texture is also important. One of our customers got her first wavy topper that was a few inches longer than her hair and a different color, and the blunt lighter ends of her hair were really noticeable. She ended up straightening the topper to match her hair texture and trimmed her topper to the same length as her bio hair. The final result was great.
Hope this blog helped to answer your questions. Please share your opinions with us! Can you wear a topper that is different to your bio hair? We would love to hear your thoughts and experience.
If you have any more questions about color matching, please contact us at [email protected] where we will be more than happy to help you.
---
---
Writers Cooperation:
UniWigs are seeking for blog contributors who know and love hair. If you know alternative hair or hair related accessories, if you have great understanding of hair trends and fashion, if you are expert in hair care, if you have any experience with salons or celebrities, if you would like to share your experience to help people just like you make the right choice, now contact us at [email protected] to be a blog contributor. Let's discuss the details then.