Celebrate 9th Anniversary with Hair Systems Big Sale! Up to 50% off!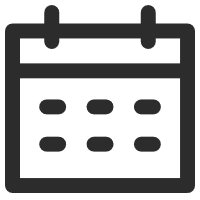 August 11, 2021
Toupee 101
Views: 836
Hair systems are a very popular subject lately, there's a good reason for that. They are lightweight, easy to use and they are excellent for adding volume to the top of your head by simply clipping into your hair. Hair systems come in different styles and sizes, lengths, and thicknesses. They can be made from synthetic heat defiant fiber or real human hair.
Hair systems are a great solution for men with hair thinning or hair loss on the crown and top of their head, but not only that, hair systems are great for men that have fine or flat hair, because it gives you much more hair volume and coverage on top. After wearing hair systems nobody laughs at you, they would just be curious why the man has such a handsome hairstyle and so plenty of hair. In a word, hair systems can make you more confident.
UniWigs aim to provide Unique Hair Just For You. That is to say, we will offer customized hair systems for different customers. Contact our Customer Service if you have any questions. We pride ourselves on our great customer service and we are dedicated to helping you to find the right wig and the perfect hairpiece to meet your requirements. Meanwhile, UniWigs is an online wig store that offers hair toupees, human hair & synthetic wigs, hair extensions, and pieces for men and women who want to look their best and feel confident. Whether it is for fashion, for fun or to compensate for hair loss or thinning hair, you can always find the perfect products here!
To solve men's hair loss solutions, UniWigs decide to add a Men's Hair Replacement System to our sales list. Based on the research we have done before, we will push out Lace and Skin men toupees in the next few months. With the needs of customers and the development of technology, we will put out various toupees like the Mono base, the most natural Silk, and the combination of Poly and Mono. At present, we mainly have #1b#2#3#4#5#6#7, later we will perfect the color selection like grey colors 10%, 20%. and so on.
From August 8 to August 17 is the UniWIgs 9th Anniversary. To celebrate the festival, we will give you a discount of 50%. Besides, we will GIFTS FOR TOP 100 ORDERS EVERY DAY!
In the following, we will introduce these net bottoms and details in detail.
Lace is divided into Swiss Lace and French Lace. Swiss Lace has slightly larger holes than French Lace. Meanwhile, Swiss Lace is thinner than French Lace. About Swiss Lace, we have Helios from UniWigs for you, Made of all Swiss Lace and all knots bleached well, bringing the most stable, comfortable, and breathable experience in summer. The thin and slight material can make you feel nothing on your scalp. It is arguably the most breathable hair system in summer.
On the other hand, You can't talk about the Ares hair system from UniWigs without talking about French Lace. Ares hair systems can bring you the best experience of breathability, the Skin around can make the whole hair system more stable, therefore it is not easy to break when you wash the hair system. By the way, it is very easy to cut into your favorite style.
On UniWigs 9th Anniversary, All Lace products are on up to 35% discount. Let's purchase it!
Thin Skin is similar to a contact lens and is known as a solid-surface polyurethane hair system base material. Being non-porous means that air, water, or sweat doesn't pass through the base however it is light and comfortable and looks very natural as these base systems mold onto your scalp. Thin skin replacement systems have excellent front hairline appearances and often have looped ventilation at the front – see more information under popular types of ventilation. The life span of the system is estimated at around 4 weeks with good care.
Eros from UniWigs is made of micro-thin skin, which is the most natural material in the summer. Besides, it's woven with unique craftsmanship-V-loop. In this way, the hair would be more stable on your head. More important thing is that Eros from Uniwigs can be cut, which allows you to choose any styles you like.
Mirage is another thin skin hair system from UniWigs. The difference is it is thicker than Eros, Because of that, it can support more hair on the cover, Besides, it can stay longer. The same weaving process can also bring you the same natural experience as Eros.
Skin products are on up to 50% discount. This campaign for the 9th Anniversary is bigger than Christmas and Black Friday. Up to 50% off, Enjoy the Hair Systems Big Anniversary Banquet! Don't miss it! For more details please connect with sar[email protected], we will offer you the most considerable service!
Further Reading:
---
---
Writers Cooperation:
UniWigs are seeking for blog contributors who know and love hair. If you know alternative hair or hair related accessories, if you have great understanding of hair trends and fashion, if you are expert in hair care, if you have any experience with salons or celebrities, if you would like to share your experience to help people just like you make the right choice, now contact us at [email protected] to be a blog contributor. Let's discuss the details then.