CAN WOMEN WITH HAIR LOSS WEAR A SYNTHETIC WIG?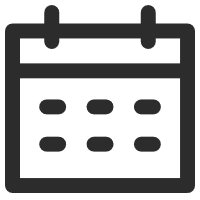 September 17, 2020
Hair Loss
Views: 2137
Strands of hair will fall from our heads from time to time as we comb through our hair or style it, but that's normal. But in some occurrences, a large amount of hair is lost overtime where it can become noticeable. When the hair is lost excessively, it is known as hair loss or alopecia. Hair loss can be permanent or temporary. It can be a result of medical conditions, hormonal changes or it can even be hereditary. Often, hair thinning will naturally occur as we get older.
Whatever the reason for hair loss, those experiencing hair loss may choose to cover their hair with a hair topper or a wig to feel comfortable. The truth is that we don't just stop living because of hair loss. We still want to have fun and go out to parties, to work, and to socialize with our friends. UniWigs is here to support you and help you get your confidence back.
One of the most popular ways to conceal hair loss is to wear wigs. There are two types of wigs worn by women experiencing hair loss, including synthetic wigs and human hair wigs. There is no stipulated wig type that must be worn by people experiencing hair loss. UniWigs sells a huge variety of synthetic and human hair wigs to suit your every need. Here we will outline some of the key features of these hair types.
The Synthetic Wig
Synthetic wigs are made from man-made fibers that look and feel like human hair. Synthetic wigs are known for their ability to hold their style, shape, shine, and color at all times. Synthetic wigs have something called 'style memory' which is created by a process called baking. So, even after many washes, synthetic wigs will still maintain their style. You only need to comb the hair slightly after washing it for the original style (curly, wavy, straight, etc.) to be restored.
Outdoor temperatures and humidity will not affect the style or color of a synthetic wig either. Aside from this, a synthetic wig is also light and breathable due to its wefts. Synthetic wigs often have a lace front at the front of the wig which is also breathable for the hairline. It is often cheaper to buy a synthetic wig rather than a human hair wig. In summary, a synthetic wig can absolutely be worn for women with partial or total hair loss.
Human Hair Wigs
Human hair wigs are made from real human hair. Women around some parts of the globe grow their hair specifically with the intention of selling it. These women are known as donors. Since human hair wigs are made from natural human hair, these wigs have the same features as biological hair. For these reasons, human hair wigs are known to be more expensive. A common opinion is that you must get a human hair wig that looks exactly like your own hair and that it is pertinent you wear a human hair wig that has exactly the same texture and style as yours. This is not true, as the wig covers all your hair, you can choose any wig style you would like.
Human hair wigs need to be styled often as they do not maintain their style after washing as synthetic wigs do. Human hair wigs are maintained the same way you maintain your own hair except with less hair washing. An advantage of human hair wigs is that they last much longer, and they have a wider range of cap constructions to choose from. Specifically, monofilament human hair wigs and human hair wigs made with a soft viscose base are designed to be comfortable and suitable for women with total hair loss. For this reason, human hair wigs are popular with people experiencing baldness. However, synthetic wigs can also be worn by women with total hair loss, and there are a few advantages of wearing synthetic wigs too.
If you are experiencing hair loss, you are not exempted from wearing synthetic wigs. You can still rock your wigs and look beautiful while at it. Here are the following benefits of wearing a synthetic wig.
Budget-Friendly
The synthetic wig is budget-friendly. You do not need to break the bank to buy a synthetic wig. With a synthetic wig, you can buy more than one wig, for when you want to change up your look. After all, it's easy to get bored of looking the same way attending all the events that you need to attend! The budget-friendly nature of the synthetic wig makes it easier for you to buy as many synthetic wigs as you need affordably.
Lightweight
A person experiencing hair loss may choose to wear wigs all the time. As such, there needs to be a level of comfort as the head will be covered most of the time. Synthetic hair is much lighter than human hair and does not retain any form of water or heat, making it extremely lightweight. This makes you cool and comfortable while wearing them. So, synthetic wigs are often preferred by many during the hotter summer months, due to their lightweight nature. Synthetic wigs are also easier to manage in humid weather due to their style memory.
Less Maintenance
Compared to human hair wigs, synthetic wigs do not require special maintenance. Wearing a human hair wig requires a higher level of maintenance and special care to maintain its locks. Synthetic hair, on the other hand, retains its styles and color no matter the weather.
Wig wearers may choose to wear their synthetic wig often, and they shouldn't have to worry about their wig losing its color from washing it or being exposed to sunlight. Fortunately, synthetic wigs bounce back to their default color, style, and even shine after washing. Special care products are not even essential to keep it in shape.
You Can Run Your Experiments
With a synthetic wig, you can experiment with it. You do not need to wonder if you will look cool with a pixie cut. You can purchase an affordable synthetic wig to answer your question. You do not have to settle for boring hair, you can switch up your look by trying different styles and colors with your synthetic wig.
So, now you know that you can always wear your synthetic hair with your hair loss and look and feel amazing. You may want to try both a human hair wig and a synthetic wig. This would allow you to experiment and learn what really works for you. You can never know for sure until you try, a synthetic wig may be the best option for you.
Get your confidence back and join in on the fun with plenty of wigs that you can wear to change up your look every day. Go shop for your new wig and have no doubts about wearing it!
Find More Unique Design Synthetic Hair Here: 
---
---
Writers Cooperation:
UniWigs are seeking for blog contributors who know and love hair. If you know alternative hair or hair related accessories, if you have great understanding of hair trends and fashion, if you are expert in hair care, if you have any experience with salons or celebrities, if you would like to share your experience to help people just like you make the right choice, now contact us at [email protected] to be a blog contributor. Let's discuss the details then.