Can receding hairline grow back naturally?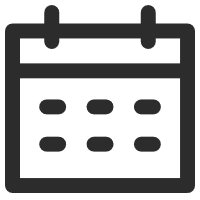 February 20, 2023
Hair Topper 101
Views: 683
There are so many people who've been curious about this question. So today, we're going to provide more information regarding this topic. Hope you find something helpful.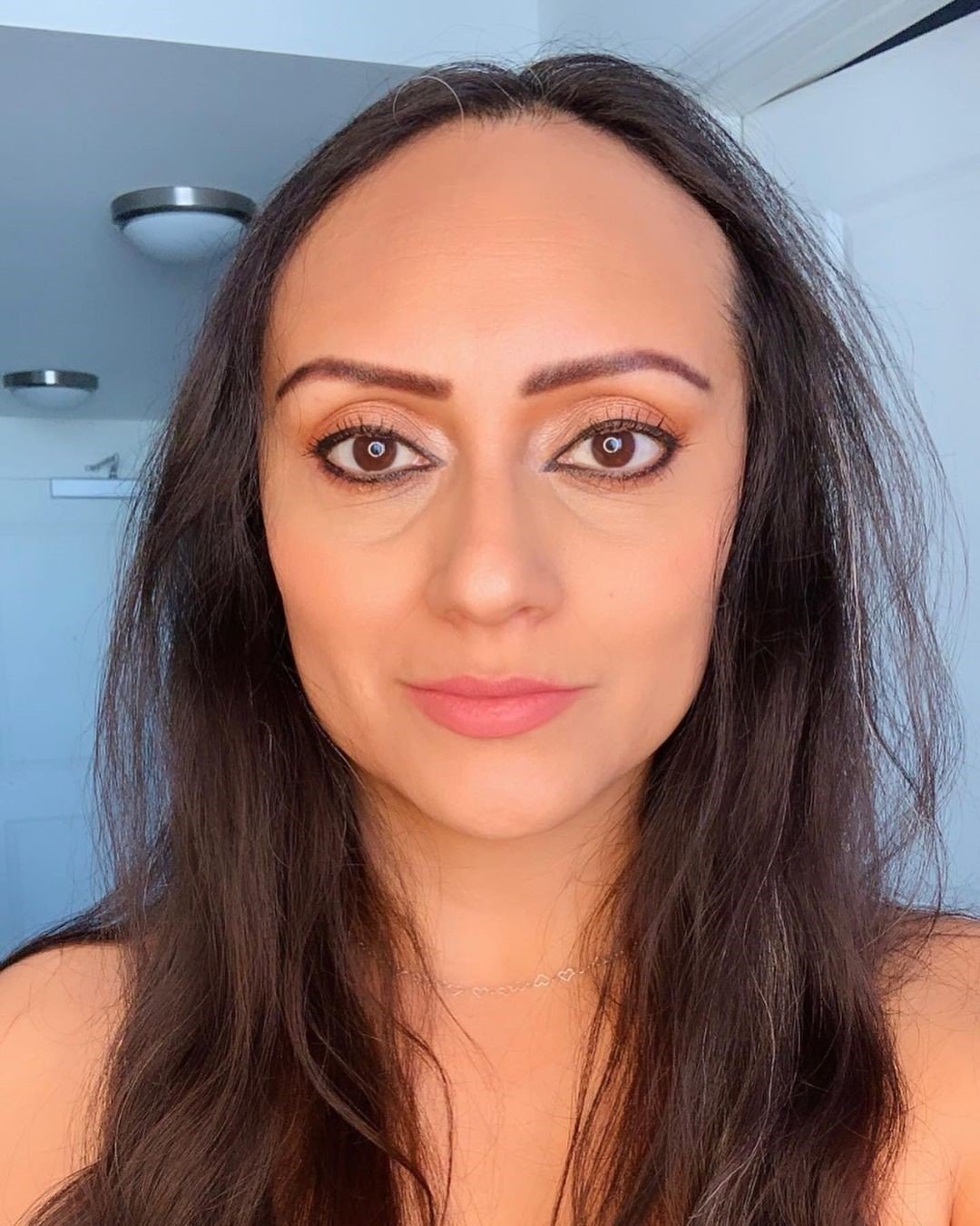 Mature Hairline VS Receding Hairline
So for these two very similar situations, how do you distinguish between a young man whose hairline is simply maturing and one whose hairline is actually receding?
Most locations are having some changes in hairline after the age of 18, 19 to early 20s. So basically for the kiddie hairline that men have when they are teenagers, the corners are closed, which is similar to a female hairline. When they are going mature, the hairline goes up and especially the corners. It stays on its more elevated stage. That's called a mature hairline. If you look at the pictures of men at age 40 and above, they mostly have a mature hairline.
If it goes beyond that level, it could be a receding or balding hairline.
So basically, for people who have balding hair or receding hair at the beginning of the hairline, we still see significant miniaturization which is an indication of active hair loss. But if you have only a mature hairline, although the hairline is receding, you don't see thinning or miniaturization of hair within the first one or two centimeters of the hairline.
How can one regrow a receding hairline?
Basically, hairline recession or thinning of the hair on the top is the first symptom of male pattern hair loss. If you're a man experiencing some hair loss with a family history of hair loss, you might want to see a doctor early on when you see the recession of the hairline or thinning in the front or on the top, and get some sort of treatment for prevention of hair loss or to regrow hair.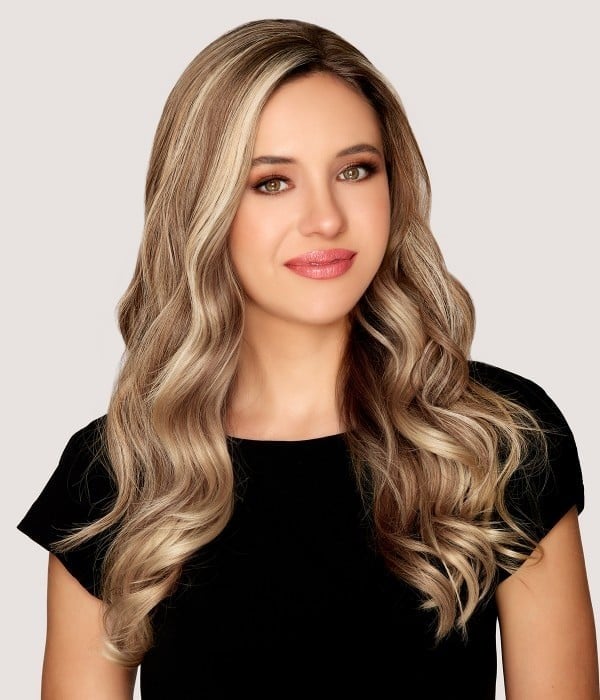 In fact, most of the medications that we have today that you applied on the scalp and gently massage to reach throughout the scalp are helping to regrow hair to some degree. Basically, that's for when you have miniaturization, and you haven't lost hair follicles completely. They may help the miniaturized hair or very fine hairs to grow a little bit thicker so in that case after six months to a year from the time that you start medication you may experience some regrowth.
But how can one regrow a receding hairline?
Yes, it is possible for lost hair to grow back. As we are born, the hair follicles are little sacs placed in our scalp and produced only when we are babies. So we don't get any new follicles, but those existing ones underwent changes, especially due to testosterone. Once testosterone binds to the hair follicle, it happens both in men and women. Hair follicles slowly get smaller. The smaller follicles we get, the tinier the hair can produce. After several years of this damage, there are no more follicles able to produce hair growth.
So, when one is diagnosed with alopecia, they are suggested to start using medicines and the sooner they start, the better results they get. They can achieve regrowth from those existing follicles, which are really small, but still able to produce new hair fibers. But if one has lost all of his/her hair and this is lasting for years or decades, then probably this is very unlikely.
What choice do we have if the hairline is not growing back any longer?
So for those who have tried various medications but still failed to regrow their front hairline back, UniWigs designed these products below to cover what they exactly need.
UniWigs No-track Hair Patches Collection
UniWigs Invisible Cover-up Hair Patch is a great option if you want to add some volume to a specific area of your head or cover up the small bald spots. This Collection is developed to provide a natural-looking, simple-to-use, and readily available solution for individuals suffering from hair loss.
All hair patches are made of 100% human hair, which offers an undetectable looking. If you desire to create a realistic front hairline with a super-breathable product, it would be your best choice!
Note: You will need to purchase the waterproof tape which is listed below "FREQUENTLY BOUGHT TOGETHER" with hair patches, in this case, you can tape it on your head.
For the whole receding hairline

 
    1.5" X 11" FULL LACE HAND-TIED FRONT HAIRLINE COVER-UP HUMAN HAIR HAIR PATCHES
It comes with a full lace base, and a medium density of 130% so that it will mimic the natural hairline of people with fine but receding hairline.  
For partial receding hairline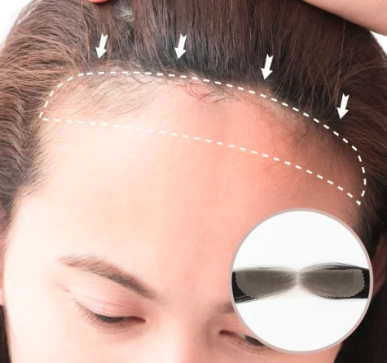 0.75" X 6.25" FULL SKIN HAND-TIED FRONT HAIRLINE COVER-UP HUMAN HAIR PATCHES
 
    0.75" X 6.25" FULL LACE HAND-TIED FRONT HAIRLINE COVER-UP HUMAN HAIR PATCHES
 
    0.75" x 3" FULL SKIN HAND-TIED FRONT HAIRLINE COVER-UP HUMAN HAIR PATCHES
For partial receding hairline, the size is accordingly smaller. So you don't have to buy a whole piece for the long hairline. Just a smaller one is enough.
If you are experiencing a similar receding hairline, not a mature hairline, this could be one of the best solutions. There are plenty of colors that you could match your bio hair with, from black to brown, and platinum blonde.
A friendly reminder: if you still got some hair on the hair loss area, we don't suggest you use patches since the application of glue or tape will cause their falling. One method is that shave the spot so it's clear for applying successfully.
---
---
Writers Cooperation:
UniWigs are seeking for blog contributors who know and love hair. If you know alternative hair or hair related accessories, if you have great understanding of hair trends and fashion, if you are expert in hair care, if you have any experience with salons or celebrities, if you would like to share your experience to help people just like you make the right choice, now contact us at [email protected] to be a blog contributor. Let's discuss the details then.