"Best Human Hair Toppers For Women On The Market"- Cici Castresana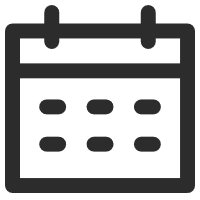 November 01, 2022
Whispers from Customers
Views: 490
UniWigs hair toppers and top pieces are helpful solutions to fill in your sparse hair and add volume. Our selection of top pieces is here to help you out, featuring a variety of styles, lengths, and colors. The volume and body that our top pieces give are just what you need to complete your look! Choose from short to long, color options ranging from subtle to bold, and even human or synthetic hair types. We've got you all covered!

Today we are going to share with you Cici Castresana's real reviews on our Courtney human hair topper.
Hello everybody, my name is Cici Castresana. So if you're first here, I do talk about hair loss and hair health in general. After the success of the video that showed my first ever human hair toppers for women from UniWigs, I would love to try more from them. Today what I am reviewing is a completely different style and I have to say that I am extremely impressed. I absolutely love it and I think this is the best human hair topper for women on the market in my eyes.

So, here's the best hair topper. When I opened the box, I noticed the color was exactly the same as mine. I'm really impressed. The feel is so soft, so sleek. I brushed it a couple of times as well. The results are incredible. You can really tell it's human hair. If we turn around the topper, we can see that it's obviously 7" x 8", so it's covered in a large area of your top over here of your scalp, and this mesh over here is really nice because this is where the bald patterns are showing and the color is very skin-like, which obviously is going to look a lot more natural than normal. In this mesh, if you want a more realistic looking, you can use a little bit of makeup on top and it will actually look perfect.


Also, it has four clips over here and they have like a curved shape, obviously to go well with your scalp and the only thing that you need to do when you put them on is to keep them. I'm just going to push them.
There you go, I'm pushed and open. If I do the four, that is ready to go on in your head. So what you want to do for this is grab the front, look down, put it right at the front, and I'm just gonna use the mirror that I've got here. I'm going to go to the back three and now what we want to do is basically blend the end with our own hair. They also sent me these hair root brushes to help me grab my own hair and pull it to the front. I'm going to grab a different brush because I've been using the black one for the hair, and this one blends in perfectly with your own skin. So there you have it, guys. This is absolutely stunning. This human hair topper fits perfectly with my length and my hair color. It feels incredible. I want to put up a topic on feeling how thick my hair is. It just feels so thick and the good thing about this hair topper is that you can actually do a ponytail with it. This Courtney human hair topper is going to look incredible on you and you can do so many things with it.
Ideal for those in the progressive and advanced stages of hair loss, Courtney has a 7"*8" large base which can provide you with enough volume and coverage.
Different from other human hair toppers for women on the website, Courtney features a mono part and weft back. The area of the hand-tied mono part is 1.5"(width)*4"(length), allowing a very natural middle part. Meanwhile, the reduction of the hand-tied part means a reduction in the cost.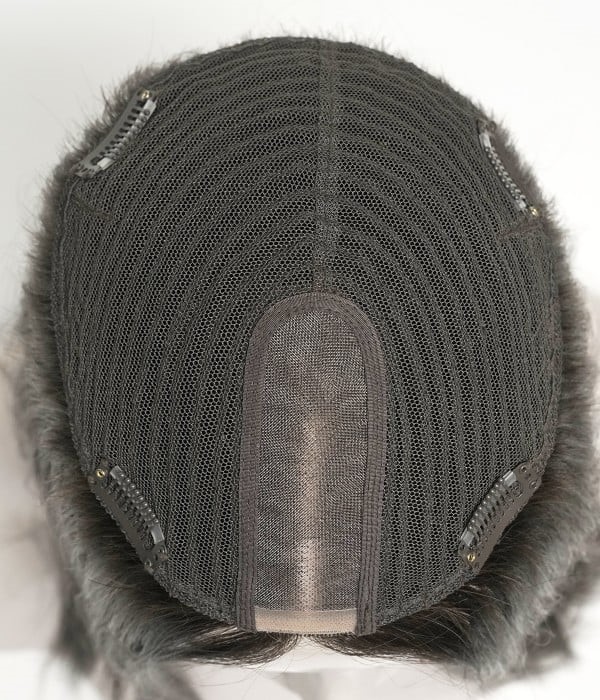 If you are seeking an affordable human hair topper with a large base and good quality, the Courtney hair topper is an obviously compelling choice. Made from 100% human hair, Courtney can be restyled with heating tools into any hairstyle you desire.
---
---
Writers Cooperation:
UniWigs are seeking for blog contributors who know and love hair. If you know alternative hair or hair related accessories, if you have great understanding of hair trends and fashion, if you are expert in hair care, if you have any experience with salons or celebrities, if you would like to share your experience to help people just like you make the right choice, now contact us at [email protected] to be a blog contributor. Let's discuss the details then.