Beginner's Guide: A complete Life Cycle of hair patches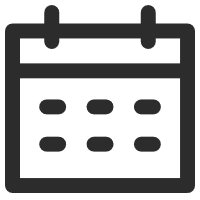 July 27, 2022
Hair Topper 101
Views: 1346
1.What is UniWigs Invisible Cover-up Hair Patches?
Hair patches are an effective way to conceal thinning hair, bald spots and balding areas. A hair patch is a piece of natural-looking human hair sewn into your existing hair to cover the area where your real hair has fallen out. By applying the patch over the affected area, you can achieve an evenly distributed look that makes it look as if you don't have any missing hair at all.It is easily applied, natural-looking and durable.
1"X 1" FULL SKIN BASE COVER-UP HAIR PATCHES- NO SURGICAL SOLUTION FOR ALOPECIA AREATA
2.Why to use hair patches?
For many people with hair loss, a hair patch is a permanent solution to their cosmetic issues. Hair patches are the best solution for people who want to look great without having to spend hours on styling their hair each morning and night.
A hair patch is a discreet solution to thinning hair. While some people with thinning hair may be embarrassed by the large bald spots on their head, others may feel uncomfortable with wearing wigs or toupees because they know that it's obvious that something is wrong when you have a wig on your head. A patch can help you blend in with other people who don't have thinning locks.
If you're looking for the perfect hair loss solution, consider getting a hair patch. It's the easiest way to hide your baldness without having to wear wigs or toupees.
2"X 2" Full Skin Base Cover-up Hair Patches- No Surgical Solution for Alopecia Areata
3.Hair patch procedure: Steps for fitting a hair patch?
There are several steps to the process of fitting a hair patch.
Step 1: Clean the area to be patched with a mild soap and water.
Step 2: Apply a topical anesthetic to the area to be patched.
Step 3: Cut a patch of hair from the back of the head and apply it to your bald spot.
Step 4: Apply glue to the patch and clamp it down for about 15 minutes.
Step 5: Styling your hair as usual. Apply some hairspray to fixate the patch. After a few hours, use a brush or comb to adjust the patch so that it blends in with your own hair naturally (or more naturally than before.
4.After care for Hair patches
After you've had your hair patches installed, it's important that you follow some basic after care guidelines. These will help prolong the life of your hair patch and keep it looking as good as possible for as long as possible.
Keep your hair patch clean and free from debris. This includes dead skin cells, oil build ups, dust particles and dirt in general. You can do this by washing it gently with warm water using a mild soap or shampoo designed to treat human hair (consider using something like baby shampoo). Do not rub too hard - this could damage your scalp!
Avoid combing or brushing the hair patch; instead use a wide-toothed comb if necessary to untangle any knots without causing damage to either the mesh backing or mesh itself. Please brush your hair using a brush with low density bristles.
Heavy perspiration during intense exercise will affect the adhesive and shorten the life span.
3"X 3" FULL SKIN BASE COVER-UP HAIR PATCHES- NO SURGICAL SOLUTION FOR ALOPECIA AREATA
UniWigs Invisible Cover-up Hair Patch is a great option if you want to add some volume on a specific area of your head, or cover-up the small bald spots. We have seven different sizes and lengths. So, you could adjust the shape of the patch and the length of the hair to match your needs.It is easily applied, natural-looking and durable.
This guide is meant to be a resource for anyone who is experiencing hair loss, but especially those who are recently diagnosed with Alopecia or other types of hair loss and want to learn more about their condition.
Check the most comfortable Hair Patches from UniWigs!!
---
---
Writers Cooperation:
UniWigs are seeking for blog contributors who know and love hair. If you know alternative hair or hair related accessories, if you have great understanding of hair trends and fashion, if you are expert in hair care, if you have any experience with salons or celebrities, if you would like to share your experience to help people just like you make the right choice, now contact us at [email protected] to be a blog contributor. Let's discuss the details then.