Are Red Wigs Back in Trend Again?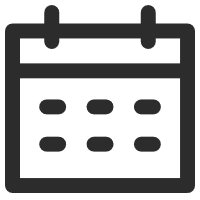 March 28, 2022
Hair Loss
Views: 1123

For many years red color was associated with being fierce, bold, reckless, and strong, with this being one of the reasons why people didn't want women to wear it in any form, but now the time has changed, and women wear red colors all around the globe and prove their confidence to the world.
Where bold colored hair catches attention, it also gives you a sense of confidence and transforms your personality in a better way. Recently, many popular celebrities including Zendaya, Kim Kardashian West, Gigi Hadid, Emma Roberts, and Anna Hathaway also died their hair in different shades of red. So, when all these celebrities dyed their hair red, it became a trend, and now many people have dyed their hair red, but their experiences are not overwhelming.
Many people complained about damaged hair and dull color within a few weeks because bleach strips out your natural hair color and damages it.
So how can one keep up with the trend and save their hair also? Well, the answer isn't quite tricky, wigs. Yes, you can use Uniwigs' affordable and beautiful wigs to keep up with the trend without damaging your hair.
Here is a list of different popular red hair wig styles from Uniwigs:
1.Valentine L – Crimson Red Long Straight Lace Front Wig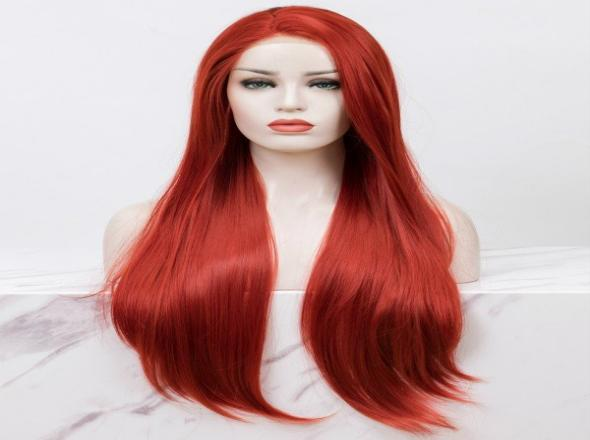 Valentine is a long straight deep crimson red wig with a lace front cap that gives the wig a natural look. This bold red-colored wig is perfect for a fun outing or a cosplay character party. The wig is made with heat-friendly synthetic fiber to allow you to make different hairstyles on it. The wig is currently available at Uniwigs for only $109.99.
2.Pure Passion – Rose Red Long Layered Synthetic Lace Front Wig
Pure passion as bold as its name is a deep rose-red colored wig with heat-friendly fiber, adjustable straps at the back, and flex combs on both sides to fit on your head perfectly. This wig will definitely make heads turn, it is perfect for any big event, party, concert, or cosplay, and you can buy it from the Uniwigs website for $89.99.
3.Phoenix – Crimson Red Bob Synthetic Lace Front Wig 
Phoenix is a fiery crimson red-colored bob wig made with synthetic fibers. This wig comes with a lace front cap constructed carefully to allow you to freely part your red hair for a natural look, and with the heat-friendly fiber, you can style it in different ways using any heat tool. You can get the wig for only $79.89 from the Uniwigs website. 
4.Medusa – Brick Brown, Red Long Layered Synthetic Lace Front Wig 
Medusa is a bit different from regular red hair wigs. The brick brown-red color is perfect for any event, whether it be a lunch party, your everyday look, or a cosplay party. This long-layered synthetic wig comes with flex combs and adjustable straps at the back to fit securely. This incredible wig is available at Uniwigs for $99.89. You can even try different hairstyles with this wig as it is heat-friendly.
5.Cranberry Swirl – Red Wine Face-Framing Highlight Synthetic Lace Front Wig 
Cranberry swirl is a purply red shade wig with pink-colored front framing bangs that gives it a perfect and subtle look. This 24 inches naturally straight wig falls just around your waist with a few loose curls for a voluminous look. This wig is your go-to everyday hair look, although you can change it with different styling tools as it is made with heat-friendly synthetic fiber. It is currently available on the Uniwigs website for only $109.89.
Many more wigs are available at Uniwigs; apart from these, you can explore their website for more options and preferences. They have wigs of almost every color and length.
Why Should you Buy a Red Wig from Uniwigs?
Red-colored hair is back in trend because recently, many celebrities were seen wearing their hair in different shades of red. Although in order to get red hair, you will have to bleach your hair thoroughly, which can cause immense damage to your natural hair.
You don't have to worry about that anymore, though, because Uniwigs have a large variety of red hair wigs. You can easily get beautiful red hair without stripping the natural color of your hair. From bob to long luscious hair wigs, choose your favorite wig from all the styles available at Uniwigs.
Uniwigs have easy-to-wear, itch-free, heat-safe fiber and natural hair wigs at low prices. They even have different shades of red, including dark crimson red, ginger red, rose red, and wine red as well.
How to Take Care of Your Wigs?
Wigs require the same care as your natural hair. Wigs can lose their shape, hair, and luster if not given the proper care, and as for colored hair wigs, they require extra care. Here are a few things to keep in mind when storing or cleaning your colored hair wigs.
Use high-quality and color care shampoo and conditioner for your colored wigs.
Detangle your wig with a brush only when it is scorched.
Wash your wig after wearing it for 2-3 days as you would wash your hair.
Keep your colored wig away from direct sunlight.
Make sure to dry your wig completely after every wash.
Do not use heat appliances with high settings.
Never with your wig on, as it can badly tangle it.
If you want your wigs to last longer than usual, then taking care of it the right way is the only solution.
Conclusion
Uniwigs provides the best quality synthetic and natural wigs so that you don't have to worry about keeping up with the trends at all. They promise to provide you with luscious, strong, and natural-looking wigs so that you feel comfortable and equally confident after wearing them. Uniwigs have a wide range of wigs, including unique colors and different styles to fit your personality perfectly.  
---
---
Writers Cooperation:
UniWigs are seeking for blog contributors who know and love hair. If you know alternative hair or hair related accessories, if you have great understanding of hair trends and fashion, if you are expert in hair care, if you have any experience with salons or celebrities, if you would like to share your experience to help people just like you make the right choice, now contact us at [email protected] to be a blog contributor. Let's discuss the details then.