7 Hair Extension Mistakes to Avoid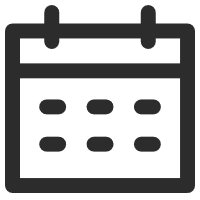 June 25, 2021
Hair Extensions 101
Views: 1269
We love wearing hair extensions because of the voluminous flattering hair it gives us, bringing us that true celebrity-style hair. However, pop stars and celebrities always get their hair done by their professional hairstylists. So how can we make our hair look like theirs?
Here we will go through the top hair extension mistakes that you should avoid, and we will also share some top tips to help you get the best blend.
Mistake No. 1 Not backcombing your roots
Before clipping in your hair extensions, we always recommend gently backcombing your roots to give your clips something to hold on to. This is a great hack if you have fine hair, and it'll also hold your clips in place all day long.
Once you're done backcombing your roots, you can clip in your hair extensions over the top. The backcombed roots will ensure that the extension weft will be super secure and won't go anywhere.
To see a comparison of applying for hair extensions with and without backcombing, try backcombing your roots and applying for an extension on one side of your hair. Then do the same thing on the other side of your hair but without backcombing the hair first. You should be able to see that the weft without the backcombing is a lot looser and doesn't have as much to hold on to, which is why we recommend gently backcombing your roots first.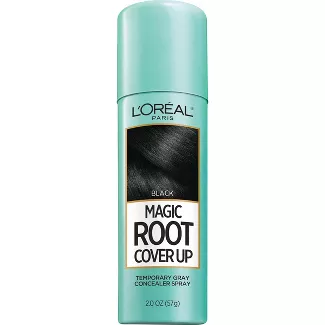 Mistake No. 2: Not blending properly
Oftentimes a root touch-up spray is a great way to mimic your natural root regrowth on your hair extension wefts. Root touch up can help you to get a really seamless blend. This spray is great, especially if you get caught in the wind and the top of your wefts go on the show.
If you wear your hair extensions without a root touch-up spray, when your hair parts, it can be a lot more visible, depending on your hair color. This is why it's great to invest in some of this stuff. The wefts will blend perfectly.
Mistake No. 3: Not choosing the right shade of hair extensions
It's really important that you're not tempted to go for a shade that you want to be, rather than picking a shade that is the closest match to the ends of your hair so that you can get the best blend.
Don't worry too much if your hair extensions don't match your root shade, as you just need them to match the ends of your hair for them to look natural.
If you clip in hair extensions that are a lighter shade than the ends of your hair, you may find it doesn't look anywhere near as natural as you want it to be, and you will see the disconnect between your own hair and the extensions.
Mistake No. 4: Picking the wrong length of hair extensions
Obviously, you can go for whichever length you like, but when thinking about the look you're trying to achieve, it's important to note that the longer the hair extensions are compared to your natural hair, the harder they'll be to blend.
If you choose the right length, your extensions will add volume and thickness to your hair, giving it a natural look.
If you go for a very wrong length, it won't look quite as natural. Usually, we recommend going for hair extensions that are two to four inches longer than your own hair.
Mistake No. 5: Not styling the hair
Not styling your hair extensions can make them look more noticeable. A great way to get your hair extensions looking natural is to style them. A light curl always looks great! Don't forget to prep your hair with a heat protectant which will make your hair look shiny if your hair is bone-dry.
A good tip for curling your hair is to divide your hair into smaller sections. This will make sure that the heat is evenly distributed over your hair, which will not only make your curls look much neater, but will make them last way longer too.
Another curling tip here is to hold the curls in your hand for five to ten seconds after curling. This will let them set in place before you let them drop. The aim here is to get uniformed, tight curls so that when you brush them out, they'll hold their shape and give you effortless waves.
If you curl in bigger sections, it will not hold the curl as well. Bigger curls are much heavier, and they won't set in place as well either, causing them to droop faster.
Mistake No. 6: Not brushing properly
To create signature waves, you want to gently brush out your curls using a loop brush. The loop bristles on loop brushes are really gentle, so they won't pull on your hair. Loop brushes will help to loosen your curls and blend your hair seamlessly into your extensions.
If you don't brush the extensions gently or you just use your fingers, it won't blend as well and won't create such even waves.
Non brushed out curls aren't so much of a thing anymore and it's more stylish to go for barely-there waves, which is another reason to get on board with this tip.
Mistake No. 7: Choosing the wrong amount of pieces
The last mistake is not using the right amount of hair extension pieces in your set, and not using the right amount of spray. This mistake could ruin all your styling work.
It is recommended to use a light dusting of hairspray to hold your curls in place. It does no good to saturate your hair with loads of hairspray.
A common misconception is that applying more hairspray will give you more hold, but in fact, this can actually weigh down your hair and make your curls drop faster.
You should still be able to run your hands through your hair once you've applied your hairspray. You want to go for a really natural look rather than a crunchy one.
Using too much product will make it harder for you to brush your hair and this could cause damage to your hair if you pull down too hard on your hair extensions.
Above all, avoiding these common hair extension mistakes can help you to achieve a more natural look with your extensions. Remember, practice makes perfect.
We hope you found these tips useful, and if you have any of your own hair extension hacks, then pop them in the comments below and let us know.
---
---
Writers Cooperation:
UniWigs are seeking for blog contributors who know and love hair. If you know alternative hair or hair related accessories, if you have great understanding of hair trends and fashion, if you are expert in hair care, if you have any experience with salons or celebrities, if you would like to share your experience to help people just like you make the right choice, now contact us at [email protected] to be a blog contributor. Let's discuss the details then.