5 Tips That Will Make You Love Your Grey Hair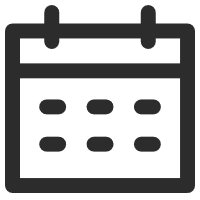 January 17, 2023
Hair Topper 101
Views: 458
What was the first thing you did when you noticed your grey hair coming in?
For most people, their heart drops to their stomach. They panic and then immediately think of ways they can cover it up. Plus, they might check for other signs of aging they might have missed before the grey hair showed.
We hope none of this is how you respond to your grey hair. But if it is, the good news is today you can finally discover how to love your grey hair.
Keep reading for 5 must-know tips that will make you love your nature-given highlight.
Why does your hair change?
The media may have tricked you into believing not everyone gets grey hair. Or most get it when they are much older…say 70 years old. None of that is true. There are many myths and even social stigma surrounding grey hair, but we'll tell you the genuine hard facts.
Everyone will get grey hair at one point or the other of their lives. And the reason this happens is that melanin naturally reduces in the hair follicles as we age. This phenomenon manifests itself as grey hair and it often times it can happen earlier in life due to factors like stress.
You might also notice that natural grey hair comes in different hues. Some people get the coveted silver hue, others may get the salt and pepper hue, or many other variations.
Each one of these is unique in its own way and should be embraced.
If you need 9 more reasons to embrace your greys, you should check out this article here after this one.
Common Problems People Face With Grey Hair
Most times, the panic you feel when your first grey hair come in has to do with society. It's no secret we live in a youth-obsessed society that celebrates youthful appearances and is all about anything selling that magic "anti-aging" potion.
Thankfully, things have gotten better over the years and while society is still youth-obsessed, grey hair is gaining popularity as a trend.
Along with struggling with your gray hair, you might also experience more breakage, texture change, dullness, lack of shine, thinning, and challenges looking put together.
We've curated these tips below to help you overcome these common problems and love your hair.
5 Tips That Will Help You Love Your Grey Hair
1.Use grey hair toppers and top pieces.
If you're not familiar with hair toppers, here's a quick description. Hair toppers are a form of a wig, but more like half of a wig. So think of your regular full-head wigs and imagine wearing only half of that to cover areas in your hair that might be thinning or just losing hair.
There are different sizes of hair toppers depending on what you need. Unlike wigs that cover your natural hair completely, a hair topper serves to complement your existing hair. Because of this, they have an amazingly natural look. Seriously, no one would know they are there.
With grey hair toppers, you don't have to hide or cover your grey hair with dyes. You can let them loose in the most beautiful way, using grey hair pieces to cover problem areas, give you more volume, and to blend with the rest of your natural hair.
In our UniWigs shop, we stock various hues of grey hair toppers for thinning hair or any form of hair loss. You'll find options made from synthetic or real human hair fibers, varying lengths and styles, salt and pepper grey hair toppers, silver hair toppers, and so on.
Grey hair toppers are a game-changer when it comes to your confidence and embracing your beautiful grey hair.
2.Go for purple shampoos
In order to love your grey hair, you need it to be the brightest and prettiest it can be. Not to mention this will also make the growing out process easier. Purple shampoo can help to brighten your greys and prevent the not-so-flattering yellowing that usually occurs. See a professional hairstylist to get this professionally done. There are dos and don'ts when it comes to using purple shampoo.
For example, if you leave it on for too long it may change the hue of your hair to a lilac color. Like we said, seeing a professional is always the way to go when altering the appearance of your hair!
3.Condition and hydrate
Along with grey hair, you may also experience a change in hair texture that may be dry and frizzy. You will need to include conditioners and hydrating products in your hair care routine.
Try out different quality products or get professional recommendations to find conditioners that are heavy in moisture but light in weight. You may want to consider hydrating masks as well. This care will help fight the frizz that comes with grey hair and make flaunting it more achievable.
4.Transition your hair to complementary colors
When your greys first come out, they can contrast with your overall hair color. This can make the hair seem messy and draw too much attention to those grey roots. A hot tip for loving and embracing your grey hair is to transition by dying your hair to complementary hues of your natural grey. Remember, if thinning and hair loss are problems you face, you can still do this and blend everything with your grey hair toppers.
You will look and feel great. Did we mention no one will know?
5.Take supplements
If supplements have never been a part of your life or health practices, this is your chance to start. Issues with hair loss, brittleness, dull skin, weak nails, and so on can easily be solved by taking good supplements. Your hair is a reflection of what goes on in your body. This is why most of the time the real problem is a lack of proper nourishment. 
Supplements can make a big difference in a short time. If you don't know where to start with this, you can seek advice from your professional hair stylist or dermatologist, and do some research yourself.
Other tips to help you love and embrace your natural highlights include:
a commitment to loving this phase of life and seeing it for the blessing it is.
exercise patience with your body and hair. It takes a while to be fully grey.
find a professional hairstylist who knows how to work with grey hair. See them often to give your hair the best care.
Visit our store here for UniWigs grey hair toppers to help you look and feel stunning. 
---
---
Writers Cooperation:
UniWigs are seeking for blog contributors who know and love hair. If you know alternative hair or hair related accessories, if you have great understanding of hair trends and fashion, if you are expert in hair care, if you have any experience with salons or celebrities, if you would like to share your experience to help people just like you make the right choice, now contact us at [email protected] to be a blog contributor. Let's discuss the details then.