Embrace Your Grays – A Trend that's Going to Stay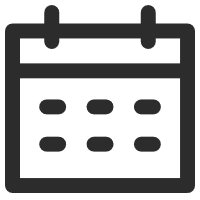 January 11, 2023
Hair Topper 101
Views: 461
"It is not by the gray of hair that one knows the age of the heart." – Edward G. Bulwer
Gone are the days when people cover their grays to look young. Ever since the pandemic, many people haven't been able to see their colorists for quite a while, and as a result, more and more people are seen embracing their natural shades.
And it's safe to say it's for the good. The trend is so popular that even young ones are jumping on the bandwagon and are seen coloring their hair gray or wearing gray hair toppers and wigs.
Gray hair has been gaining popularity, and this trend doesn't seem to be going away anytime soon. People with gray hair are perceived as more attractive, successful, intelligent, and confident than those with dark hair.
Here are more reasons you should be embracing your silver strands with pride. 
1- It's Trending
In our youth-obsessed culture, where gray is seen as undesirable, it's nice to see gray hair gaining popularity with celebrities and people rocking their silver locks. And it's not just celebs rocking it, we have also seen designers embracing the idea and showcasing it on the runways.
The trend has gained so much momentum that it's almost as if gray is the new black!
2- Free Highlights
 "You call it gray hair; say it makes you look old and cover it up. I call it God's free highlights and thank Him that I've lived long enough to be blessed with them."
The above quote comes from an anonymous source, but whoever said this is on their game. The combination of silver, gray, black, and white is the perfect blend of modern and sultry colors. It's naturally flattering, and trust us; it attracts more eyes on the street than the mainstream darker shades.
3- Be Yourself
Gray locks give you the confidence you need to put your authentic self forward without worrying about how the world will judge you. It liberates you from molding and fitting into society and lifts the pressure of looking a certain way. A lot of people might even take inspiration and encouragement from you!
4- It Shows Wisdom and Experience
"They are not gray hairs! They are my wisdom highlights!! I just happen to be extremely wise."
When your hair starts turning gray, it means you've reached a more mature state. You have learned from your mistakes and have gained wisdom from life's experiences along the way, which makes you a stronger, more confident person.
5- It's Sophisticated
"Simplicity is the ultimate sophistication." – Leonardo Da Vinci
Gray hair can be sexy as well as sophisticated. Gray hair can add depth and character to your appearance, making your hair more interesting and attractive than it would be with dark locks alone. It's your badge of honor and makes you appear trustworthy and dependable.
6- Be Independent
"The glory of age is the beauty of gray hair." – Lailah Gifty Akita
Gray hair is a sign of independence. As you age, you may find yourself looking for ways to maintain your independence rather than relying on others for help or support. Having gray hair is one way to show that you don't need anyone else to take care of you!
7- Just Another Color
Gray hair is not necessarily an indicator that someone is older or younger than they appear. It's just another color in the rainbow of hairstyles available today. Gray hair can look beautiful when styled correctly, even when adorned naturally.
8- Save Money
If you're someone who regularly visits their colorist for root touch-ups, you are aware of how much money and time it costs you each month. Save your hard-earned cash and use it for something better! You can also make good use of the time you usually spend with your colorist by learning a new skill or just enjoying a happy moment once in a while. All it takes is to embrace your grays and go natural!
9- You've Survived!
Gray hairs make you look more attractive. Your personality gets enhanced with the appearance of these beautiful silver strands. They give the impression that you have been through many ups and downs in life but you have still survived them successfully with courage and determination, which only makes people admire you more than ever before!
How To Go Gray Without Dyeing My Natural Hair
Dyeing your natural hair gray is a courageous move! If you want to jump on the bandwagon but are afraid to take that bold of a step, our gray-hair topper is here for the rescue. However, this hair topper is best suited for elderly women who are embracing their natural locks and want to cover their hair loss.  
Your best bet is the following hair topper from UniWigs:
6.5" x 6.5" Short Grey Full Hand Tied Mono Human Hair Topper| 6"| Lace Front

This mono-human hair topper is specially designed for women who are experiencing initial to mid-stage hair loss at the top of their heads. It has an undetectable front hairline with silicone around and across the base, making it comfortable and hair-loss friendly.
The clips are super firm yet comfortable to strongly secure the hair piece in place without the need for adhesives. 
Since this topper comes in a short length, a professional cut would help to blend in the piece flawlessly.
Conclusion
As a society we tend to associate gray hair with aging, this can make people feel self-conscious and even embarrassed. In reality, the closer you get to the end of your life, the more you should celebrate every inch of it.
Gray hairs are an impeccable sign of a mature and beautiful person. It is a sign of wisdom, experience, confidence, and intelligence.
Whether you're looking to hide your gray bald patches or just want to see how you would look gray before dyeing your natural locks, a gray hair topper from UniWigs is the go-to shop to place your bets on gray hair toppers. Our line of gray hair toppers is made from both high–quality synthetic fiber as well as human hair for a flawless natural look.
---
---
Writers Cooperation:
UniWigs are seeking for blog contributors who know and love hair. If you know alternative hair or hair related accessories, if you have great understanding of hair trends and fashion, if you are expert in hair care, if you have any experience with salons or celebrities, if you would like to share your experience to help people just like you make the right choice, now contact us at [email protected] to be a blog contributor. Let's discuss the details then.